Ha. Did that post title get your attention?
Not just any Harlot. The Yarn Harlot, Stephanie Pearl-McPhee. She was in town this weekend and the quilty knitty peeps and I went to hear her speak.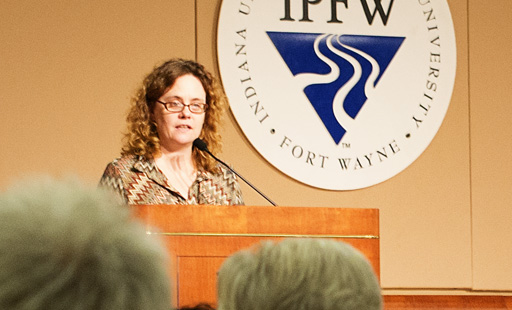 Her visit was arranged by our fabulous local sock yarn shop, Simply Socks Yarn Shop and it was only announced two weeks ago. There was a nice sized little crowd (considering the short notice and the holiday weekend), with lots of visitors from out-of-town. Here's a picture of roughly half the crowd,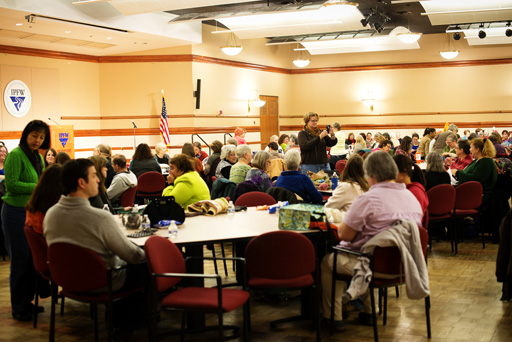 and here's a picture of the other half. We were all invited to bring our knitting along. There was even one cute little girl sitting in between her mother and grandmother knitting away.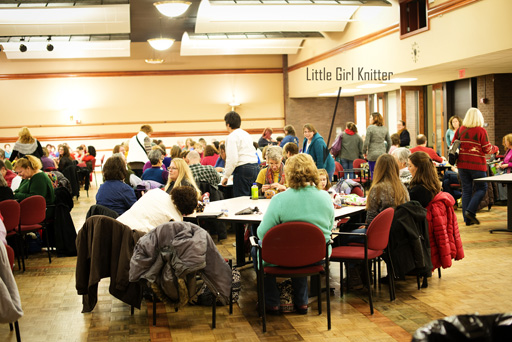 Stephanie was very funny and we laughed all the way through her talk. I think the biggest laugh came when she told us how she gets stage fright when she speaks to a group and that her biggest fear is fainting. She said she knew that we would take care of her and call EMS, but she did worry that while she was passed out everyone would put their socks on her and take a picture. And there was lots more funny stuff! She got serious for a bit when she talked about knitting and how we often denigrate our skills.  There was so much truth in what she said.  How often, upon receiving a knitting compliment, do you say "Oh thanks, it was nothing" or "Oh thanks, but look at this, where I screwed it up", etc.  There was encouragement to acknowledge our skills, graciously accept the compliment and just say "Thank You".
After the serious bit, there were lots more laughs.  Here's another shot of Stephanie, this time with the knitting crowd.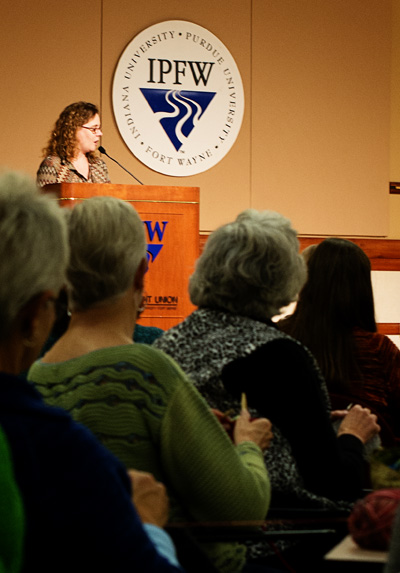 Here's what I was working on. A hot-tub for Barbie. Just kidding — it's a pair of wrist-warmers and I'll show them to you when they're finished.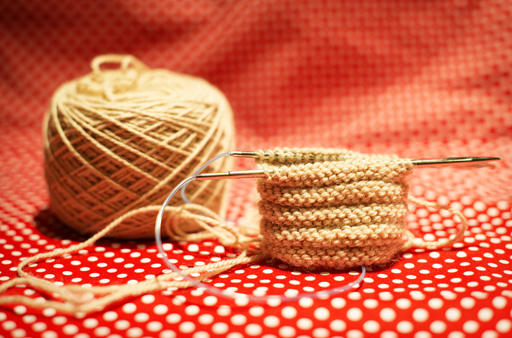 Anyway, it was a fun evening and, as always, it was great to have time with the peeps (one of whom, naughty little peep, escaped the whole evening without even a mention of her upcoming Tuesday Birthday!)
Okey Doke.  Must get going — I'm sure I don't have to tell you — It's December.  Eeeep!  Lots to do.  Good Luck!
XOXO,
Anna