Wow! Thanks for all the fun Christmas Top Ten lists. I had a great time reading through them all. I hope you are all enjoying your top ten and are well on your way to being ready for the big day!
It was a good weekend here in ThimbleannaLand. I had a good time in the kitchen and made my Christmas cookies. Here's what the family will be snacking on this year:
Lemon Gems. Buttery and lemony — and cute!
Raisin Filled Pockets. I thought I was using the old family recipe this year, but it was different.  They're good, but they flattened out an awful lot.
Chocolate Caramel Delights.  Chocolate and Caramel.  I have nothing else to say.
Chocolate Dipped Shorbread.  I used my fun little "cookie writer" that I previously blogged about here.
Grandma Hill's Browned Butter Cookies.  We've had them every year since I was a little girl.  And we don't always wait until Christmas to make them, 'cause we LOVE them.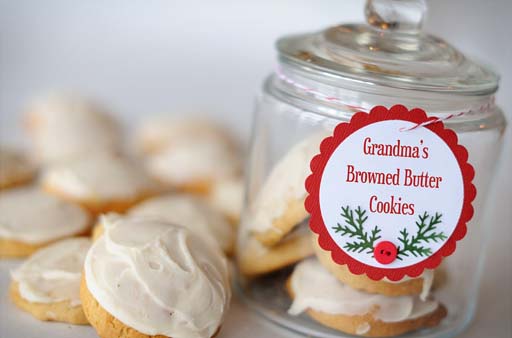 Angel Slices. Our number one Christmas cookie.  They go so fast, we have to make twice as many as the other cookies.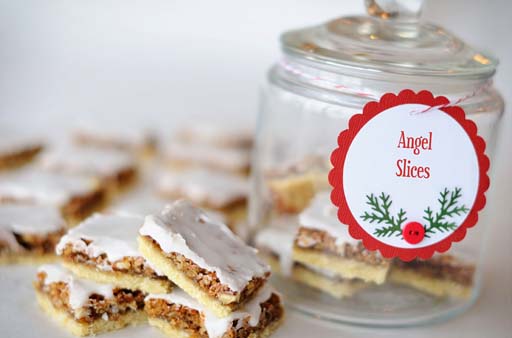 January is going to be extra painful this year.  But, it will be SO worth it!
XOXO,
Anna