Ohmygosh — things are spinning out of control here! Can you believe it's August already? I can't even remember July!
And did you see the beautiful moon the other day? On Friday, TheManoftheHouse mentioned that the moon was huge and gorgeous on his way to work, so when I woke up before 6 on Saturday morning, I thought I'd go chase the moon and see if I could get a good picture. Silly me — you get one day for those things and that's all. The moon set much later and the sun was up way before the moon was low enough in the sky to be huge and beautiful. So what's a girl to do when she's up at 6:45 a.m. on a Saturday morning (which should be a punishable offense anyway — weekends are for sleeping in!)? I took pictures of corn fields. The corn is looking pretty beautiful out there!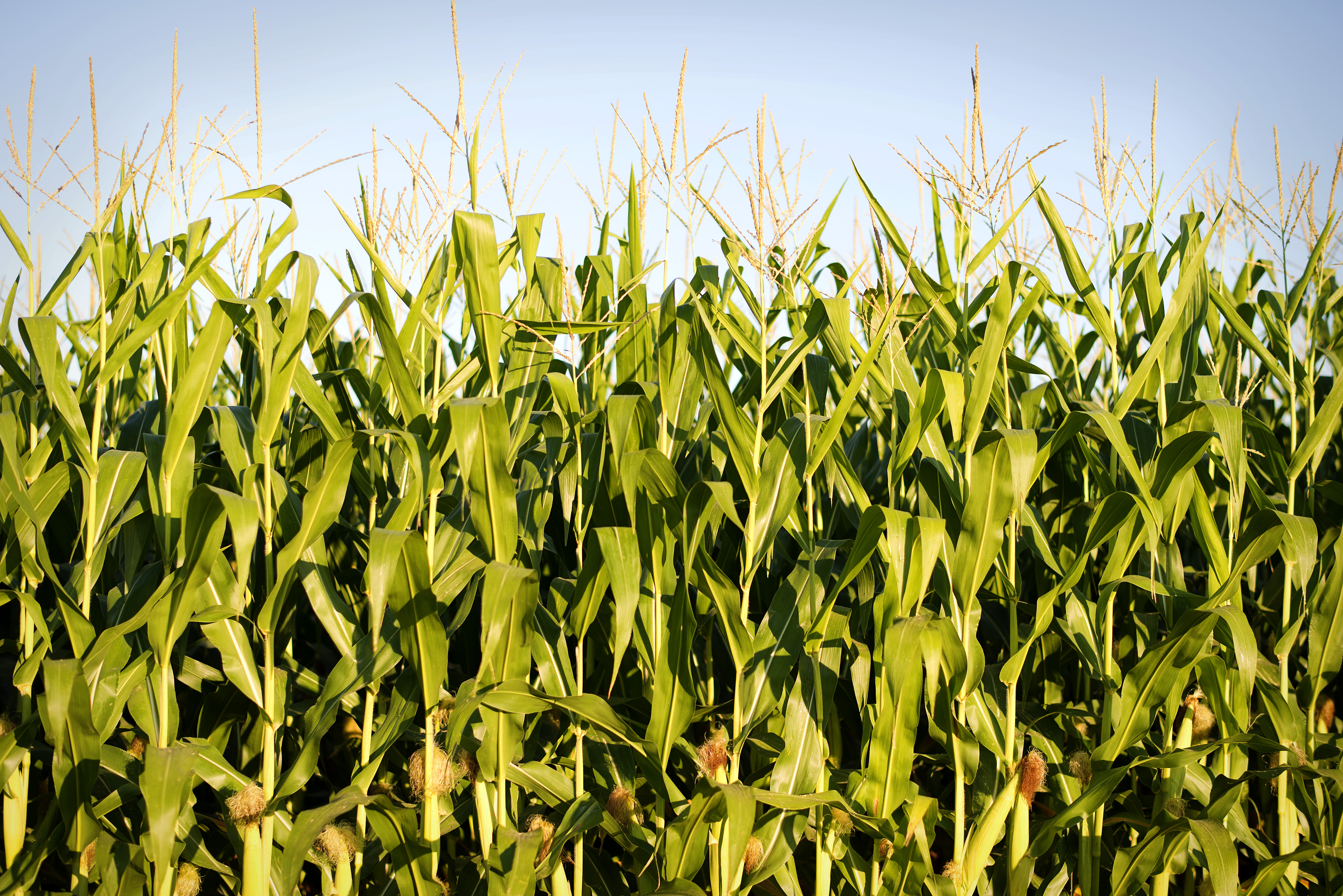 Yeah — it's really exciting around here LOL. I have been really busy though — August will be vacation month here in ThimbleannaLand, so I've been frantically trying to get a bunch of stuff done before I leave. The Aunts' Quilt is hot off the press and put together for this month's assignment — I'll be gone on report in day for the quilt along, so I needed to get ahead.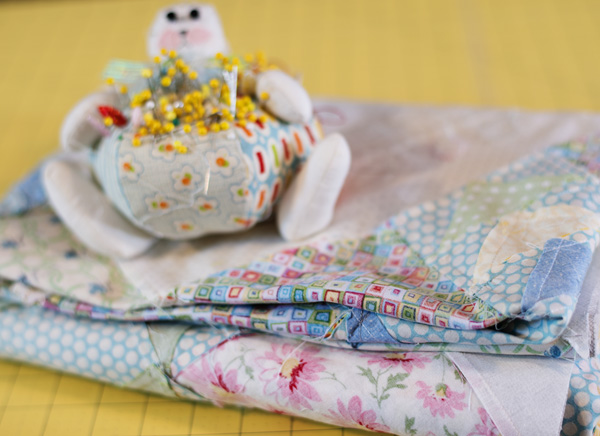 Now, I just need to make a doll quilt and a pincushion or two by next Saturday.  Think it will happen? I'm a little skeptical — I'm not getting home from work until around 8:30 every night, and the little doll quilt is barely started. I need a clone!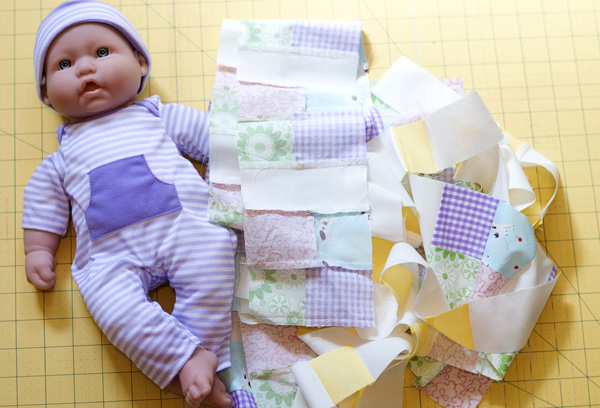 So, I'm off and running. I really just popped in to say Happy August! I'm hoping for a FUN month!!!
XOXO,
Anna