Hi There!  Did you have a good weekend?  Mine went way too fast.  It was a good one though.  Lots of sewing time, although, I had to call a halt to my little project.  I've been having fun with my maker fabric, but I decided I didn't like the zippers I bought, so I'll have to wait for some to arrive in the mail.
I did finish some socks this past week though.  Spotty Socks.  Or Dottie Socks.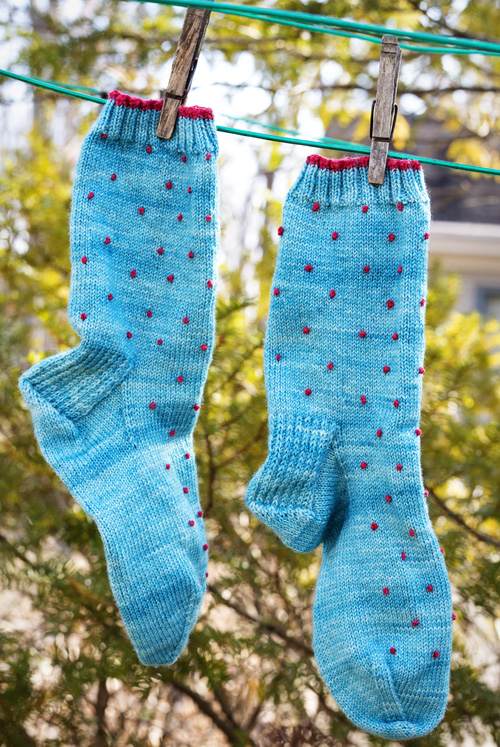 I saw some socks similar to these in a Mollie Makes issue a few years ago.  They were for slouchy socks though and I'm not really a slouchy sock wearer, so I just used my old tried and true sock knitting method.  I did add the spots and the little band of colored trim at the top of the socks — just like the originals.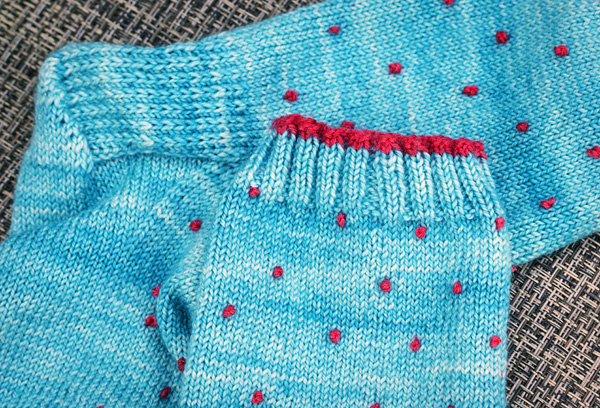 When I first saw the Mollie Makes socks, I thought the dots were knit into the actual sock, but I was surprised to find out that they are little knots.  I debated using a french knot, but in the end, I opted for a colonial knot.  My french knots often fall out.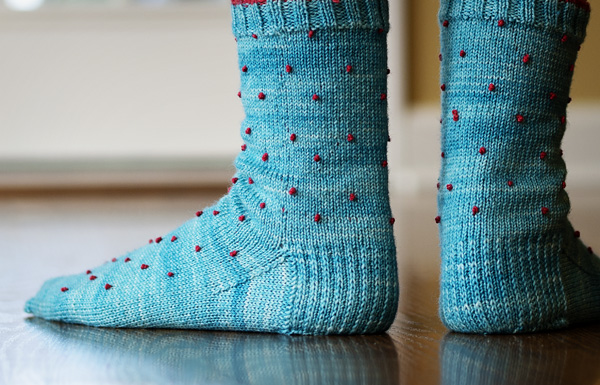 These dots might not last long either.  They certainly aren't practical.  Want to place bets on how long they'll last?  At least if they start to fall apart, they're pretty easy to remove.  I found that out the hard way — when I was half-way done with the second sock, I realized their spacing was too different from the first sock, so I took them out and tried again.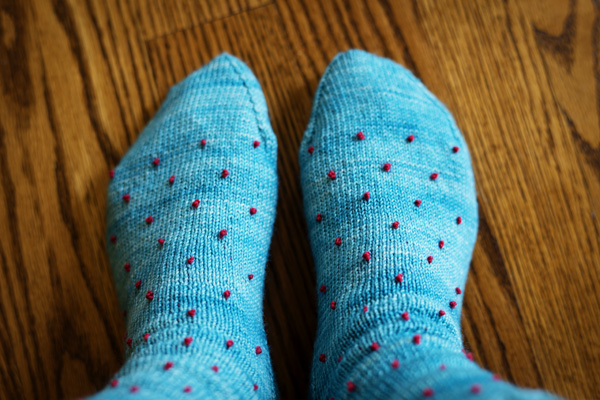 Anyway, hopefully they'll be fun to wear — at least for a little while!
I hope you have a good week — March is whizzing by, isn't it???
XOXO,
Anna