OhMyGosh.  I need to post just to get that Happy New Year greeting by Winston to move down a bit.  Holy Smokes — the year is getting away from me already, and we've barely started.
To be fair, our year hasn't started off great.  BigDaddy had a fender bender just after my last post.  He's fine and was lucky to land with only a few broken ribs and a broken nose.  I know it's awful of me to say it, but the raccoon look was kind of cute on him!  He was in the hospital for a few days and now he's in a rehab center — mostly just to learn how to get around a little better and to help the soreness wear off.  It's meant a lot of time shuffling MeMum back and forth and visiting.  Good thing I have my Trip Around the World to keep me busy — I toss it in my little basket and it's a great portable project — even though it's getting big now.  I'm on row 36, but these last rows are so slow, I'll be lucky to be on row 40 by this time next year!
My basket makes me feel like Little Red Riding Hood, which is perfect since a bunch of Little Red Riding Hood fabric has arrived this week.  I've started a little project featuring Little Red and Grandma — that  Grandma is just too darn cute!  It's the Little Red line by Cori Dantini and I love it!  I have big plans for her, but I'm waiting on some more of the fabric before I can keep working on this little quilt.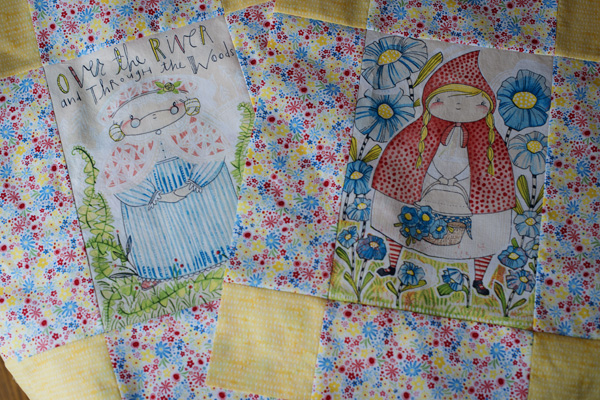 And there's another Little Red fabric out — Moda has a new line called Lil' Red by Stacy Iest Hu.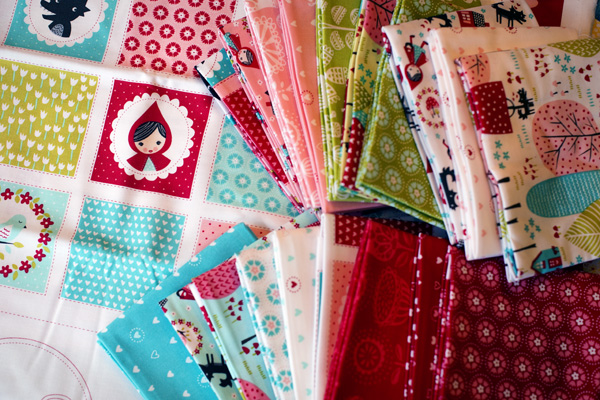 Look at that cute wolfie.  He's just full of love, isn't he LOL???  I don't have a plan for this line yet, but I'm sure something will happen sooner or later.  I do have one fat quarter pack left though, and it's in my etsy shop, in case any of you are interested.  Lots of cute coordinating prints!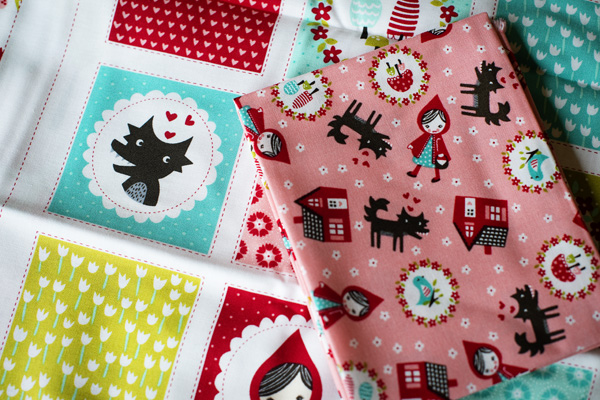 And finally, I was very sad to read that Alan Rickman passed away this week.  So many of you posted on Instagram about his movie Truly Madly Deeply and now I really want to see it.  I can't find anywhere to rent it though — if you have any suggestions, I'd love to hear them.  I also saw this picture on a blog — even though he never really said the "Always" quote that so many people attribute to him, I love the sentiment.  If only it truly could be 1946 – Always.
Ok kiddies. I hope your January is proving more productive than mine. At least our days are getting longer, right?
Have a great weekend!
XOXO,
Anna