Well Hello March!  The month when spring officially begins in the northern hemisphere.  There are no signs of spring around here though.   March has arrived deeply entrenched in winter — and it's probably no surprise that I love it!  We had another small storm last night and it's a winter wonderland out there today.  Big, beautiful, white, sticky snow.  I should have gone out there and built a snowman!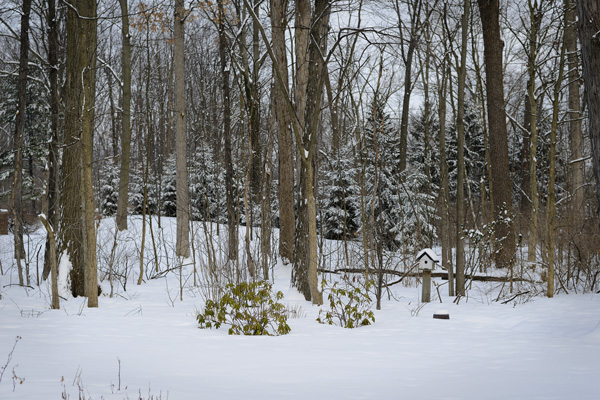 Instead, I spent the day playing around in the sewing room.  I tried to clean and organize a bit, but you'd hardly know it.  I desperately need some organizational skills LOL.  I also sewed a bit and played around with the latest batch of Liberty fabrics.  I'd been waiting until the more masculine prints arrived so that I could make a boy version from Amy's sweet little bib pattern.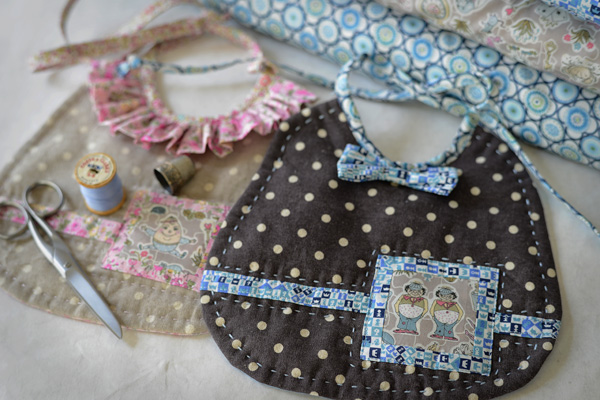 Clearly, a ruffle would not do for a boy, so I added a little bow tie.  I love that Checkmate print from Liberty — it's just perfect.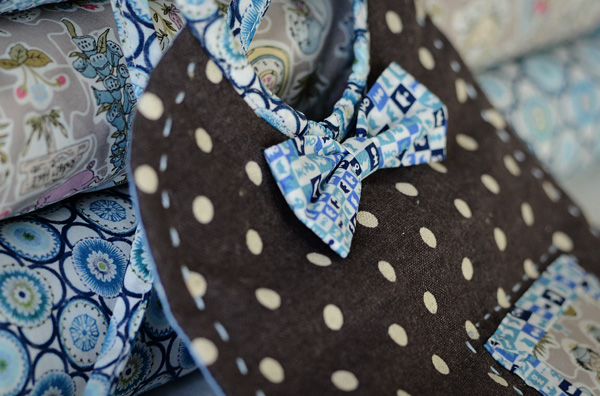 And I used a blue alphabet print for the back of the bib.  I've hoarded had that print almost since my boys were babies themselves.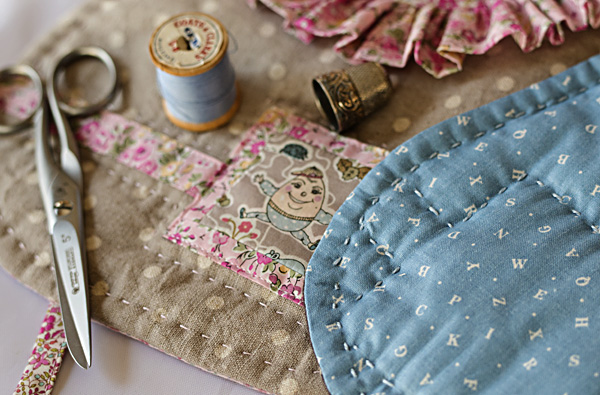 And here's my favorite part — Tweedle Dum and Tweedle Dee.  Ohmygosh, I love the little Alice in Wonderland characters — they're all just too cute!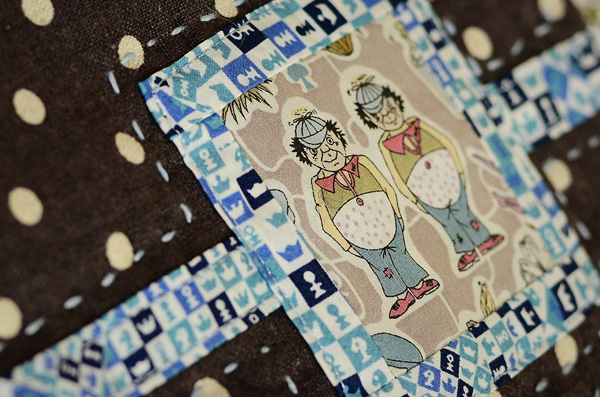 I worked on some quilt blocks too, but more on those later.  Have a wonderful week!
XOXO,
Anna