OH. MY. GOSH. Didyamissme???? Probably not — you're too busy to even notice that I was gone. BUT. My happy little place here on the internet was hacked two weeks ago. Let's just say, if you're a middle aged man seeking a little blue pill to aid in your horizontal refreshment (as Sherlock (not THE Sherlock, but the American version) referred to it), THIS was the place to be. (See Carole? It wasn't your imagination when the drug offer popped up on your screen!)
Anyway, it took 11 long days and HOURS and hours on the phone with tech support. There are still a few little things that are wrong, but they can stay that way for a few weeks — I'm tired of messing with it! And I'll have you know — when I rule the world, hackers WILL be waterboarded. Multiple times. And then they'll be drawn and quartered and then shot by a firing squad. The End.
Lots has happened around here in the meantime. You know … the holidays are upon us. The highlight was last weekend when TheFirstChild and SweetiePie came for an early Christmas (their year with the in-laws). We had a good time, but now I'm sad they we won't see them again until January sometime. SweetiePie left her mark on the kitchen chalkboard, so, at least I can smile every time I walk through the kitchen.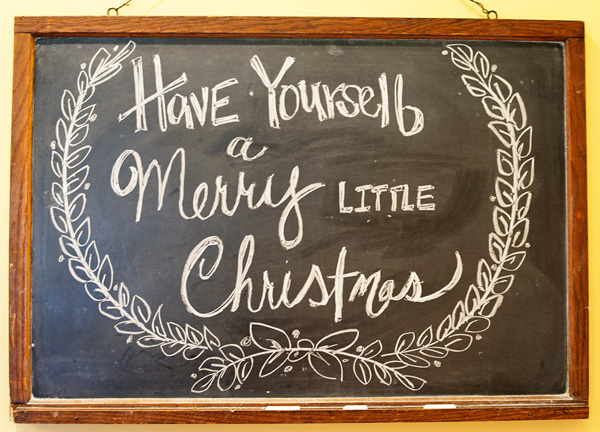 Now, on to the Aunts' Report. Your fearless leader fell behind this month, but I'm sure I'll be caught up by the Month 3 report. I managed to get some stems and leaves stitched down. Still to do are the pieced blocks and choosing of fabrics for the rest of the applique block. I'm having soooo much fun with this pattern!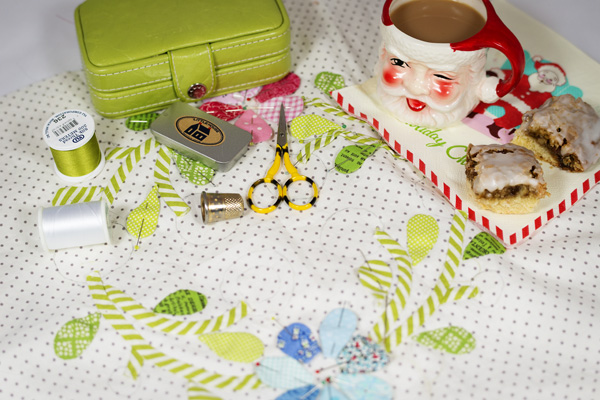 And, let's not forget the Cookie of the Month! We must have refreshment while we're stitching. You long-time readers may remember my Christmas cookie true love — Angel Slices. So, naturally, it only makes sense that those sweet little cookies should be the Cookie of the Month.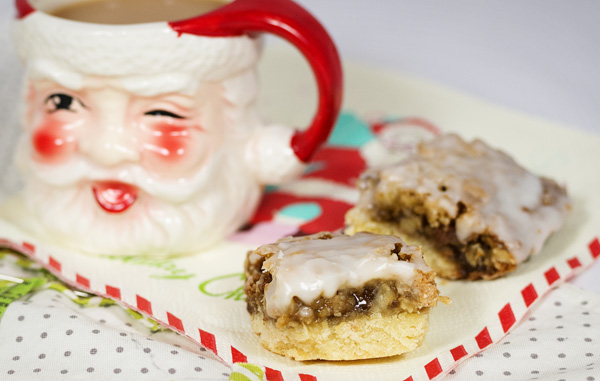 So, sorry to have been so late with the quilt report this month — if I'm late again I hope I won't have a good excuse, because we don't need any more of that brand of blog fun for awhile! In the meantime — only 5 more days! Are you ready???
XOXO,
Anna