Thanks for all the yoga bag love — you guys are all so very kind and sweet!  I've had fun reading your comments this last week — I've been so lazy, it's been hard to even get back here and post!  (And it may be Easter before Santa and his sleigh up there disappear — ouch!)  I have been knitting like a madwoman though.  After dinner each night I settle down with a sweater I started a few weeks ago.  And then the next day at lunch I rip out what I knitted the night before.  Ouch again!  I'm getting really good at picking up stitches but I hope I don't wear the yarn out before I'm done.  I'm slowly making progress, but with work during the day, it hasn't left much time for anything else.
Anyway, here's a look at a much easier knitting project.  This is the last of my Christmas gift making.  I made a couple of pairs of these pretty little Welted Fingerless Gloves from Churchmouse Yarns and Teas.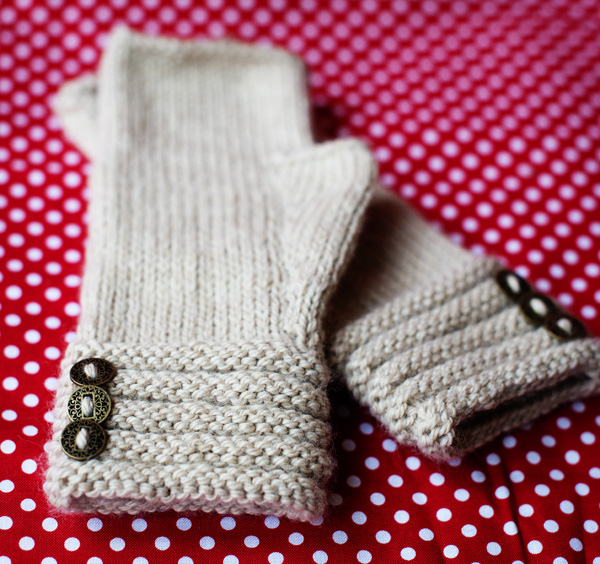 I first saw them on my almost-local buddy Anne's blog.  Anne has made many of these little mitts and she describes them as her go-to gift, which I think is a great choice.  They're quick and easy and fun.  Thanks for a great suggestion Anne!  (Btw, this is the little project I was working on when I posted about the Yarn Harlot's visit to our little burg.  I showed a picture of just the cuff in progress and Bonnie knew right away what they were — good eye Bonnie!)
So, if you're in North America I hope you're staying warm.  (And if you're burning up in Australia, I sure wish I could send you some snow!)  We're having another coooold week here and I love it.  I love winter when we can hunker down and work on projects.  I know some of you don't like it though, but take heart.  The days are slowly getting longer.  Here's a little pic from the archives to remind you that this deep freeze won't last forever.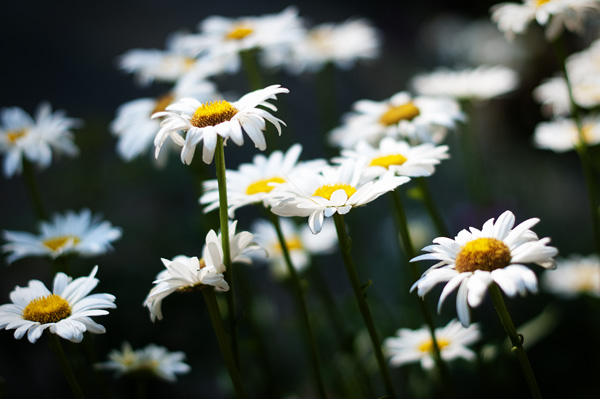 Because, you know the routine …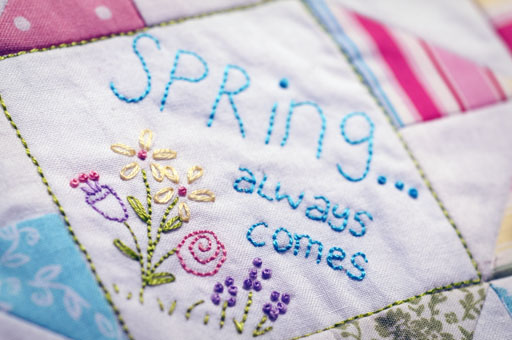 Have a good week!
XOXO,
Anna