Well, Hello There!  I hope you had a good weekend!  Here's my weekend, by the numbers:
Pies made for Pi Day at work today: 2  — Lemon Raspberry and P-Dub's Chocolate
Pies brought in to work: 18  — Happy Belated Pi Day!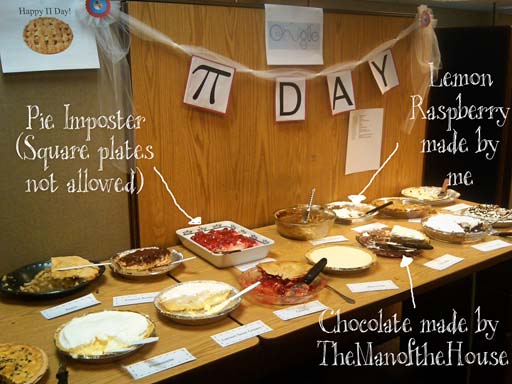 Long days spent quilting: 3
Diet pepsis consumed while quilting: 8
Peeps consumed: 2 — (Peeps are those marshmallowy chicks wearing thimblehats at the top of this page.)
Helpful cats: 2
Bobbins used: 15
Swear Words Uttered: 6
Fabric tucks on back of quilt: 0
Aspirin consumed: 6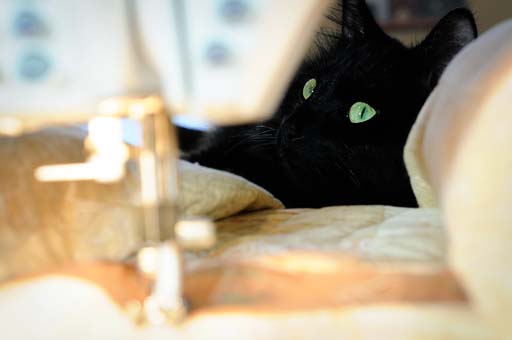 Hours spent unpicking ugly pattern: 2
Hours spent unpicking ugly quilting: 0
Hours to be spent unpicking and fixing ugly quilting this week: .5
Neglected husbands: 1
Number of times big heavy quilt wrapped around body: 2
Experts consulted: 1
Verdicts rendered: 1 — (MeMum says it's a go!)
Weekend quilting happiness rating: 9.8 out of 10!
Jumbo quilts ready for binding: 1
WAAHOO!!!!
XOXO,
Anna