My Oh My.  WHERE did the weekend go?  I feel like it lasted about 2 hours!  I was busy busy this weekend — time flies when you're having fun!
One of my projects was to clean up this little doll cradle that MyDadLovesMeBestSister and I played with when we were little girls.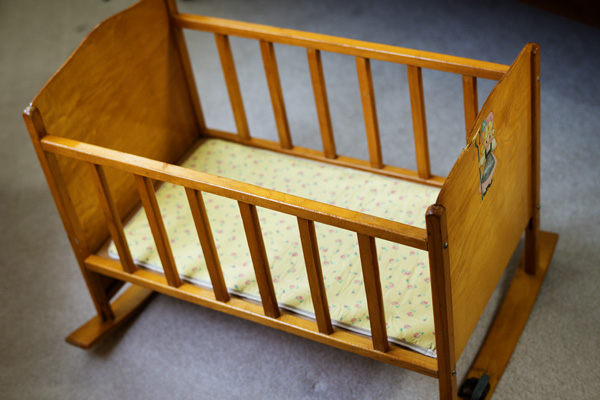 I always thought that it was a doll cradle, but MeMum said that she and BigDaddy bought it when I was a baby and I actually slept in it.  (Which was a little horrifying because when we used it as a doll cradle, we'd put our babies in for a nap and the bottom would fall out and they'd end up on the floor LOL!)  When my boys came along, they used it to hold their teddy bears and other stuffed animals.  And somewhere in there, someone (BigDaddy or TheManoftheHouse) fixed the bottom so it wouldn't fall out anymore.
Anyway, it's been in the attic for about 25 years and now that FinallyAGirl will soon be playing with dolls, I decided I should get it out and clean it up.  It was REALLY dusty and dirty, but it cleaned up pretty well.  Look at the cute little vintage (because apparently I'm vintage too LOL) vinyl mattress.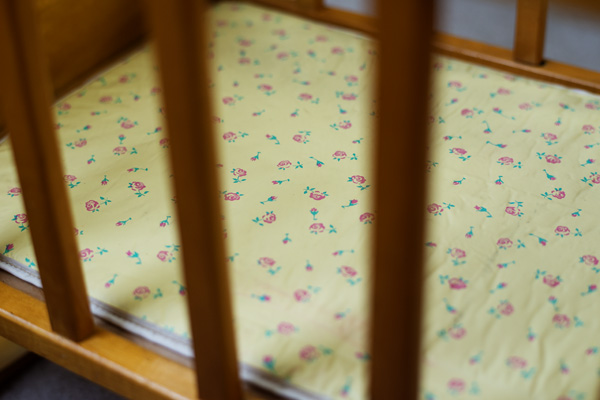 A sparkly clean little cradle needs some new bedding, doesn't it?  This is where the little Goldilocks project I've been working on comes in …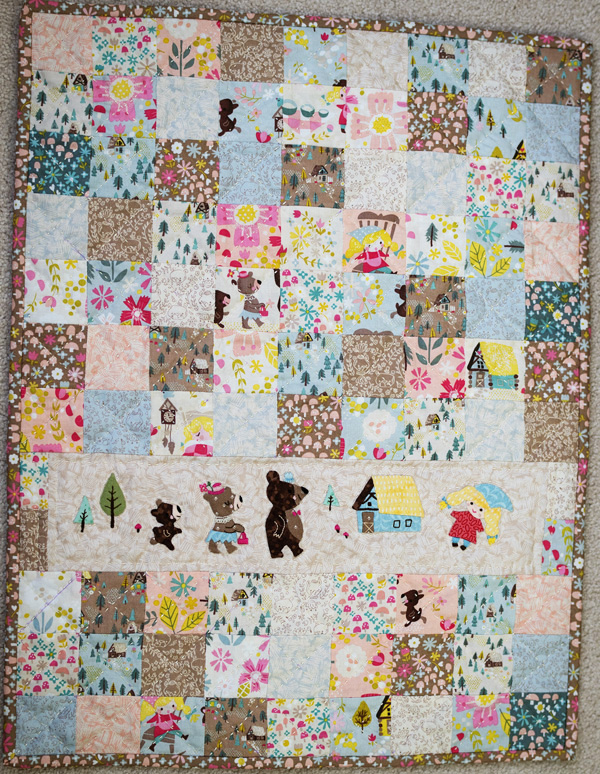 I made a new little set for the cradle with a fat quarter pack (plus a few scraps from my stash for the applique) and a little yardage for the mattress cover.   (Oooh, and the quilt looks crooked, but it's really rectangular — I was taking the picture standing above it and I was a little off to one side.) The back of the little quilt and the pillow also came from the fat quarter pack and there were quite a few big pieces left over.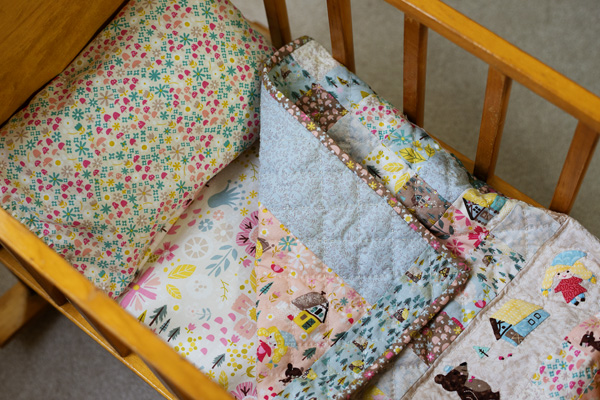 Now my old doll has a comfy new bed.  Look how happy she is — smiling while she's sleeping!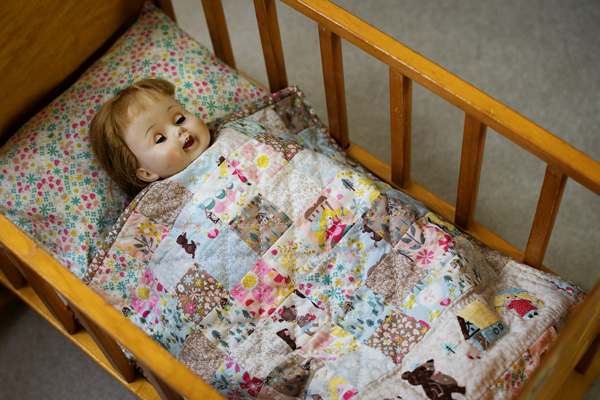 I used Cassie's great tutorial for the little pillowcase (the fabric pieces were much smaller, but I used the same crochet instructions) and I love the sweetness it adds to the set.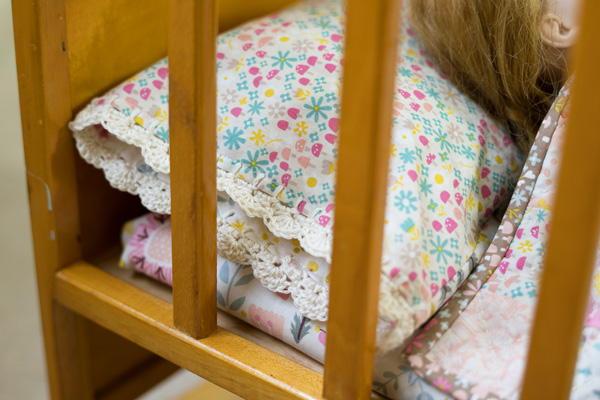 I also did lots of big stitch quilting while I watched tv with MeMum.  It was fun to quilt around the little applique pieces.  Speaking of which, I had a few questions about the applique — I just enlarged a picture of the fabric on my computer and traced the basic shapes right from my monitor.  Then I added a lot of embroidery for the little features (like jewelery, bow ties, etc.) because I'm not one of those people that can applique a piece of fabric the size of a sprinkle ;-D.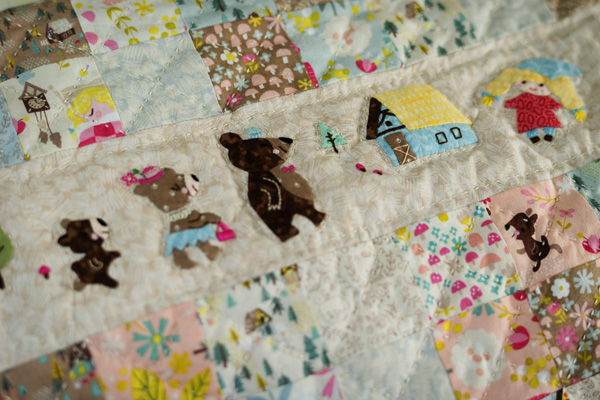 So, now, my baby is patiently waiting for FinallyAGirl to start playing with Dollies — we she can't wait!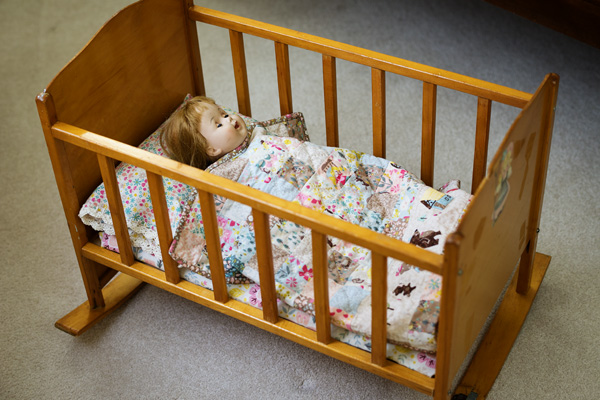 Have a great week!
XOXO,
Anna