And just like that, January is almost over. Time is flying by here in ThimbleannaLand, and it hasn't been very exciting this month LOL. I'm still working on the hand quilting for the baby quilt now and then — boy, is that ever slow work! I've also finished a pair of stripey socks — progress mostly due to a little travel during the Christmas break.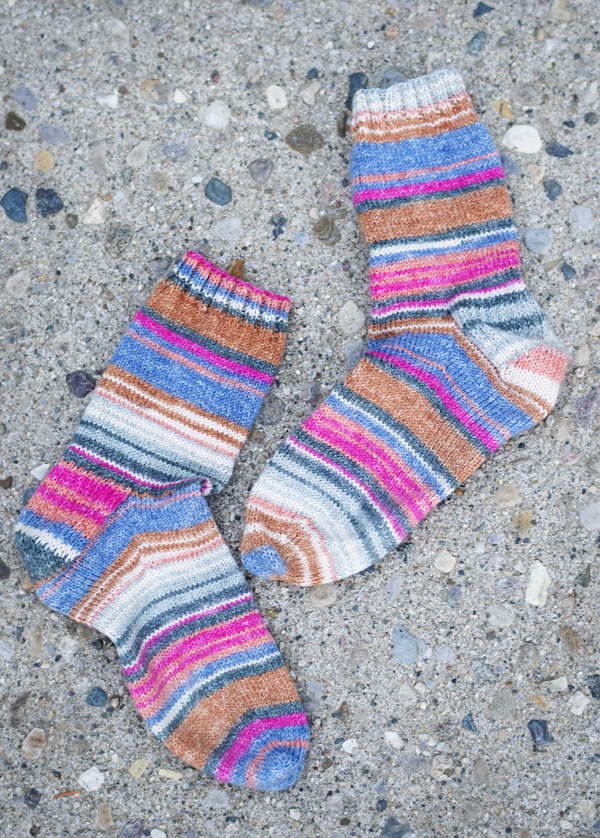 I seem to have lost the yarn band, but I think the yarn is an Opal sock yarn. I'm trying to use up the yarn that I have in my little stash and this yarn has been hiding there for quite awhile.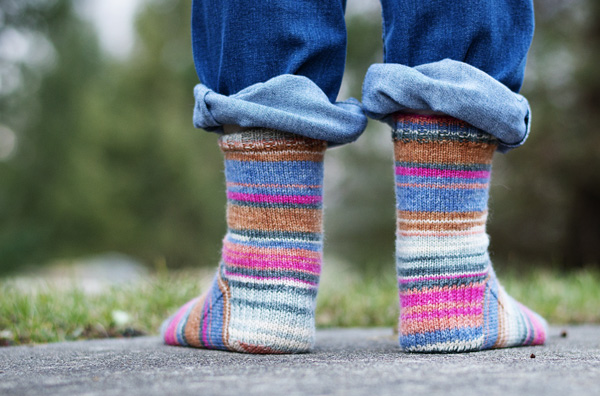 I used my standard sock recipe with no pattern on the legs — it's nice to just sit back and let the yarn do all the work.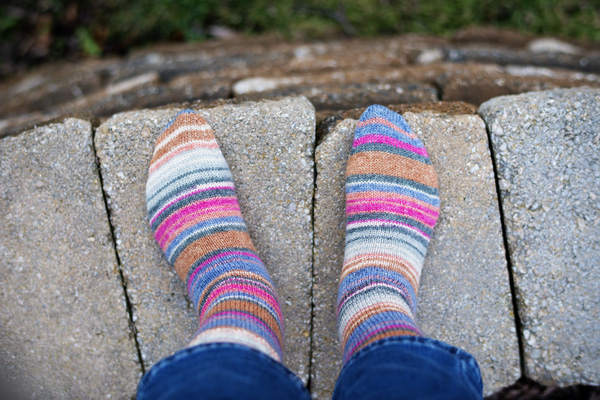 I like the colors in this yarn — particularly the blue which goes so well with my jeans.  Here's what they look like with my shoes — I like that the stripes don't match.  ;-D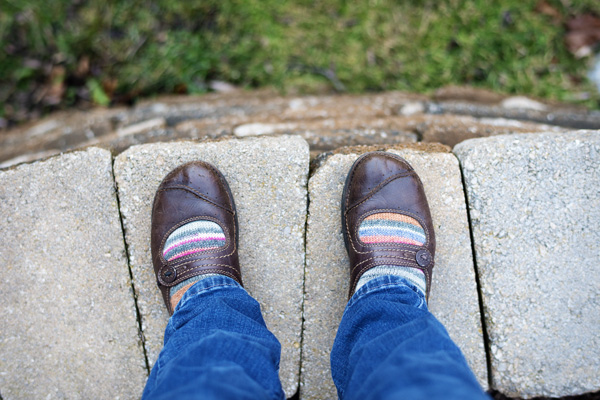 I've started a new pair of socks now. I definitely prefer to knit two socks at once on a long circular needle, but for this yarn, I want to try and make the striping match on both socks. We'll see how that works out LOL. Do you seasoned knitters recognize this yarn?
Ok, off to watch Victoria. Are you watching? MeMum and I are loving it!
Have a good week!
XOXO,
Anna