Hi There.  One more little market post and we're done.  I thought I'd show you just a few of the quilts that I liked.  At each market, they always have a small display area of some pretty quilts.  Here are a few that I liked.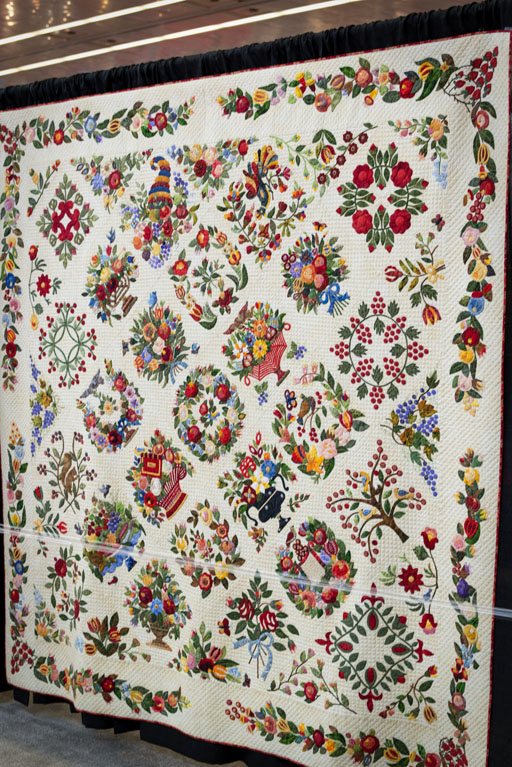 This is the Gorsuch Family Quilt Circa 1840 Revisited by Margo Hardie from Australia.  The Australia part comes as no surprise — Australians have the beautiful applique gene!  I'm really taken with applique and all the work that it takes.  SO pretty.  I love the little squirrel block — it reminds me of a squirrel block that MeMum made once for her Baltimore Album quilt.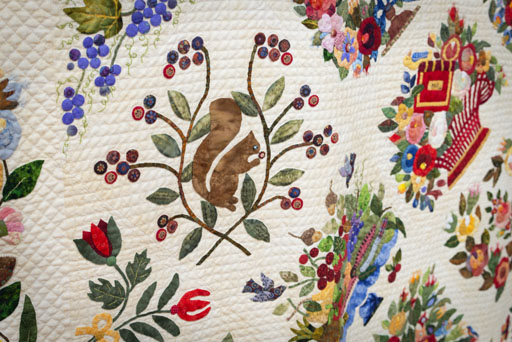 This quilt is I Have Many Faces by Natalie Carlton.  It's such an interesting technique.  The faces are all done with raw edge applique with solid fabrics and then there is some threadplay on top of the fabric.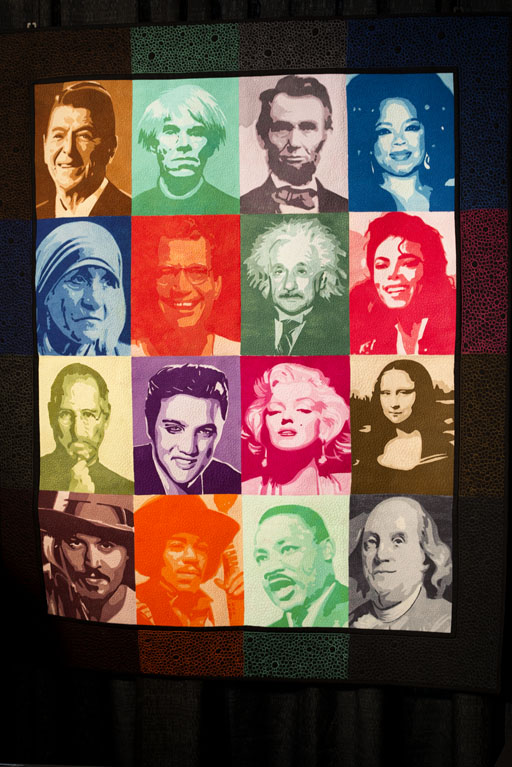 Look at the detail!  Aren't they cool?  And who doesn't love an Einstein?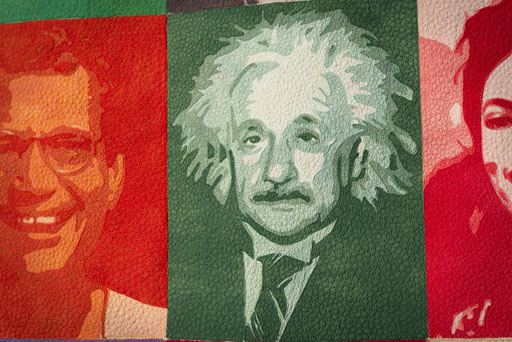 This gorgeous Baltimore Album quilt is called Baltimore Classic by Rhonda Pearce from … wait for it … yes!  Australia!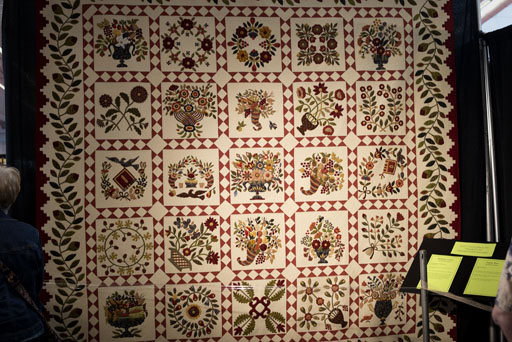 Isn't it beautiful?  I love everything about this quilt — the colors, the setting and the applique border.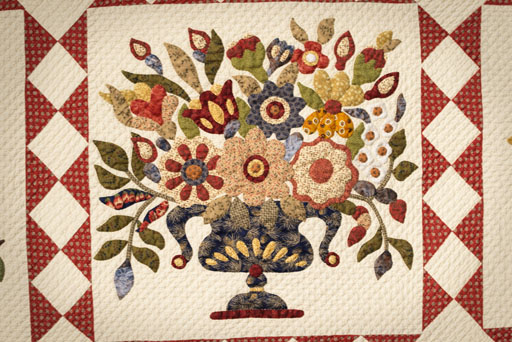 Those were my three favorites from the display area.  And then there was this quilt — possibly my favorite quilt at market.  I'm not sure why really,  I just love it!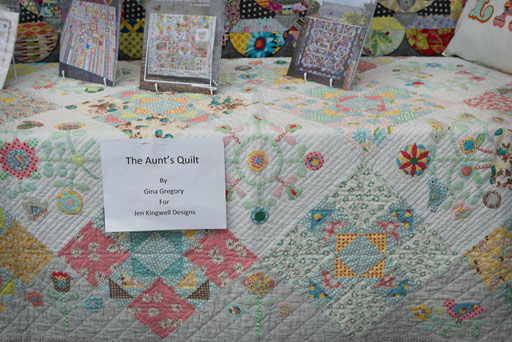 I LOVE quilts that have applique AND pieced blocks together.  This is The Aunt's Quilt by Gina Gregory from …. Australia!  Jen Kingwell will be distributing the pattern and it will be out in June.  I had a long talk with Jen about this quilt.  She said they had a quilt-along for this quilt at Amitie, her quilt shop in Australia.  When I mentioned how much I loved those striped stems and wreaths, Jen said they had a terrible time getting that fabric.  They were begging customers to bring it in from their stashes!  After that conversation, I went on a mission to find a green stripe like that, and I think I found one that's pretty darn close.  Naturally, I had to order some LOL.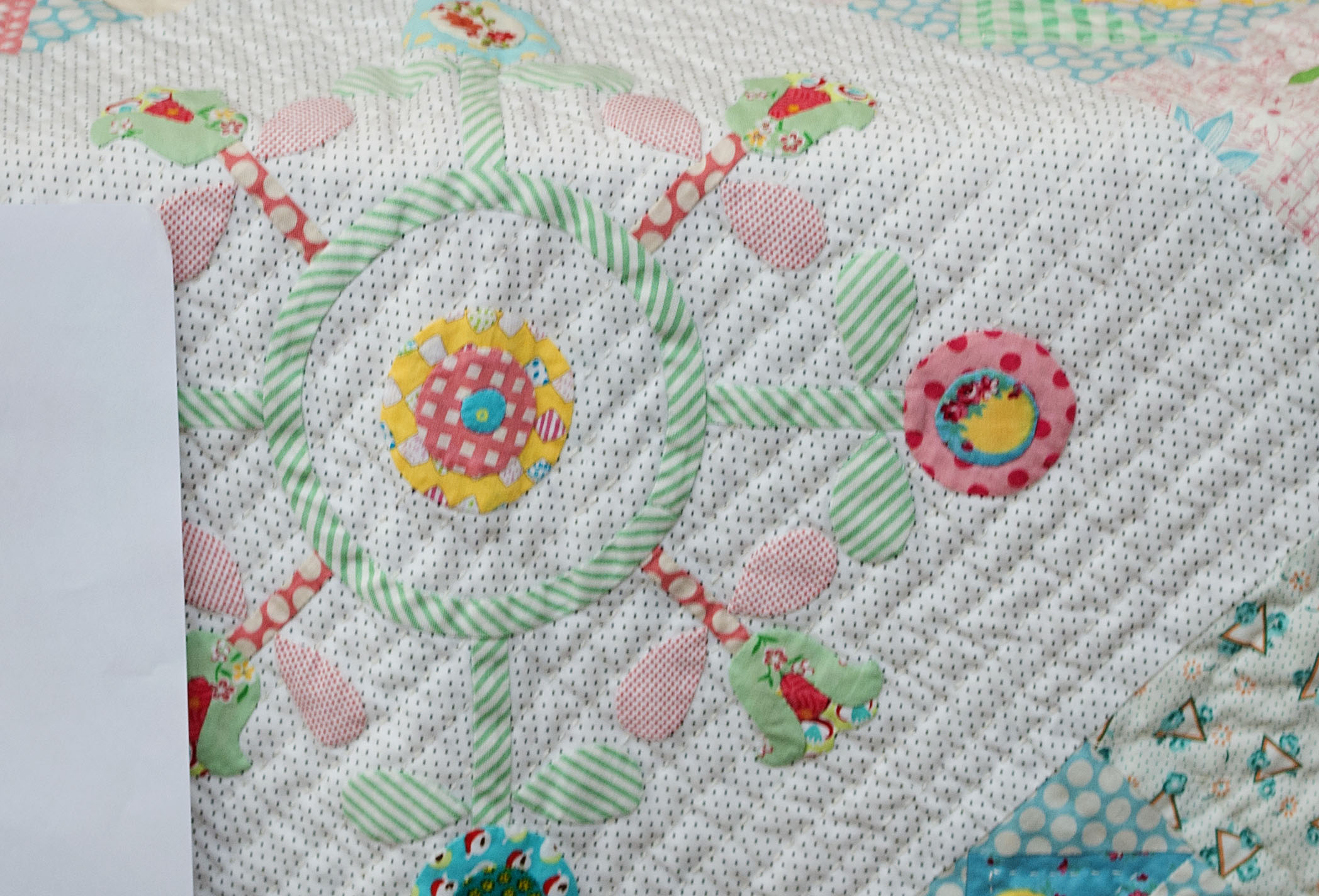 I'm planning on making this quilt in the fall after the fabric and pattern are here.  I think it would be super fun to make it together — anyone want to join me? We could make it a quilt-along, even though I have no idea how to make it a quilt-along LOL.  Maybe a little research is in order!  We could make an applique block and a pieced block each month.  And take breaks.  And eat chocolate.  LOTS of chocolate!!!
Anyway, something to think about.  In the meantime, I started a new project and after I take a picture or two, I'll show you.
XOXO,
Anna