Whew!  It's busy, busy in ThimbleannaLand and I've barely had any time for blog reading.  I'm hoping things will get back to normal by the end of the month — and then it will be June.  Yikes!
So, back to Quilt Market.  Look Lookie — it's the Lakehouse Girls!  It was so fun to see Ms. Pam Kitty and Holly again and we had a nice visit.  Look at all that PKM fabulosity there in the bottom left-hand corner.  I was going to say how much I love the Union Jack pillow, but I love it all!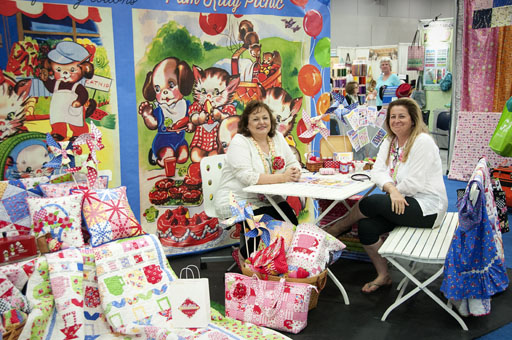 Here's cute little Vanessa in her Moda booth.  She was swamped with people every time I passed her.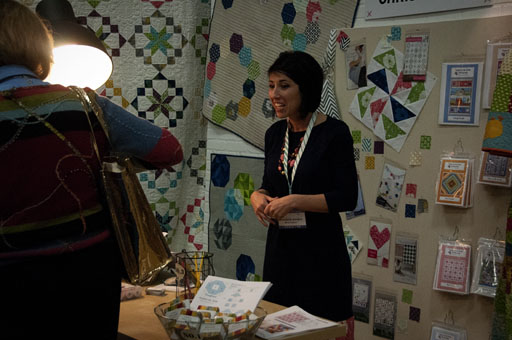 And, speaking of swamped, there was no way to get a good, full-on picture of Ms. Ric Rac and her booth.  Everyone loved her adorable creations.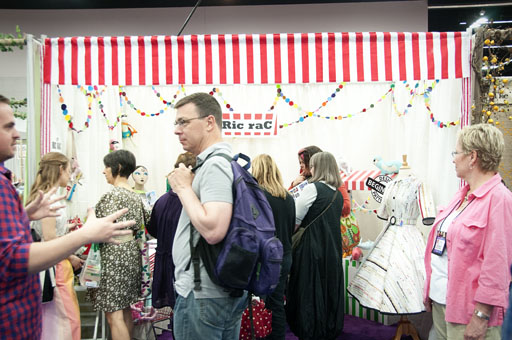 What's not to love?  How can you possibly resist a monkey on a tire swing???  (With a rhino photo-bombing the picture!)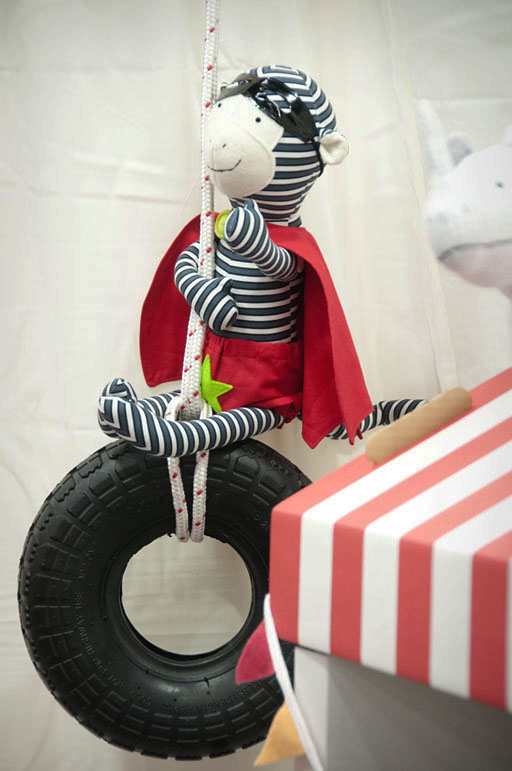 The. Dress. was the star of the booth though.  I Looooove that dress.  What a work of art!  Someone said that Jemma told them that the dress is very heavy.  It was so fun to see it in real life.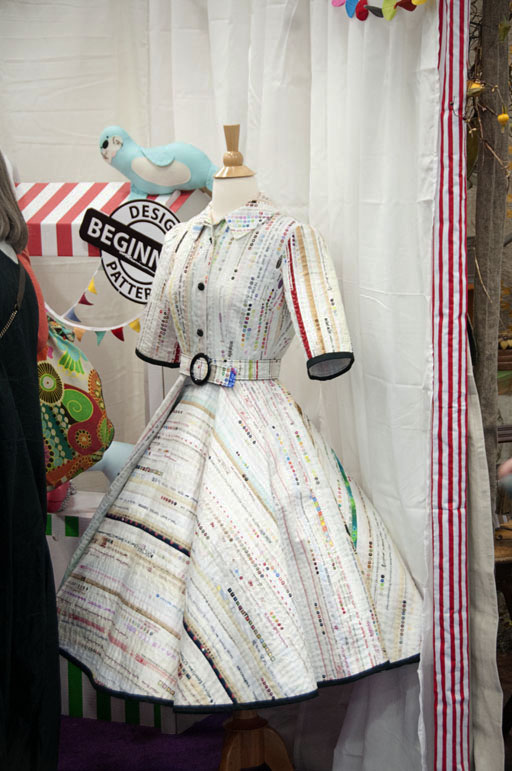 And while we're discussing Australians, I had a hard time leaving Jen Kingwell's booth.  These quilts are fabulous.  I'm feeling a Steam Punk quilt in my future.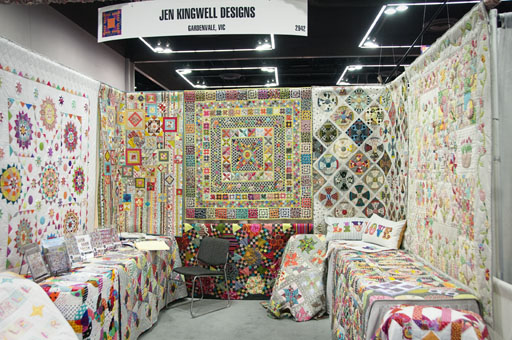 I've always loved Anna Griffin's sophisticated designs.  (It's not her name, pinky swear.  ;-D )  The Eleanor line is just beautiful.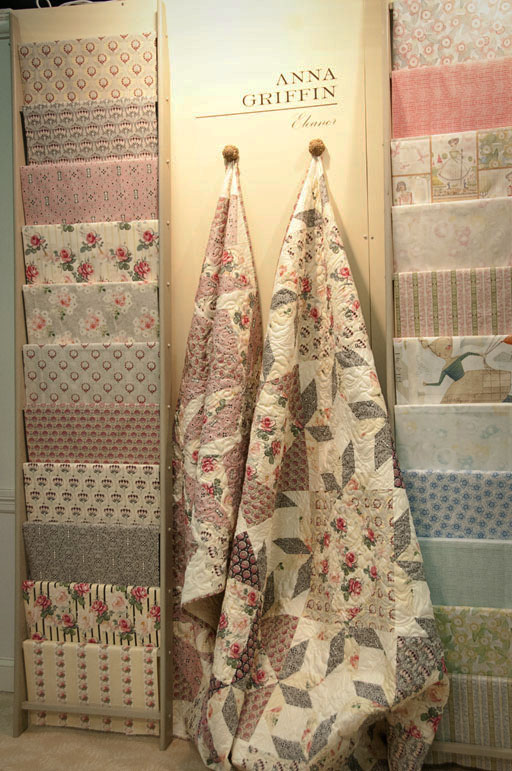 And Anna Griffin has a new designer, Cori Dantini.  This fabric is soooo cute.  You will be seeing it again.  ;-D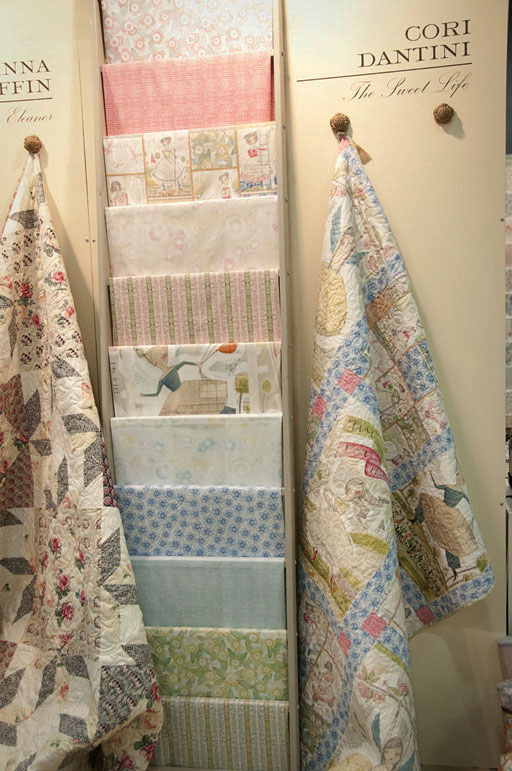 There was even a knitting pattern booth at quilt market. Deep South Fibers. Such cute knits.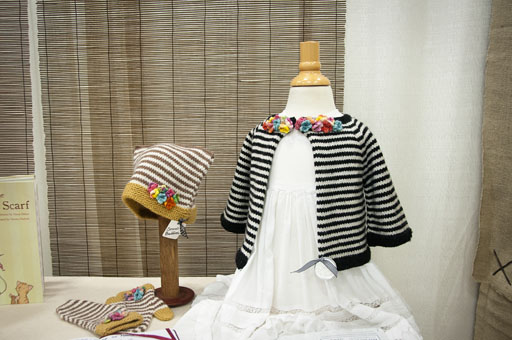 And a gorgeous smocked dress in the Deep South Fibers booth. With bees!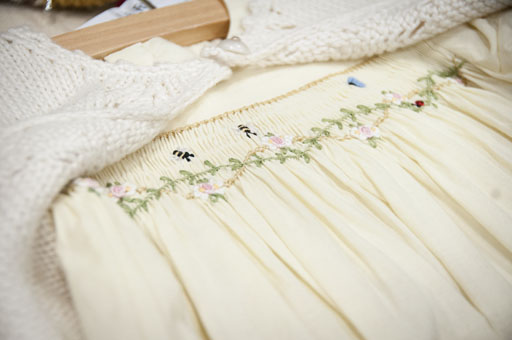 And here's my parting gift.  We thought these signs on the sewing chairs were pretty funny.  What does that say about quilters?  Hmmmm???  Maybe we should all post a sign like this on our sewing chairs — just as a reminder to get up and get moving LOL!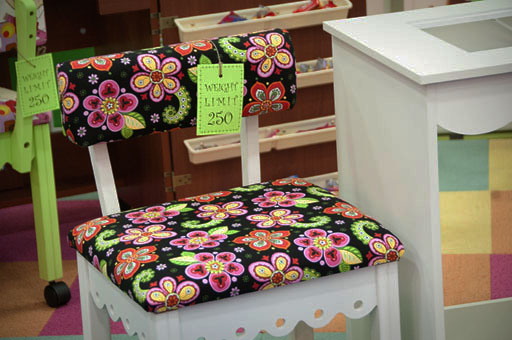 So, that's it for my quilt market pictures. Thanks for sticking with them and reading to the end. Now to get my sewing room cleaned a little so I can start a new project!
XOXO,
Anna