Hey Kids.  Just a quickie update.  It's still really busy around here — I'm hoping it will start to slow down a bit next week.  I've barely been home this week, but I'm making the most of the time I am here.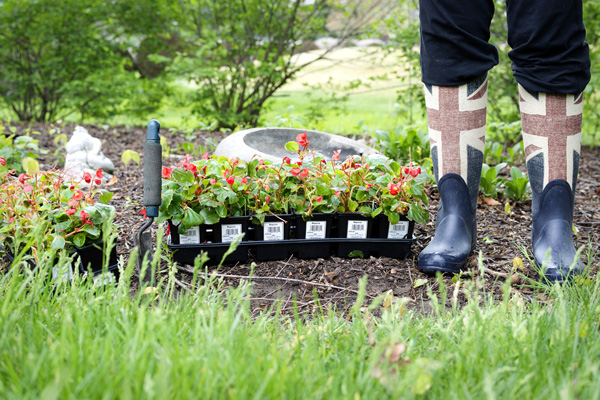 I was a machine tonight — I think you would have been proud LOL.  I rushed home from work after yoga and in three hours I made two different casseroles, planted 2 flats of begonias, ate dinner with hubby (it was quick), ran to get a haircut, and packed for market.  (Oh yes, boys and girls, it's quilt market week! )  And the best part is that I did it all in my yoga pants.  I blame them for my increased productivity!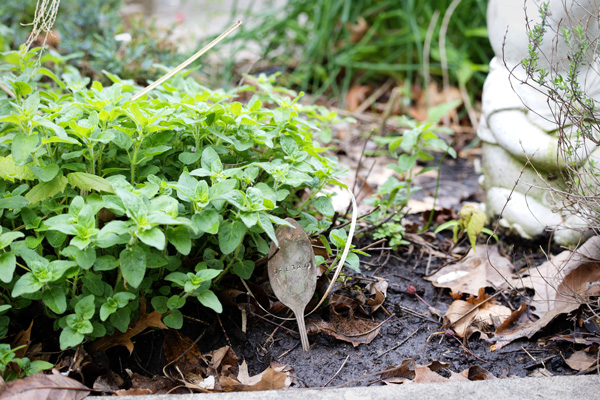 Sadly, there's tons of yard work left.  I'm hoping to get to it sometime next week.  Most of the beds look like my happy little oregano plant (it survived the harsh winter!) above — full of leaves and weeds.  Oh well, it will all get done eventually.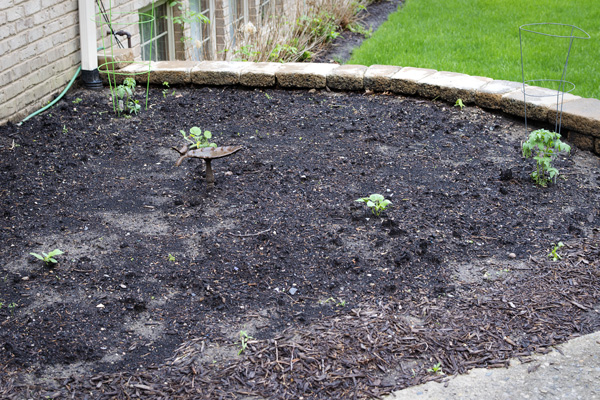 And, just for documentation purposes, I thought I'd show you my little garden . Another moment of productivity — weeded (it was full), three tomatoes, three squash and lots of zinnia seeds planted and covered in an hour.  Aren't gardens fun?  So full of hope and promise.  Sometimes it works out, sometimes it doesn't.  I'm hoping for a no hail spring this year.  Oh, and no yoga pants were involved. There may or may not have been jammy pants at 7 a.m. in the morning though.
I'm looking forward to my little market break. Anything you want to see while I'm gone?
XOXO,
Anna