I finally had a chance to bust out the Ghastlies this past weekend.  It took me awhile to figure out how I wanted to set them and I thought long and hard about whether to incorporate some pieced blocks, like pinwheels or something.
In the end though, I decided that might be a little too busy so I opted for the wonky log cabin. These guys are wonky so they need some sort of funny setting to go along with them. Some of the log cabins could stand to be a little more wonky. I'm a pretty traditional quilter, so this is new for me. We'll see if I can loosen up as I go along.
I love that funny little guy with the invisible dog.  Actually, all the characters have a reason to love them.
It's hard to see, but the little girl is holding a hammer.  ??? I worried that her pink dress would clash with the orange, but I like it.  As you can see, I'm using orange, black and gray halloween colors – that way I can throw some of my traditional self into those ghastlies.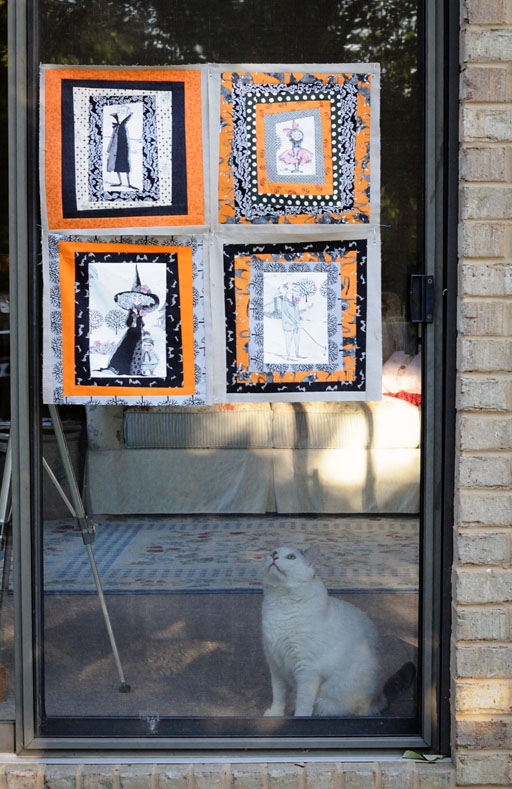 Hey, do you like my design wall?  I don't really have one, so I pinned them to a screen door.  Even TheEmptyNestChild is in awe.  That's not going to be such a neat trick when it's 10 degrees below zero with six inches of snow out there.  Hopefully by then I'll have a fun Halloween quilt to keep me warm!
XOXO,
Anna