Well, apparently time doesn't pass any more slowly in the New Year.  I was really hoping things would slow down, but this past week sure whizzed by.  Maybe we were just busy trying to stay warm LOL.
I've debated in what order I should show you the super secret Christmas sewing.  (Just so you know, there weren't any quilts — don't want you to be dissapointed LOL.)  Easiest first?  Save the best for last?  There were three projects and, in my mind, I can put them in a definite order.  I've finally decided on a random order show-and-tell, so, this is the "middle" project.
Both of my cute nieces are very artistic, so I made them each a colored pencil roll.  I was sewing these at the last minute on Christmas Eve, so we try not to look too closely at the stitching!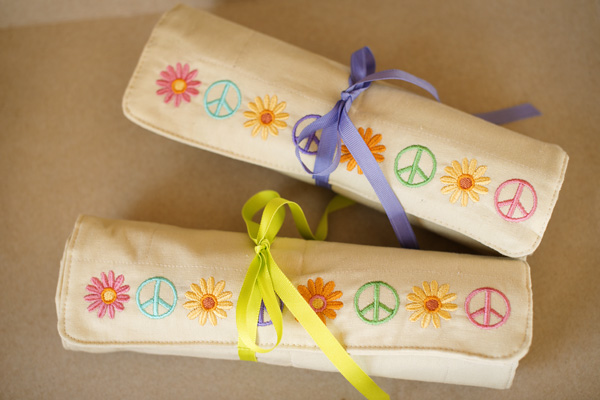 I didn't follow a pattern.  I just bought 24 packs of colored pencils, chose 24 matching fabrics, cut those little colored strips 1 1/2″ wide, and then sewed them together in a long line.  If I could make them over, I'd probably like to put a binding around the edges, rather than do the right-sides-together-and-turn finishing method. On the outside, I machine embroidered a peace signs and flowers design from Embroidery Library.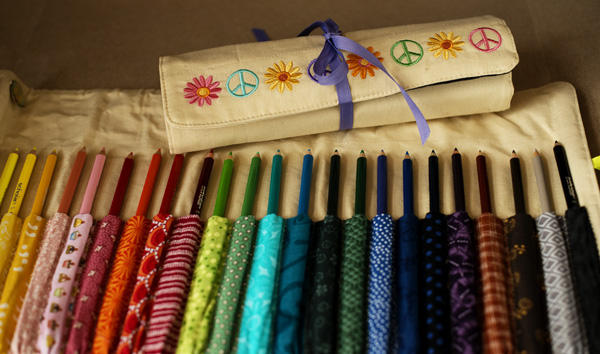 Then, I stitched a "made for you" tag on an inside corner, just for fun.  (Just how many yellow pencils does one 24-pack need, anyway?)
The linen is essex linen in the sand colorway from Robert Kaufman and it's wonderful for sewing.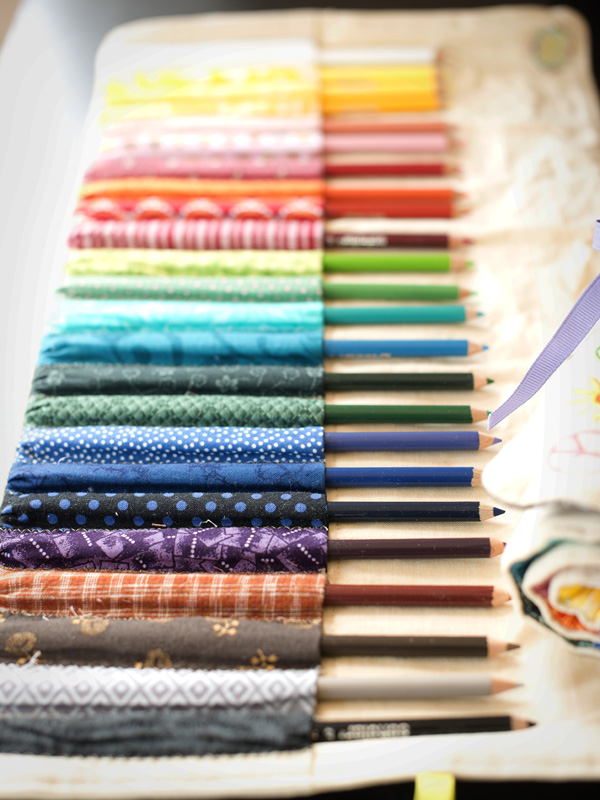 They were a quick, fun little project.  Next time I'll start earlier so I can do a better job!  (Famous last words!)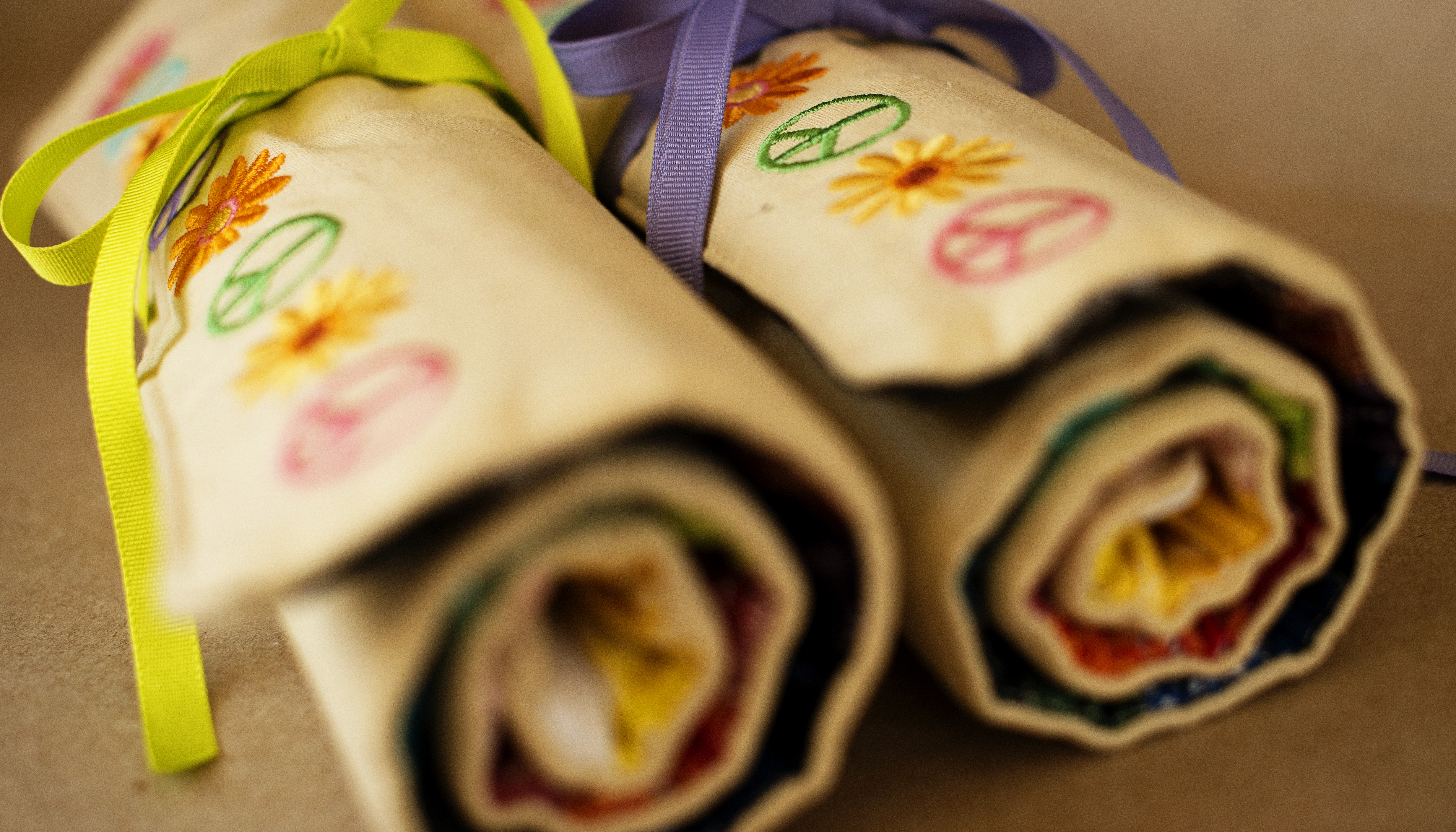 Ok, next time, the biggest project. As in, the one that took several weekends and a lot of time in the dungeon.
XOXO,
Anna