Hello boys and girls!  It's time to show you the super secret Christmas sewing project that was the most time consuming.  Here's a little hint: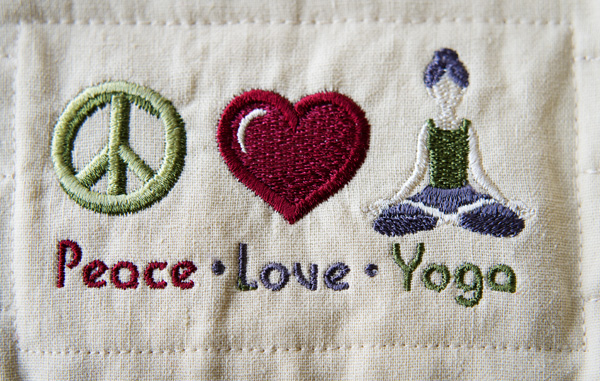 Any guesses?
Ok, I'll tell you.  All the ladies in the ThimbleannaLand family are planning a little yoga vacation this summer so I thought it would be fun if we all had matching yoga mat bags.  Altogether, I made 6 bags and it took me several full weekends to complete them.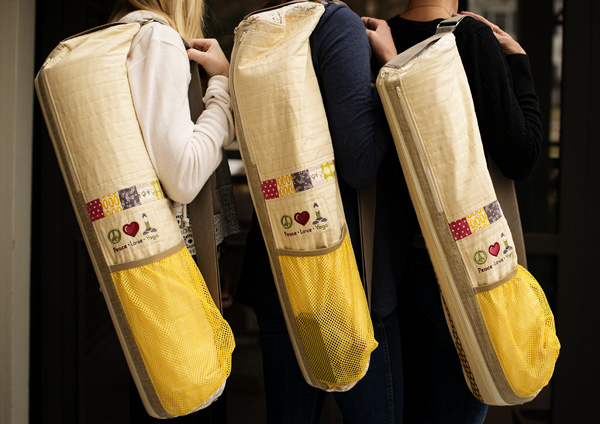 I think the girls really liked them.  CuteNiece2 (who is becoming a certified yoga instructor and will be our own personal instructor on our trip) told me this was her favorite gift, so that was pretty exciting!
I couldn't find a yoga mat bag pattern that I liked, so I just sort of made one up by looking at commercially available yoga mat bags.  Each bag has one long zipper for the mat compartment in the middle and a smaller zipper on one side that opens into a pocket for wallet, keys, etc.  There is also an outside mesh pocket for a water bottle or towel or whatever.  Here's a shot of what each side of the bags looks like: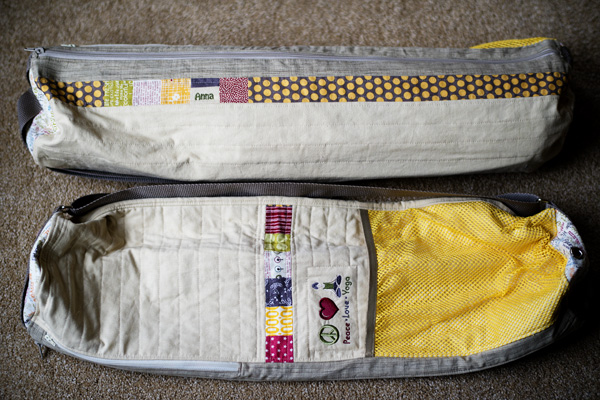 If you look closely, you can see that I personalized each person's bag with their name.  The top bag in the picture above just happens to be mine!  ;-D  There's a big long shoulder strap that runs from the top of the bag to the bottom of the bag.  It's sewn down on the bottom of the bag, but on the top it's left open so that it could be used as a carrying handle if someone wanted to carry their bag in an upright position but not on their shoulder.  There are also grommets in the bottom to provide ventilation for the mats.  Here's a shot of the top and bottom of the bags: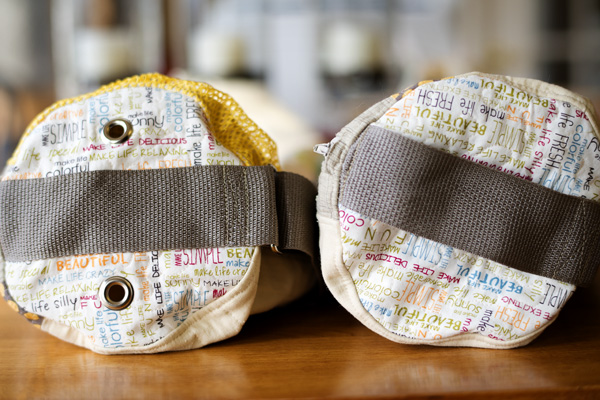 You can see that I used Sweetwater's Make Life print on the ends of the bag.  I also used it for the bag linings.  It's one of my very favorite prints ever and I've been hoarding a lot of it for a long time.  I think the little sayings in the print are perfect for a yoga bag.  Like the pencil rolls, I used the Robert Kaufman Essex Linen in Sand for most of the outside of the bags and then chose some scrap fabrics to match the Make Life fabric.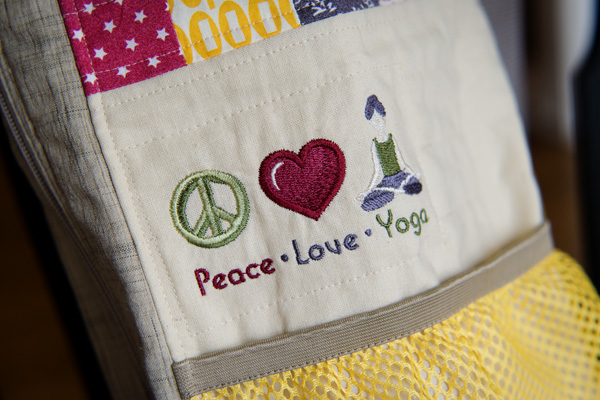 The machine embroidery is a design from embroidery library.  We had a lot of peace signs this Christmas ;-D.  (They also have a cute Peace. Love. Knit. design that I think would be fun on a knitting bag.)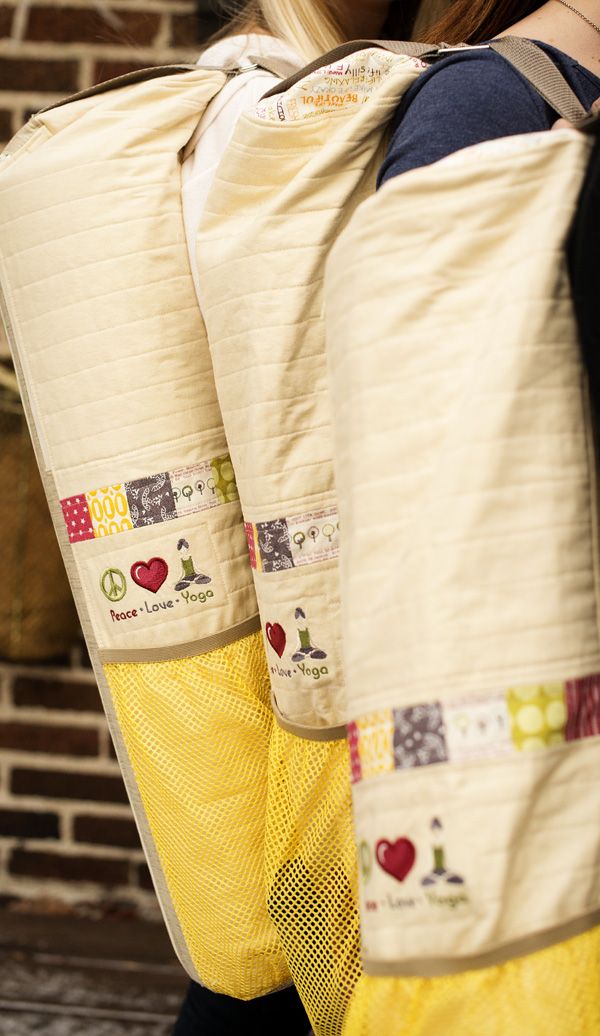 And just to prove that I really did make six of them, here they are all stacked together.  This was really a fun project to sew!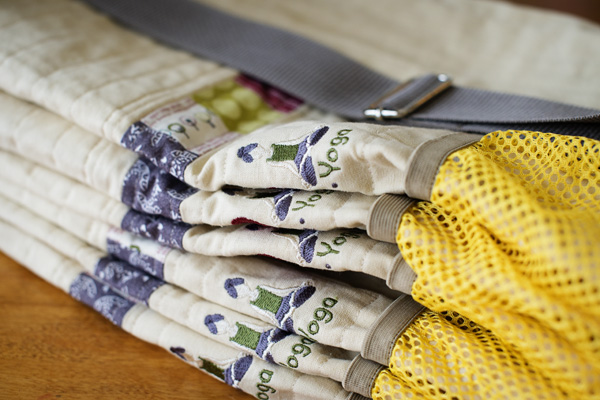 So, that's the big project and the medium project posted. ;-D There's still one other little project that I'll save for next time. I hope you're having a good week!
XOXO,
Anna
Ooooh, P.S.  I forgot to tell you that I got my shipment of Linen Mochi Dots by MoMo from Moda.  I LOVE this fabric and if it had been available before Christmas, these yoga bags would have had a very different look!  You can find them HERE, in my little etsy store.