I FINALLY got my sewing room put back together. Not that all the fabric is folded — I still have a cabinet with fabric that needs to be done. But the majority of the shelves have been straightened, and that's good enough for now. I've been itching to get back to sewing.
Over the weekend, I managed to sneak in a few quickie projects. Remember the cousins? I'll be seeing them again very soon, and since they always take such good care of us, I want to take them a little gift.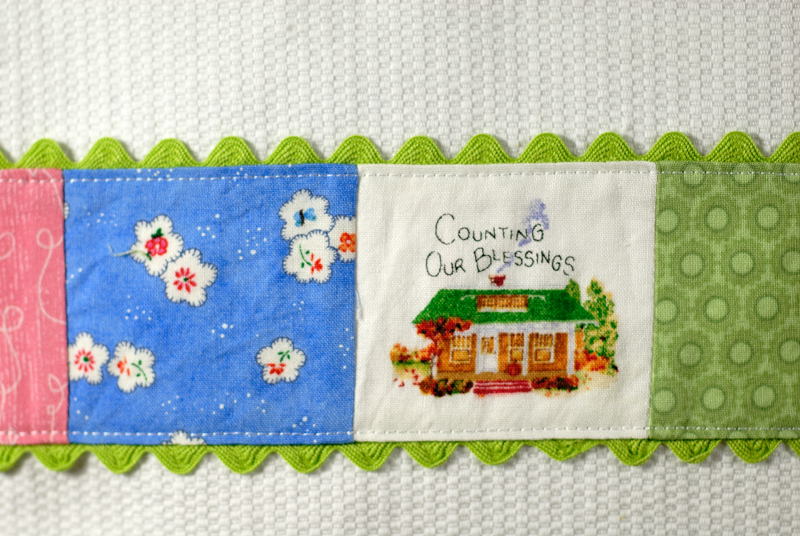 Hopefully, these kitchen towels, combined with a few things from the kitchen shop will fit the bill. I thought it would be fun to play with my leftover Susan Branch fabrics.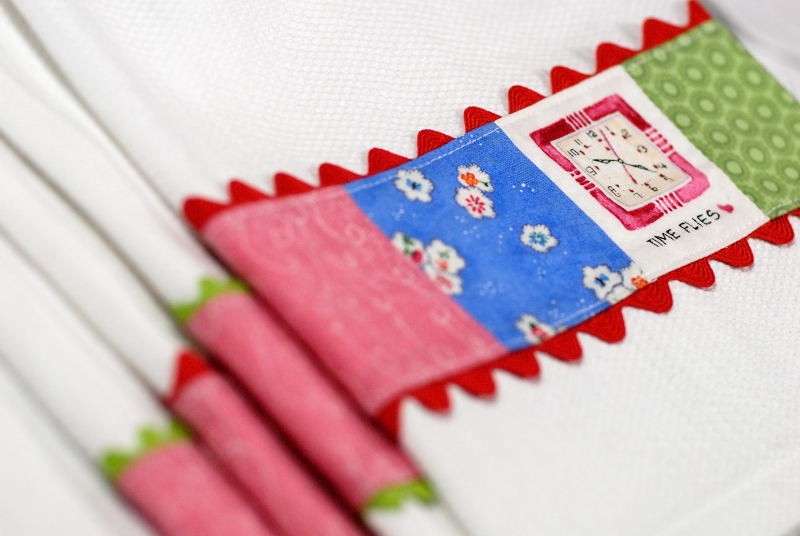 I'm pretty sure none of them have lime green kitchens, but these are just for fun. I'll tell them I'm hoping to inspire a new color scheme. ;-)
Now it's late….off to bed!
XOXO,
Anna