Like many of you, I've found this last week to be a blitz of sadness, hope and busy busy. And can't keep up-ed-ness. If normal holiday madness wasn't enough, it appears we're getting new ovens this week. It's the last step of the kitchen update. Finally. Last week was the big week so we removed our old ovens. (Well, ok, the week before Thanksgiving was the big week. And then it was the week after Thanksgiving. And then the week after that.) See my new ovens?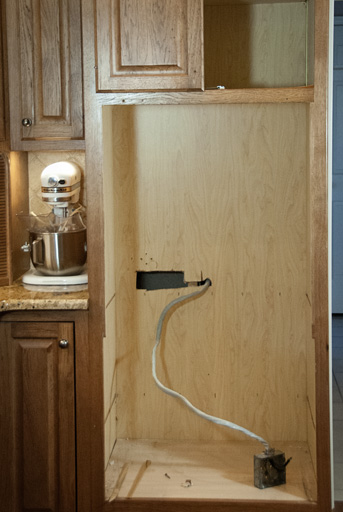 What? You can't see them??? Yeah. The cabinet people screwed up the cabinet and got the measurements wrong. So now it's a big rush job. And hopefully the new ovens will be here on Friday.  Four Three days before Christmas. It's Cookie Baking Week with no cookies!  So, I entertain myself by wistfully reading about the cookies I would be making if I had an oven. And, of course, now I'm kicking myself that I've never posted about the Christmas turkey. You know, just in case the ovens don't make it again, and I need to console myself by reading another old post!
Moving on, I'm making good use of that gap in the kitchen.
I've made the annual little soldered ornaments.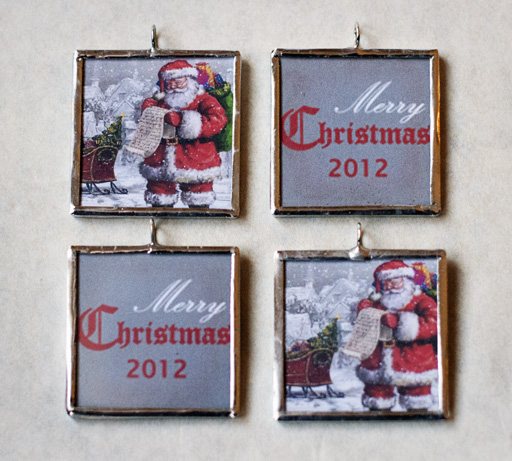 They're always fun to play around with and they make good package tie-ons.
Also…
I've been learning a little bit about Ami Sims Art Quilt Initiative. She's been working hard since 2006 to raise funds for Alzheimer's research. If you're looking for a charity at this giving time of year, this looks like a great choice.
And…
I've been included in a list of 40 homemade gift ideas. I'm in great company — have fun reading some of the fun ideas!
Have a stress-free week. "It" will happen whether you're ready or not, so you might as well have a wonderful, fun time of it.  And bake some cookies for me!!!
XOXO,
Anna