Well, did you all have a good weekend? Ours was dreary weather-wise, but it was a good, productive weekend. I achieved 4 out of 5 of my goals for the weekend. I managed to knit a bit (project will be finished tonight); I finished the binding on the quilt (pictures coming if we ever see sunlight again); and I played Hand and Foot with MeMum. I didn't get my fabric pre-shrunk, but that little failure was totally eclipsed by the fact that we got the master bedroom closet all cleaned out. WooHoo — that was a BIG job!
I also had a little fun looking through some of my Christmas books. (Long-time readers might recall that I usually receive and Amazon gift certificate for Christmas and I always save it for a middle of winter pick-me-up.)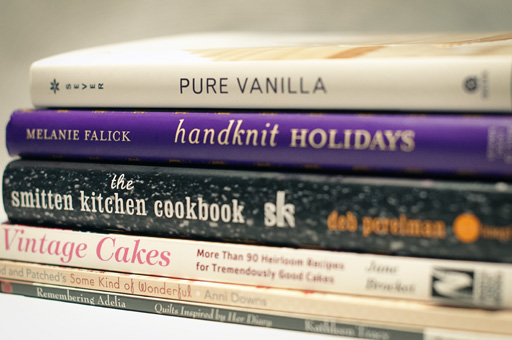 I usually try to mix-up the choices with cookbooks and craftybooks and this year I had an even split. The quilt books aren't anything new (Some Kind of Wonderful and Remembering Adelia ), but I think I'll enjoy them — they both have quilts in them that I would love to make.
It's always hard to purchase a cookbook over the internet, so I guess my expectations are never terribly high. Lots of sites have been raving about Smitten Kitchen and I love her blog, so I put it in my basket.  Sadly, I'm a bit disappointed. There are probably only a handful or two of the recipes that I will want to try. I will say though, that those recipes look REALLY good LOL!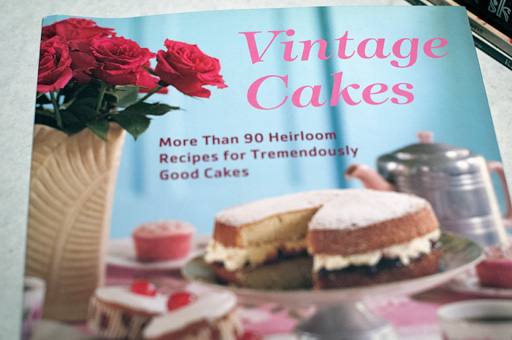 I purchased Vintage Cakes after reading a few good reviews. I don't have any of Jane Brocket's other books and I have to say I was very pleasantly surprised by this book.   There are lots of recipes in here that I want to try. I've already tried the Welsh Cakes. I made them one afternoon for BigDaddy. His ancestors were Welsh miners (it's said that the miners used to take these little cakes into the mines in their pockets) so I thought he might like them with a bit of tea. It almost made us feel like we were back in Wales — they were Yummy! (As you can see I was very heavy handed with the sugar — we both have big sweet tooths!)
Based on my other book selections, Amazon recommended Pure Vanilla to me. TheManoftheHouse loves most anything vanilla, so I sort of purchased this book for him. It looks like a really good book – there are a bunch of recipes that I want to try (Twinkie Bundt Cake, Vanilla Bean Dutch Baby, White Hot Fudge, Frosted Vanilla Almonds, and Vanilla Creme Cookie Sandwiches just to scratch the surface.)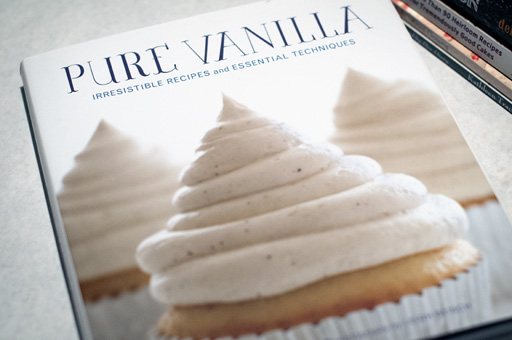 And, last but not least, we have Handknit Holidays.  This book is now out of print, but obviously, you can still get it.  I remember looking at it several years ago but nothing in it snapped my socks (as Ms. Farmhouse would say)  so I didn't buy it.  In December, the newsletter from one of our local yarn shops arrived and it had this cute picture of Christmas stockings in it.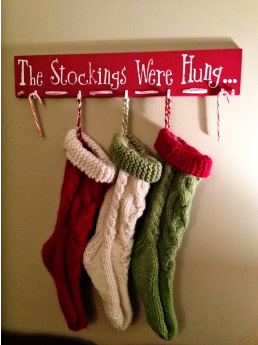 The stocking in the book looks nothing like these cute socks! Anyway, this picture made me order the book. Someday I'd like to make them — I think they would be fairly quick and easy.
So, a pretty good book haul for this year, don't you think? Now, I'm off to finish that knitting project!
XOXO,
Anna