Ok Boys and Girls.  I'm back to entertain you with my favorites from London. (If you're allergic to long posts or you're a London expert, you're dismissed.  ;-)  )  This was SweetiePie's first trip to London, but I've been there on other trips.  Each trip has different favorites.
One. Cathedrals.
SweetiePie and I loved visiting the Abbey ruins in Scotland, so it was fun to see one that wasn't ruined. Westminster Abbey is the cream of the crop and it's always a favorite.
We also went to St. Paul's Cathedral.
We climbed the 528 stairs to the top, which, for reasons I'll explain later wasn't as easy as it should have been.
The views were worth it though. A 360-degree view of London. We looked out…
and down. Very fun!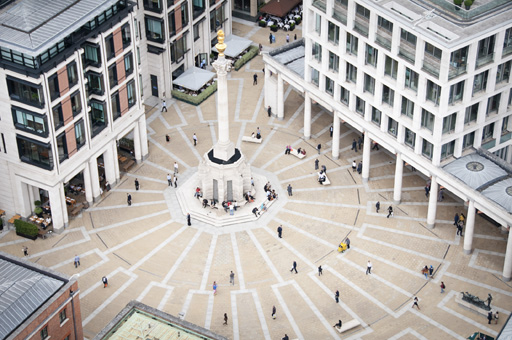 Two. Buntings.
What a fabulous time to visit London!  She was dressed in her finest and it was so fun to see buntings at every turn.
There were Union Jack buntings and Olympic buntings.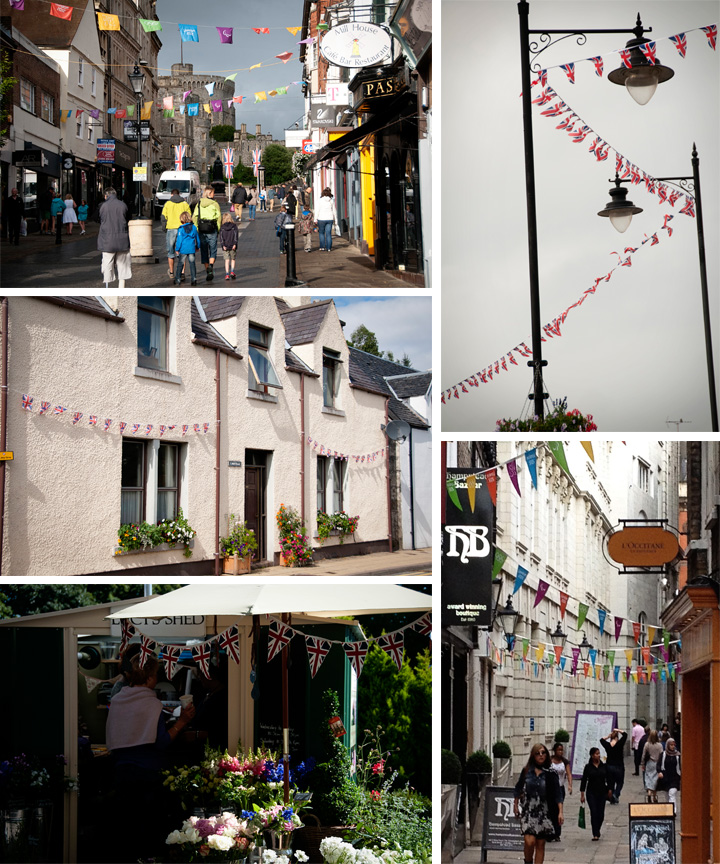 We even found a fun little knitted bunting while we were shopping.
Three. The London Eye.
The first time I saw The Eye, I REALLY didn't like it.  I felt like it ruined London's historical skyline.
But I've come around.  I've warmed up to it and now it's one of those iconic structures that says you're in London.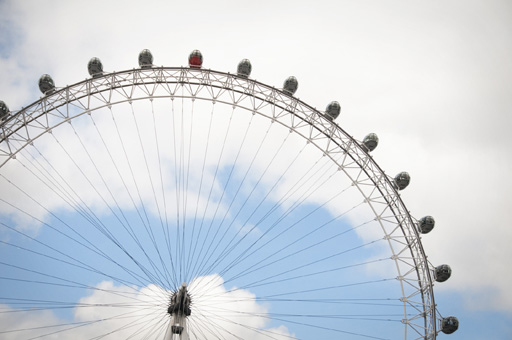 This was my first ride on The Eye and it was really fun.
Besides, it looks cool at night.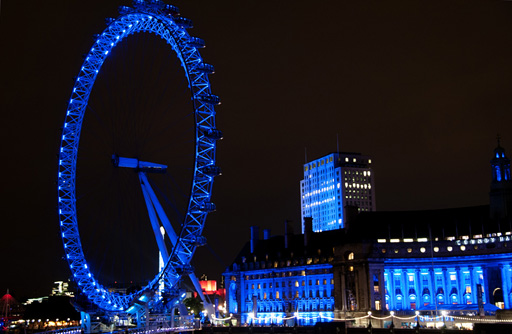 So, I've embraced The Eye. Not sure that will ever happen with the Shard though. Not really a fan.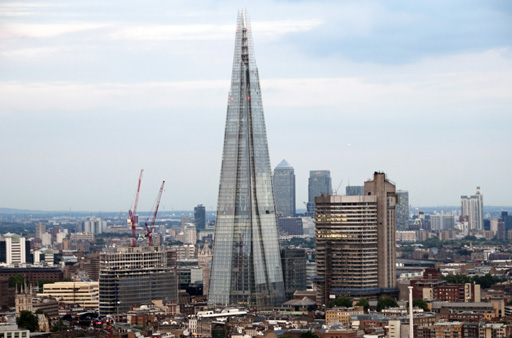 Four. The Gardens at Hampton Court Palace.
SweetiePie and I LOVED Hampton Court Palace. In spite of the fact that we lost each other for almost 2 hours, which was a little nerve-wracking.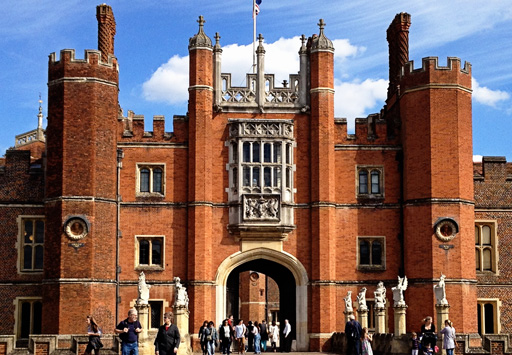 My favorite part was the gardens. There were a ton of different gardens — I'll spare you all the pictures and show you two of my favorites.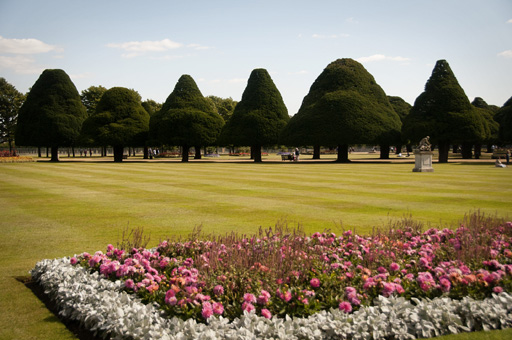 You couldn't walk around in this one below.  Look, but don't touch.
Unfortunately, a few days later, I realized I missed one of the big reasons I wanted to go to Hampton Court Palace. The Royal School of Needlework! If only I'd checked my notes that morning! I didn't even see any signs. Have any of you ever been there? Is it actually in the Palace? Ah well, just another reason I have to go back, right?
Five. Portobello Road.
I had designated our last day in London as a shopping day. And luckily, it was a Saturday. We tried out Camden Market first but we didn't stay around very long — not really our thing. Then we decided to see if Portobello Road was any better. We LOVED it! We had so much fun snooping around all the antique booths. It was really crowded though, so I didn't drag my big camera out — these are iphone shots.  (This picture below was at the beginning of the long shopping street — not as crowded here.)
Naturally, we had to see if Hugh was in the vicinity.
And happily, there was a Hummingbird Bakery. Can't pass up a cupcake!
Whew! Now you can breathe a big sigh of relief. We're done with the travelogue. Thanks for indulging me!
Oh wait, I do have one day to tell you about that didn't go exactly as planned. Maybe next time — and with a little reward for your time.
XOXO,
Anna