Oh Boy! Can you believe it's here already? It's been three weeks since I posted and I just can't believe it – time is flying by!
Our rough week after Thanksgiving got even rougher — the Grandmas in Thimbleannaland haven't been doing very well. MeMum has had pneumonia and was in the hospital for a week. When she came home, we took the opportunity to move her into our house — we've known it's been coming for a long time, and this seemed like a good chance to make the move, since she's always vowed that she'd never live with either of her girls. So, this is just "temporary", but it's really not. ;-8 TheManoftheHouse has escaped the fun for a few days to go and be with his mother who is gravely ill. Today is her birthday and she has her three boys with her and I'm hoping that they'll be comforted by having their family all together.
So, not much decorating or baking this year and … gasp … wait for it … no Gingerbread Houses either. In over ten years, this is only the second time we've missed the fun — hopefully we'll be able to pick back up next year. The boys and MyDadLovesMeBestSister are having an "in-law" year, so it's blissfully quiet here. The Grinch tried to sneak in, but, as you can see, Grumpy Monkey and Luna Lapin are having none of it!
;-D.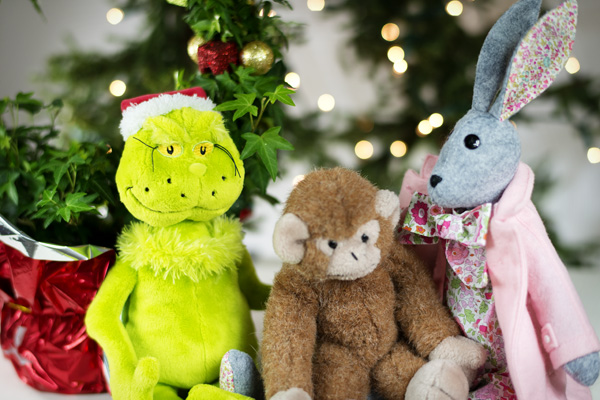 I asked MeMum, if she could only have one cookie for Christmas this year, what would it be? I knew she would say our beloved Angel Slices, and she did. So, I squeaked out a pan of them on Thursday night (along with the best caramels) and made a batch of sugar cookies last night. After all, we had to have our traditional Christmas Eve morning breakfast — even if it didn't have the variety this year that we usually have.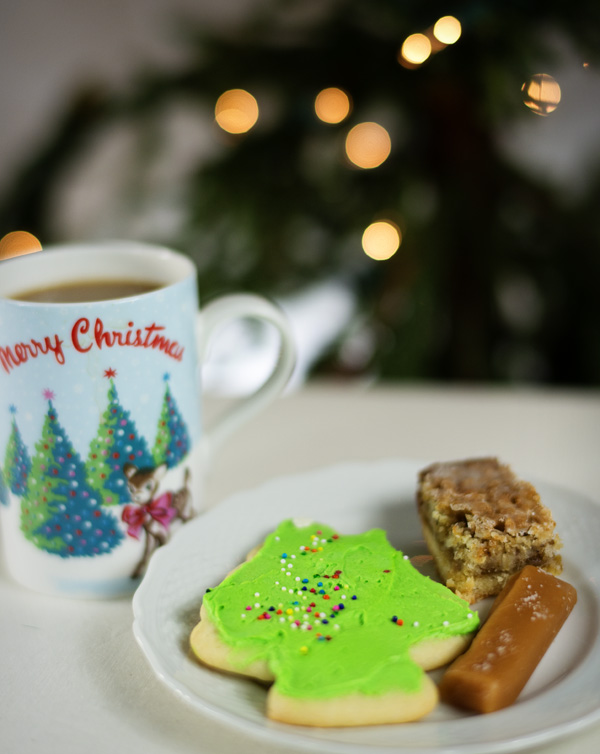 I also found some knitting time and made one of Julie's adorable little stocking ornaments. Won't it make a fun gift with a penny or two from this year tucked inside?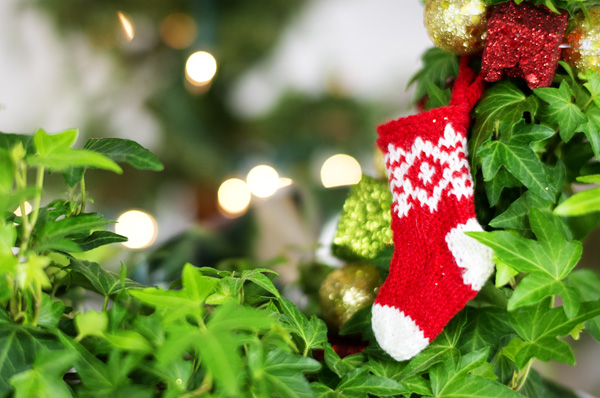 Now, I'm looking forward to a VERY relaxing Christmas Day — watching movies and quilting — it's been too long since I worked on FinallyAGirl's baby quilt and I'd like it to be done before she goes to kindergarten!
Wishing all of you a very, VERY Merry Christmas – I hope Santa is oh-so-good to you this year!
Merry Christmas!
XOXO,
Anna
Save