For those of you in the northern half of the US, is it cold enough for you out there? We got a whopper of an ice storm last night. It's beautiful out there and ice is covering everything. I went out early in the morning to snap a few pictures, but after watching the tops of a few of our trees come crashing to the ground, I decided it would be safer inside the house.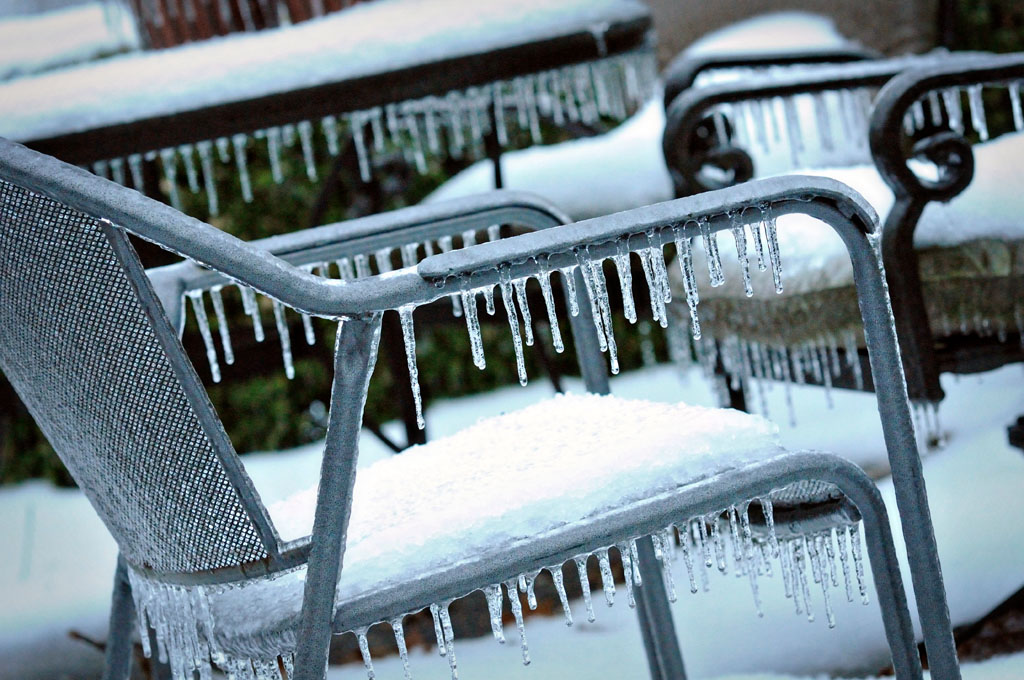 Our house is full tonight as MeMum/BigDaddy and CrazyBIL/MyDadLovesMeBestSister are all without power. We've been lucky and ours is still on.  Lots of stores and schools were closed and I thought how sad for all the school children who had their Christmas parties planned for today.  The next few days aren't looking much better weather-wise — it's not supposed to be warm enough for the ice to melt.   I'm wondering how much longer many of the bent over branches can last.  Even more, I'm wondering how Santa and his reindeer are going to keep from sliding off of the roof!
I stayed in most of the day and finished decorating (finally!) and eeked out my first batch of cookies.  For me, it isn't Christmas without Angel Slices.  MeMum has been making them for as long as I can remember.  The recipe is on page 703 of The Joy of Cooking (at least in my version) and I love what the editors say about it:
"Many a copy of the Joy has been sold on the strength of this recipe.  One fan says her family is sure these are the cakes St. Peter gives little children at the Gates of Heaven, to get them over the first pangs of homesickness.  Her family has dubbed them Angel Cookies."
The Joy.  I have a friend who calls it the Joy too.  "…such and such recipe is in the Joy."  I love it.  If you google "The Joy of Cooking Angel Slices", you'll find several sites that have the recipe.  (Although I found one site where they add nutmeg and vinegar — my version of the book doesn't have those two ingredients listed in the Angel Slices recipe.)  If for some reason the people who are posting the recipe have been arrested and you can't find it, e-mail me and I'll send you a copy.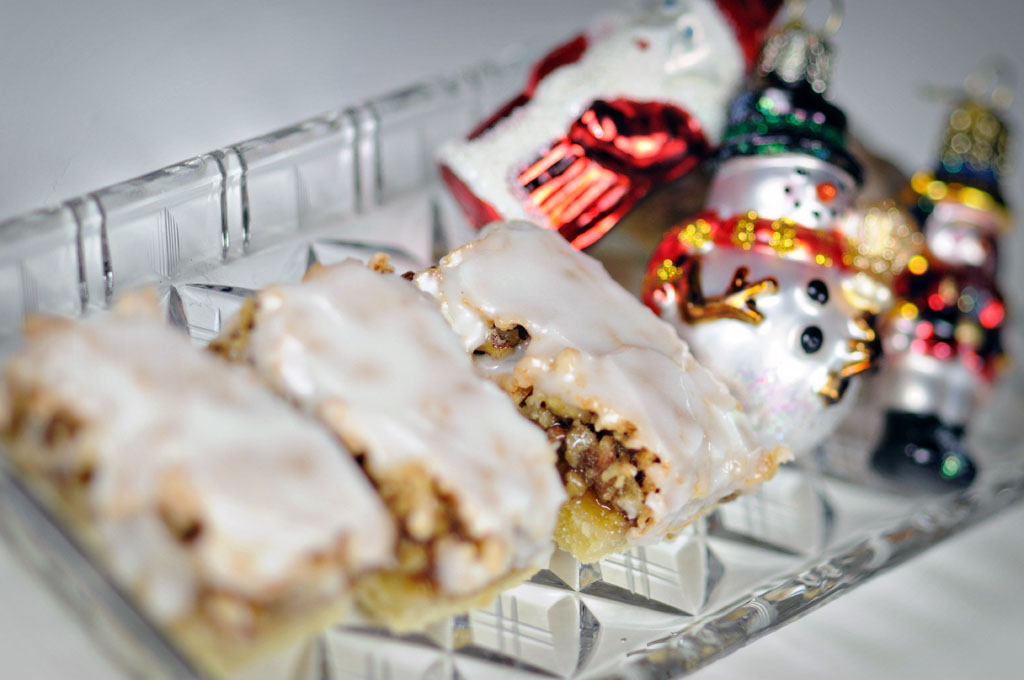 You've probably already seen this, but since we're talking cookies, you should check out this beautiful cookie post. I read it with my mouth hanging open. After that, you'll need a little gift-giving humor, so go and read a little something to tickle your funny bone.
And finally, THANK YOU for all the CrazyBIL love and good wishes.
He's home from the hospital now and trying his very best to behave himself — which is very difficult with all the trees and branches down everywhere that need to be taken care of. He doesn't sit still very well!  Anyway, I thought I should show you what we're dealing with here. This is an old picture of CrazyBIL and it's one of my favorites. Crazy, huh?   If I could give all of you a gift for Christmas, it would be for you to have your very own CrazyBIL.   He's a really fun guy and he makes me laugh. A. Lot. I probably should change his name to CrazyAboutBIL!
XOXO,
Anna