We're having the weirdest weather here in the midwest. Huge thunderstorms last night. We went to bed with four inches of snow on the ground and woke up to find heavy fog and all the snow gone this morning. Thunderstorms again tonight — just so odd for early February!
Enough about the weather, I thought I'd show you how I wasted occupied my time while waiting in the airport last week.
Last spring, PamKittyMorning showed a little button card with some crochet around it. Since then, I've wanted to try crocheting on paper. Why? I have no clue. It was fun to crochet again and I kept my waiting frustration to a minimum. And just so I didn't completely waste all that time, I did get a little knitting done on my monkey socks. These little valentines required a lot less thinking though, so I worked on them the most.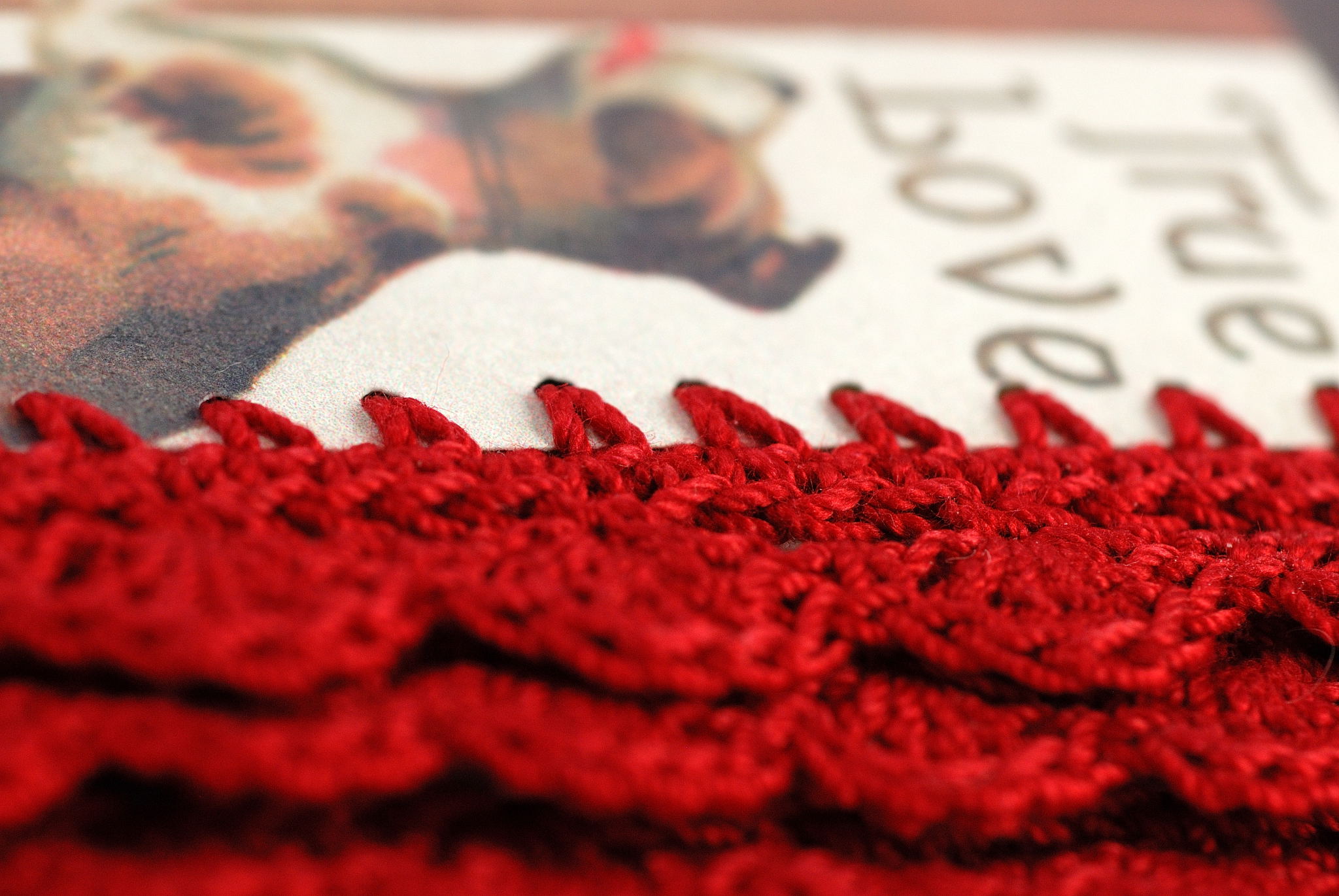 When I returned home from my trip, I mentioned to Jade that I'd discovered Japanese quilting books while in NYC. (If you remember, Jade gave me my first Japanese craft book a few weeks ago.) I wandered into Koni-HoweverYouSpellIt (the Japanese book store) and I was amazed at the number of Japanese quilt books that were available. I could have come home with a huge pile full of quilt books, but I behaved myself and only bought two. I'm not sure I ended up with the two I thought I did — it was so difficult to choose and I think I confused myself. Anyway, Jade mentioned that she'd like to see them, so I cobbled together a few of the pictures from the books I bought.
Both of the books I bought ( ISBNs 978-4-89396-936-1 and 4-391-62072-3 — I have no idea why that first ISBN is so big) have around 50 projects in them. I think these books are a great untapped resource and I'm seeing more of them in my future. Very exciting!!!
Go check out Randi's post today and get digging in your recipe box! I'll be back Thursday night with a recipe to share and I hope you will too!
XOXO,
Anna