Well, that was an unplanned absence.  We've been away for almost a week — or what should have been 4 or 5 days but turned into a week because of bad weather and flight cancellations that resulted in a 16 hour drive home.  But, my little rant about the airlines is the subject of another post.
Sadly, TheManoftheHouse's father passed away a little over a week ago.  He was a career Army officer with a long and distinguished career, so it was only fitting that he have a service with full military honors.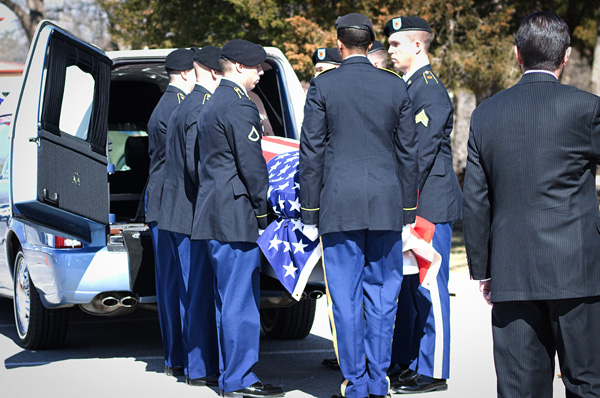 We were very lucky for the end of February, and the weather was beautiful on the day of the funeral.  It was so nice to see all the friends and family gathered together. Why is it that we only get together for weddings and funerals?  The passing of time and of a loved one is such a sad occasion, but there's also a sense of relief that he's not suffering anymore. He was a hard worker and always made me laugh with his funny little jokes. And as hard as his illness was, my MIL said he had a little smile up until the end.
RIP dear FIL.
XOXO,
Anna