I thought I'd just pop in here while I take a break from all the Thanksgiving festivities.  The pies have been made,
the linens have been ironed,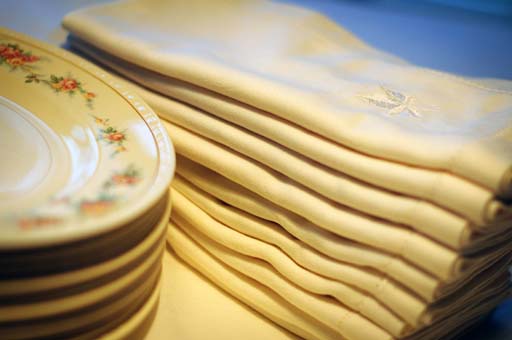 and the table has been set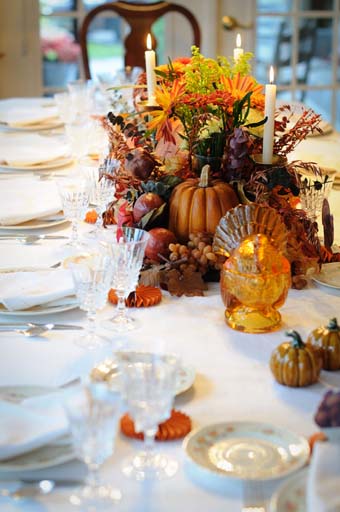 with one of my favorite projects ever, the Give Thanks tablecloth.  (It's a project from a Better Homes and Gardens magazine from 4 or 5 years ago — "Give Thanks" and maple leaves are repeated along all the borders of the tablecloth.)
Now, I'm just waiting for the big bird to cook and the family to arrive.
If you're in the US, I hope you have a wonderful Thanksgiving this year and that you're fortunate enough to spend it with family and friends!
XOXO,
Anna
And P.S.  — when you're trying to figure out what to do with all those leftovers, don't forget the Turkey Cranberry Crescent Pinwheels!