Boy, oh boy.  One minute it's Thanksgiving and the next it's New Year's.  I don't know how that happens, but these past 6 weeks flashed by here in ThimbleannaLand.  Here's our traditional New Year's greeting from the animals.  Simba, visiting cat of TheSecondChild, gets to deliver the greeting this year — mostly because the other cats can't stand him (they're all jealous – he's the coolest kitty ever) and they've been hiding under the bed.  Simba is looking a little grumpy himself, as he just spend a week in the kitty hotel.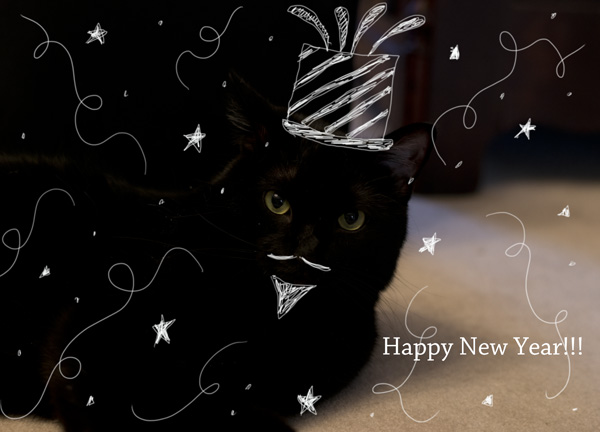 Since Thanksgiving weekend, I've had my head down working on two quilts for Christmas gifts (which I'll show after I get some pictures).  The quilts took almost every waking, non-working moment of my time.  I got them done with just enough time to pack for our trip to Utah on Dec. 20th.  Our whole family (there were 12 of us) rented a condo so that we could spend Christmas with TheFirstChild, SweetiePie and FinallyAGirl and so that the kids could all spend some time skiing.  Sounds perfect, right?
This was the real deal.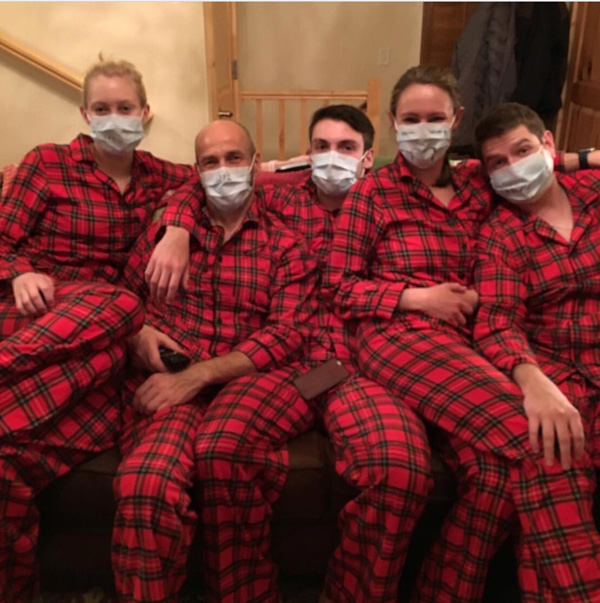 CrazyBIL got the flu on the 22nd, and progressively, over the next few days, about half of us also got sick (mostly the older adults LOL).  And on Christmas Day, we had to take MeMum to the hospital, 'cause the flu and asthma don't mix.  We had hospital fun for 2 days and had to delay our return home by a day.  We've been home for two days now and pretty much slept the whole time ;-D.  And hopefully by 2019, we'll be done coughing and will have our voices back.
Anyway, on to our other New Year tradition — looking back on the makes and travels for the year.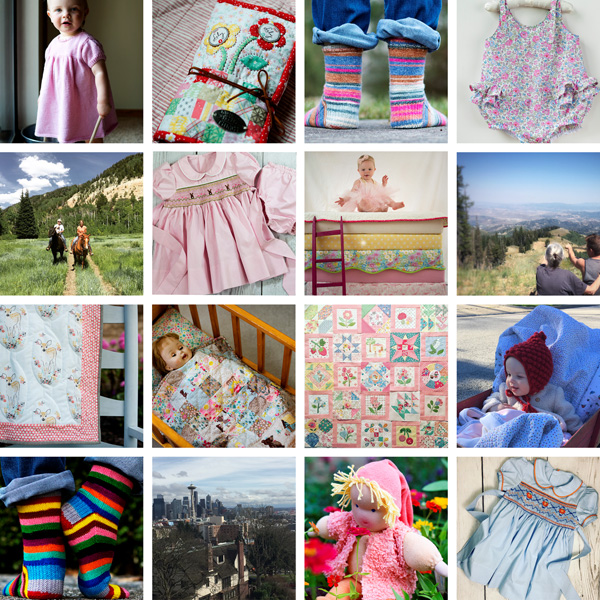 My year mostly consisted of working on the blocks for The Happy Flower Quilt (I can't. wait. to get back to them!) and making goodies for FinallyAGirl. I'm really looking forward to 2018 — as always, I'm full of hope that I'll have more time than ever for all my projects, haha.  I'll be spending this week deciding which projects need the most attention in the next few months.  I'm going to aim for 3 big finishes by the end of March — wish me luck LOL.
Happy Happy New Year — I hope 2018 brings you lots of Love, Happiness and Time for all the things you love to do!
XOXO,
Anna