…Wienerhead!!!
Today is MyDadLovesMeBestSister's birthday. Remember that cake decorating kit I gave my niece in for her birthday in January? She's been practicing away, and she wanted to make her mother's birthday cake.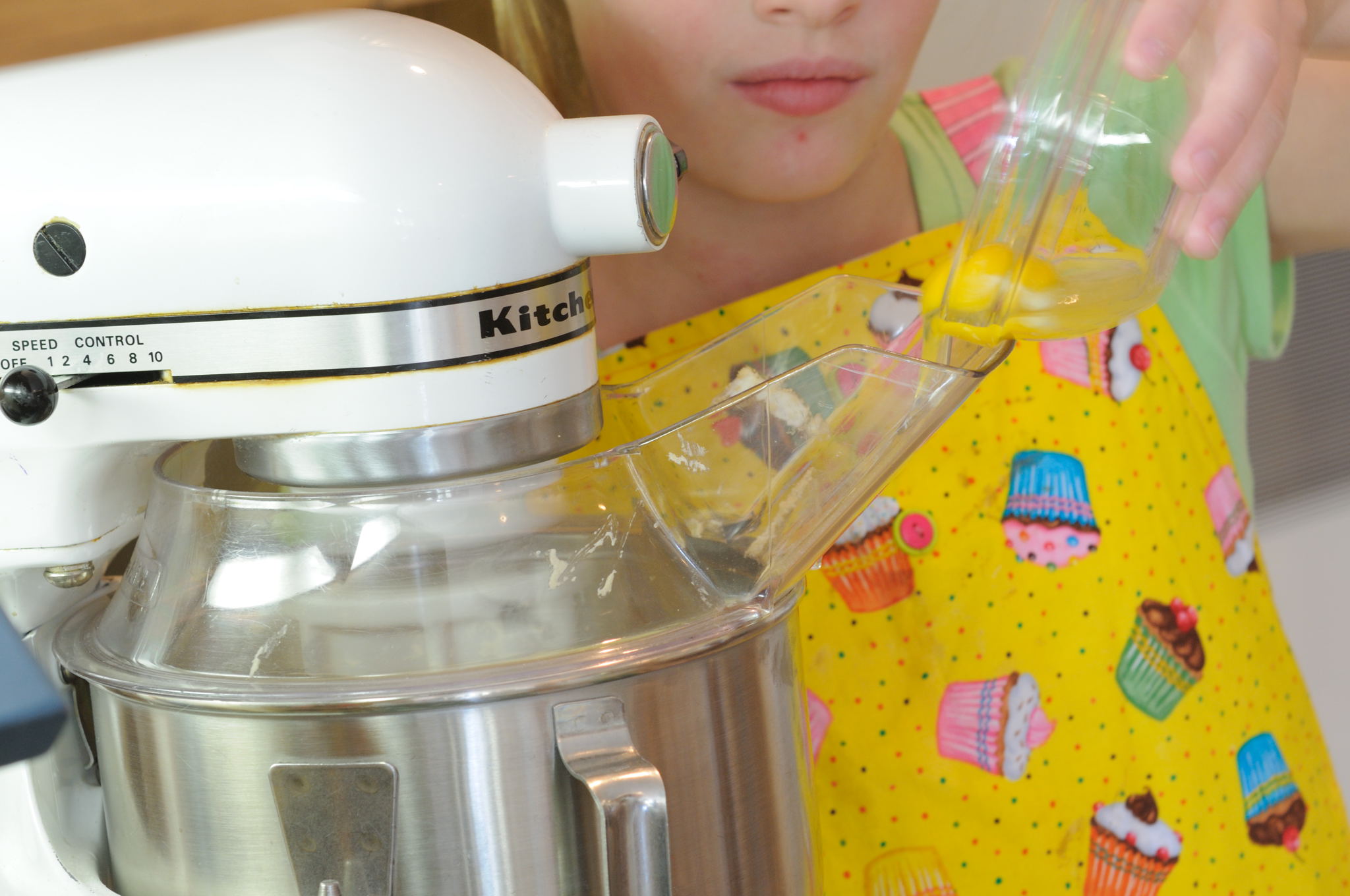 So, she came over last night and we made a cupcake cake, using the Wilton giant cupcake pan (which is available at many stores as well as online — I got mine with a 50% off coupon from JoAnn's). I showed her just a few little things and she did the rest all by herself. Didn't she do a great job? (And btw, if you happen to use this pan, you need to bake the bottom of the cake separately from the top — it doesn't take as long to bake and the top will be overdone if you do them together as the pan suggests.)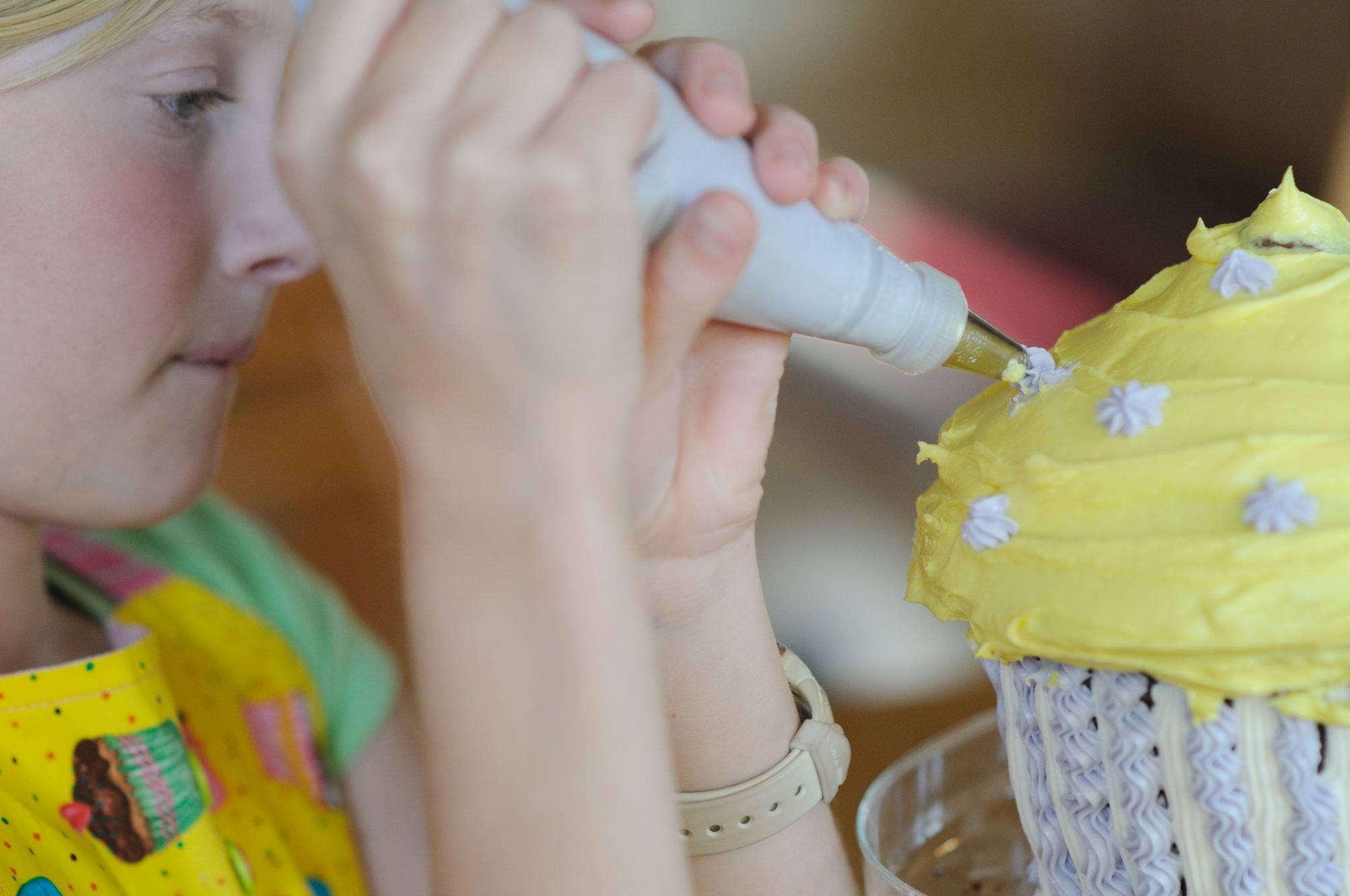 I hope you're all having a wonderful weekend. I got home from my trip a day late (thank you midwest thunderstorms!) so I'll be back when I'm caught up!
XOXO,
Anna