Thanks for all your wonderful comments, prayers and wishes for BigDaddy. He gets a little stronger everyday, and in classic recovery mode, he has up days and down days. Mostly up though, and I'm amazed at his strength. As long as we have two steps forward to each one backward, we'll eventually get there. Patience is a virtue!
In the meantime, as I said in my last post, there's been hospital knitting. Just a few days before all the excitement, I purchased some Halloween yarn from Simply Socks Yarn Company. It's funny, at the time, I was worried that I wouldn't get the socks done in time for this Halloween.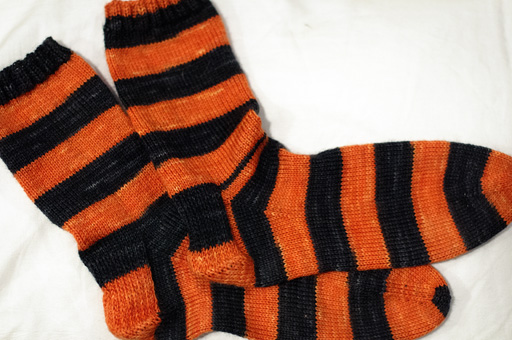 I had envisioned taking some fun pictures outdoors in all the fall leaves, but a) there's no time to be outside right now and, b) it's ugly, ugly, ugly weather out there this week. (Sending big hugs to everyone in the path of Sandy, btw.)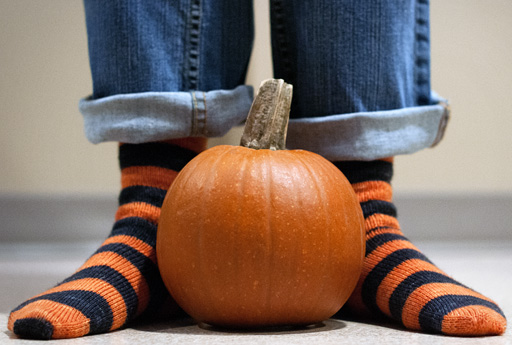 So, I took a few pumpkins to BigDaddy and we had a little hospital room photo fun.
I used my favorite Ann Norling pattern and followed the sock tips that I wrote up in this post.
I know it's kind of weird to take your sock photos in a hospital room.  But hey — I think it was meant to be.  Did you know hospital rooms have automatic sock dryers???
I was thinking they might be a good addition to my laundry room. ;-P
Happy Halloween Everyone!
XOXO,
Anna