Oh well, once again, it's the first Thursday of the month so that means it's time for another recipe box swap.
Our hostess, Randi, at I Have to Say, has chosen Fun Foods as our theme this month. In my book,
Fun = Easy.
For fun and easy, I have one Go To snack … but wait, how many of you remember THIS commercial? (And while we're sidetracked here, can someone please tell me how to embed a video into a wordpress blog? I've done it before, but I can't seem to make it work. ???)
I've always loved that commercial.  It's one of my favorites — that's one of the few old commercials I can actually remember (and now, through the magic of YouTube, I can re-live my childhood commercial experience — woohoo!)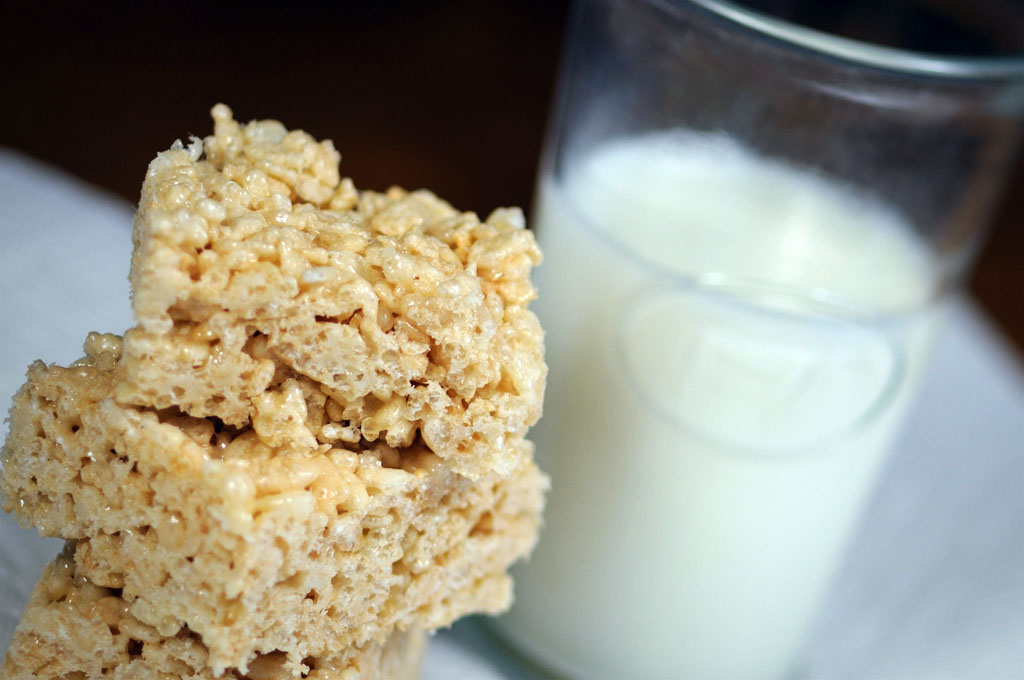 Rice Krispy Treats are one of my very favorite FUN foods.  Kellog's Cereal company feels the same way, because if you go to their website, you'll find lots of fun things to do with Rice Krispy treats.  (And, apparently Judy and I think alike too, because she has posted a recipe for Scotcharoos — Rice Krispy Treats on steriods.)
And, because the hardest part about making Rice Krispy Treats is throwing flour all over yourself, I wanted to show you another of my favorite fun foods that you've probably already seen.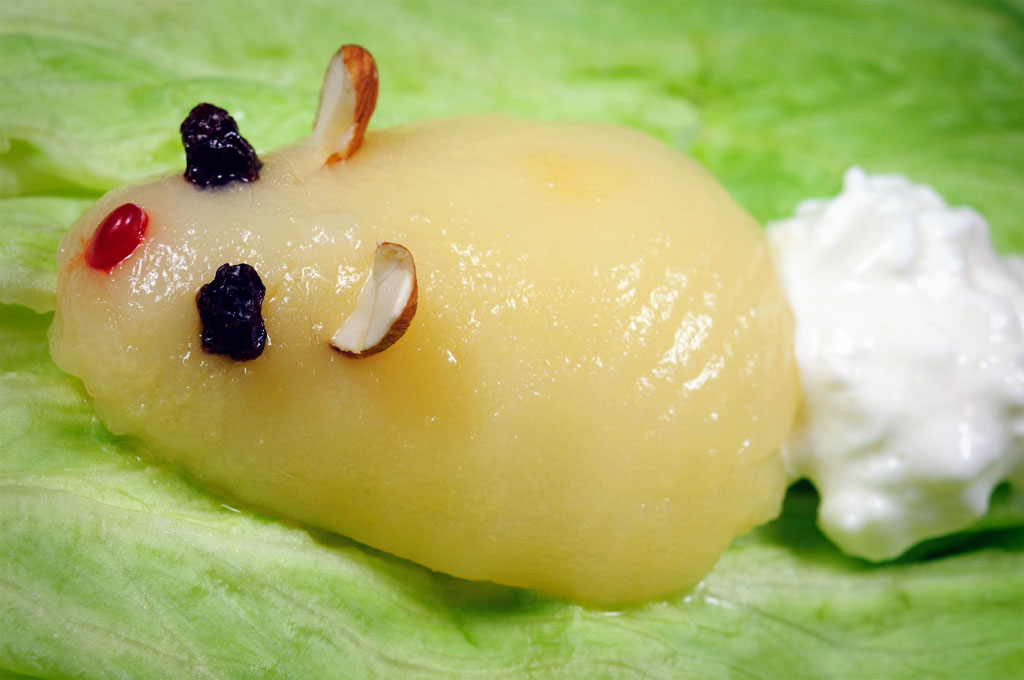 The Pear Bunny Salad.  MeMum used to make this little salad for us all the time when we were little.  It's so simple to make.  Put a pear half on a piece of lettuce.  Add a cottage cheese tail, raisin eyes, almond slice ears, and a red hot nose.  The cottage cheese and pear are a perfect compliment and one bite sends me instantly back to my childhood.
So.  A little weekend sewing coming up.  I hope you have some fun plans too — and if not, make some Rice Krispy Treats and turn it into a fun weekend!
XOXO,
Anna