I'm writing to express my condolences at the disappearance of your mate. I know it's been a stressful six weeks while we tried to figure out where she's been. I really, really wanted to blame the dryer — as you know, he's a repeat offender. He's innocent in this case though, because I would never throw you, or any of your handknit relatives, into his neighborhood.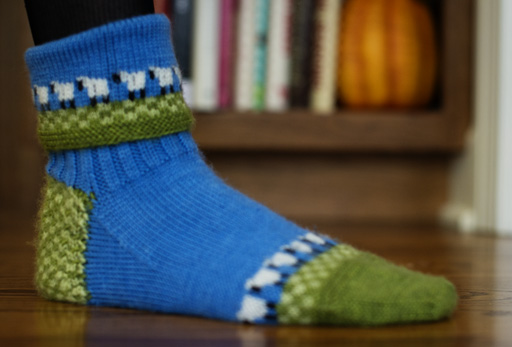 I know you've been lonely. It's been such a mystery. And then, last weekend, Neapolitan sock lost his mate too and that started me thinking. Who could be abducting your mates? Do we have a sock thief among us???? Sadly, it hit me — I think I may be the culprit. It occurred to me that when I go to the gym at work and change my clothes in the stalls (as all of us ladies do), those stupid electronic eyes make the toilets flush constantly due to all the movement. In an effort to conserve water, I started draping a sock over the electronic eye while I was changing.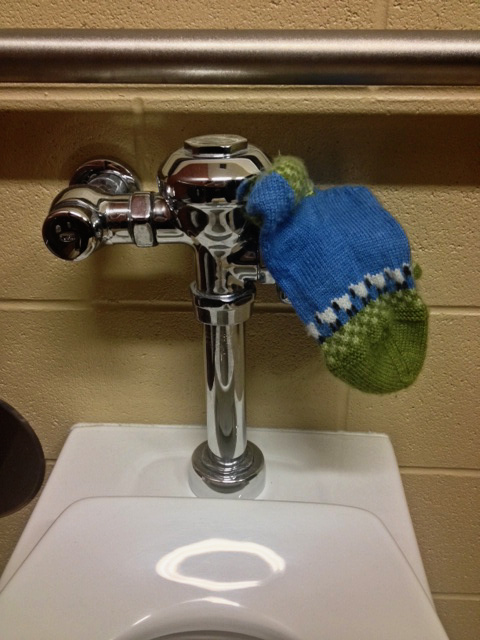 Apparently, that's not a good idea for a woman of my age and memory. I suspect I've left your mates hanging there — probably to be thrown away by some cleaning person with no appreciation for hand knits. You can't imagine the shock and horror when I discovered that I am to blame. I hope you can find it in yourself to forgive me — I know it wasn't the brightest of ideas.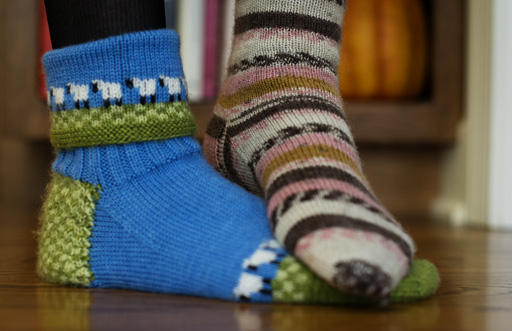 In the meantime, perhaps you would like to consider pairing up with Neapolitan Sock? He's been awfully lonely too. You guys don't really match, but hey — it's the 21st century and these days, anything goes!
XOXO,
Anna
P.S.  Perhaps it would cheer you up a bit to see that the thimbles have a new blog header???