I hope you managed to get everything done and that you're able to take time and enjoy family and friends.  And if you're one of those who's up all night on Christmas Eve putting the last stitches on that special gift, I'll be thinking of you — I'm not in that boat this year, but I have been in past years and those are some fun memories.
I was hoping to show you a picture of bolts of Liberty fabric under the Christmas tree — as proof what a good girl I've been this year.  Apparently I haven't been THAT good LOL.  A few bolts of Liberty fabric were supposed to be delivered this week but DHL dropped the ball.  Their excuse was that they forgot to load it on the truck.  Sheesh.  I'm glad Santa never used that excuse when I was a little girl!  Instead, here's a picture of some fake little bolts under some fake Christmas trees with a fake deer keeping them safe.  Pretend they're the real thing — they will be in a few days.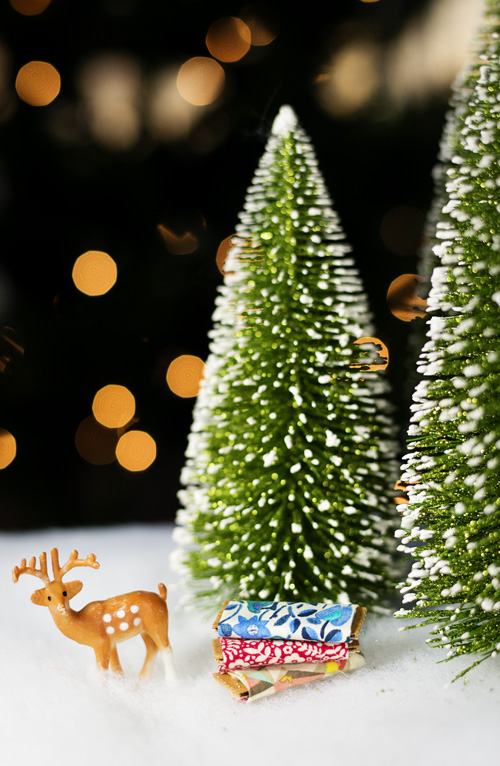 Anyway, save your Christmas money boys and girls because the Liberty will be coming to the Thimbleanna shop in the new year.  There will be a giveaway and always low prices.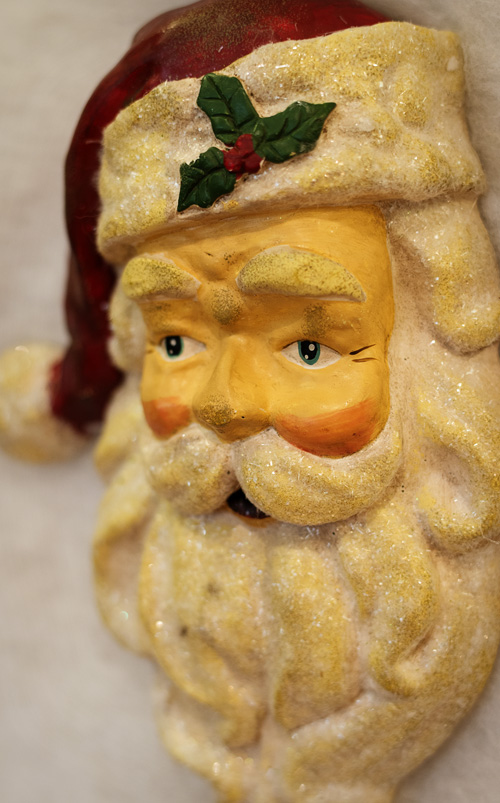 Until then, I hope Santa is good to you and I hope you have a Very Merry Christmas!
XOXO,
Anna