Hey – that was some serious fun — reading about all of YOUR recipe addictions.  It seems that MeMum isn't alone in her little clipping obsession.  Thanks for all of the fun organizing ideas too.  You probably haven't seen the last of those recipes.  ;-)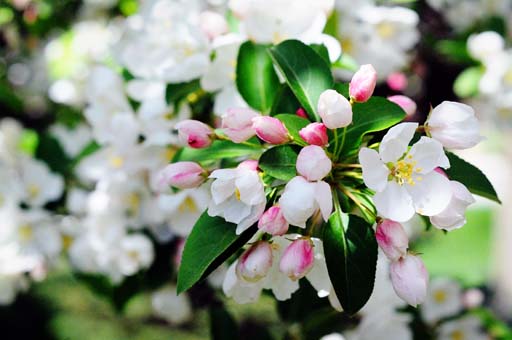 These are some pictures of the flowering crabapple in our backyard.  Isn't she gorgeous?  I love this time of year when we get a pretty, but very brief burst of color from this tree.  I know she's a she, because she smells like a girl.  I had our patio doors open tonight and the room smelled like it was full of fragrant flowers.  Yum!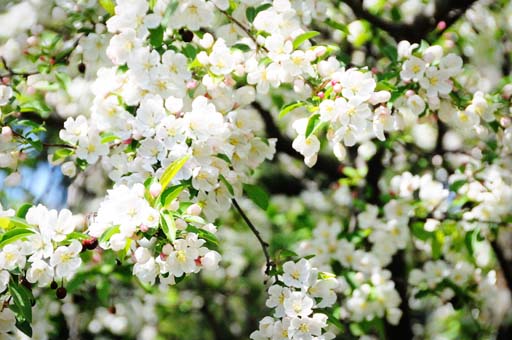 We used to have a crabapple that had hot pink blooms in our front yard, but it was planted in the middle of an ivy bed and one spring, shortly after it bloomed, it died. Turns out, a nasty little rabbit hid in the ivy and ate a ring around the bark at the base of the tree and killed it. We keep the base of our pretty white tree in the backyard clear so that there will be NO hiding, bark eating bunnies.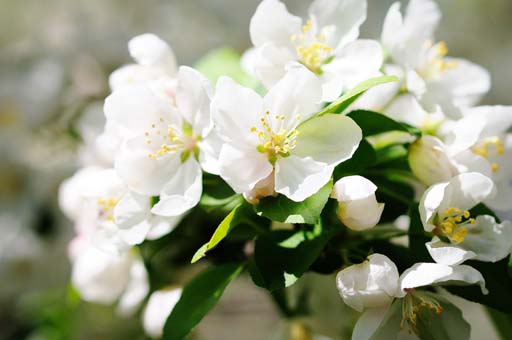 Still on the subject of flowers, I made this little pair of flowered slippers this week. The pattern is Foot Prints by Timber Lane Press.  The caterpillars met with an untimely demise shortly after Christmas and my tootsies have been cold since then.  I'm a big slipper wearer — both for warm feet and to prolong the life of my handknit socks.
Only problem is, these little sweeties are just a bit too snug.  (Dang it BrigetteNoBlog (you need to post, hint hint) — you should have saved that snarky big feet comment that you left on one of my old sock posts for this special occasion!)  They only took a few hours to make, so hopefully I'll have their replacements done in no time.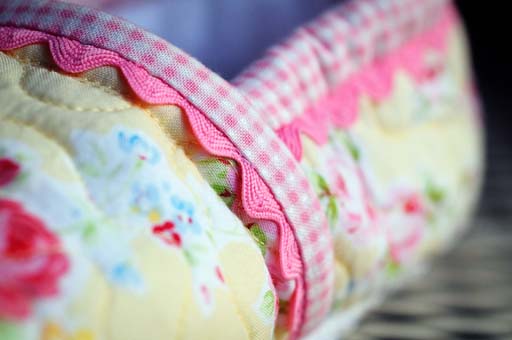 And one last thing.  I saw these cute little dollar bill shirts on How About Orange.  I've entertained myself during BOOOORING telecons this week by wowing the guys at work with little shirts.  They're really fun and easy to make.  I googled dollar bill origami and this project was by far my favorite!
So, that's it for tonight.  Have a wonderful weekend — see you again in a few days!
XOXO,
Anna