1. Yipee! We have a finish over here! FinallyAGirl's little spring bunny dress is all smocked and done. It would have been nice to have finished it by Easter, but we had a little unplanned hospital time with TheManoftheHouse, so there were other priorities. It's all good though — little bunnies are just as happy in the spring and summer as they are at Easter!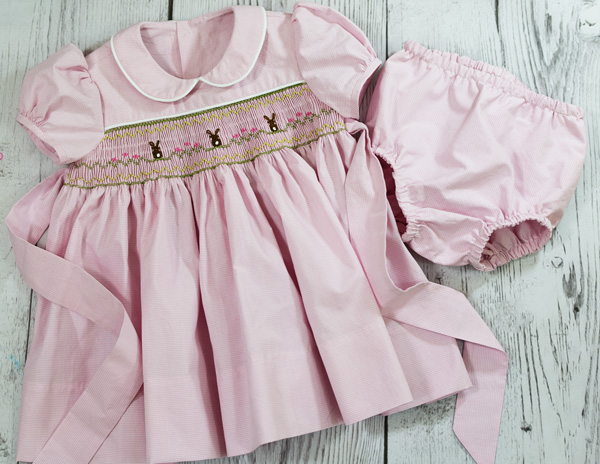 I purchased my patterns online at The Children's Corner Store. The dress pattern is Lee and the pattern for the smocking is Baby Bunnies. There are kits available, but I had my own fabric — the pink 1/64″ pima cotton microcheck that is available in my little etsy shop. I love this teeny little check — it's so sweet and it was a dream to smock.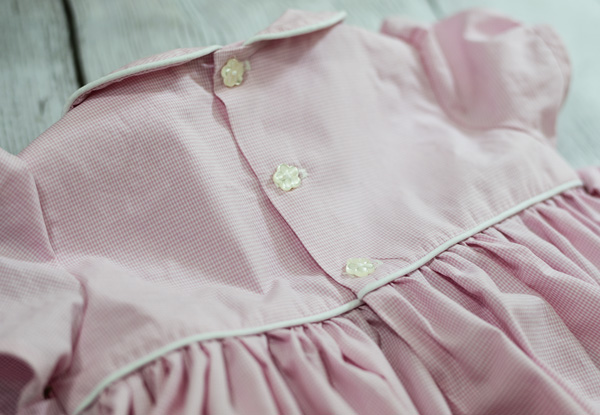 I put my favorite little flower buttons on the back and added white piping where I could. I really wanted to add piping on the sleeve cuffs, but I wasn't sure those little bias strips of fabric would be very happy with a straight-cut piping putting a crimp on their stretchy style. There's a deep hem in this dress — maybe with any luck, FinallyAGirl will be able to wear it next Easter. Or, maybe, with even better luck, she'll wear it out this summer and I can make another dress! ;-D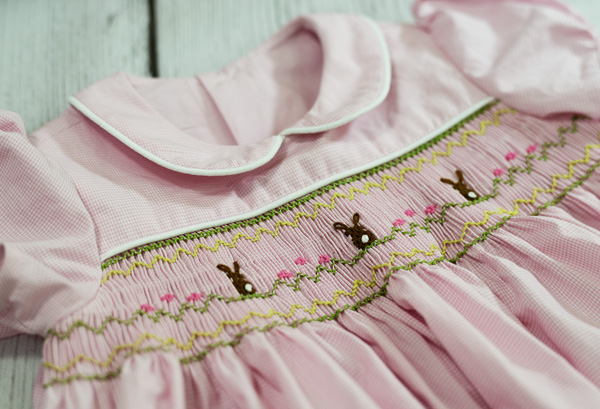 2. I updated my blog header. Yipee Again!!!
3. I was surfing around Ted Talks the other day and ran across this interesting talk by the author of "Still Alice".   "What You Can Do To Prevent Alzheimer's".  My first reaction was to go learn how to knit.  But I already know how to do that, so, I need to find some new skills to learn.  Every. Day.
Here's to smooth sailing into the weekend!
XOXO,
Anna