Brace Yourselves.
The Ten-Year Sweater is DONE.
DONE … DONE … DONE!!! YIPEE!!!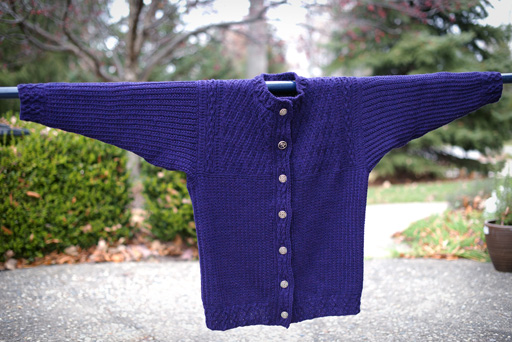 You may have guessed, it's not really called the Ten-Year Sweater. It's the Celtic Cardigan by Oat Couture. I don't have a clue why it took me so long to get it finished. I started and stopped knitting it at least 3 times over the last 10 years or so. Pitiful.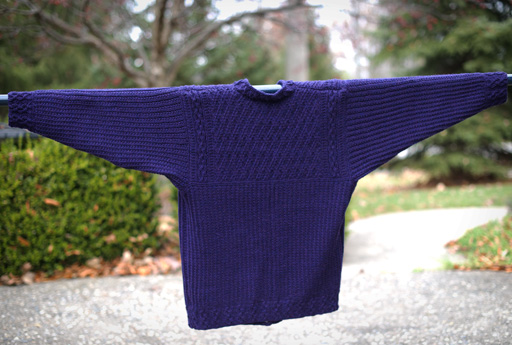 It's so nice not to have this UFO hanging over my head anymore.   The yarn is Cascade 220 and for some reason it looks really purple in these pictures.  When I bought the yarn, I thought I was buying navy blue.  It's definitely redder than navy blue, but it's not as purple as these pictures make it look.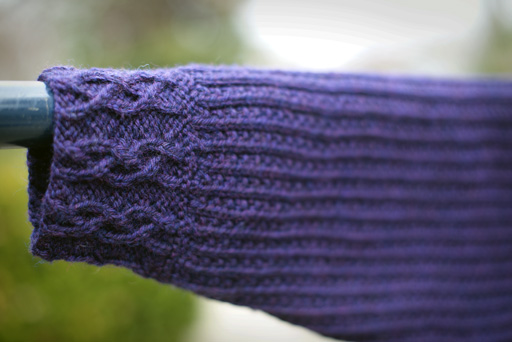 When I was almost to the point of binding off the back, near the neck, I found a humility stitch (you know, like the humility blocks on Amish quilts).  It's a purl stitch right in the middle of a column of knit stitches.  And it's smack dab in the middle of my back.  Grrrr.  If only I'd discovered it before I started that complicated yoke, rather than when I was almost finished with it.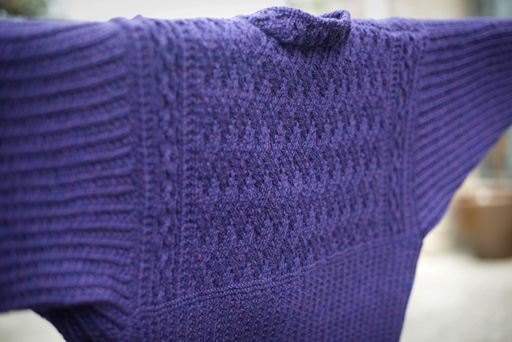 Normally, I would have just dropped stitches all the way down the column and fixed the stitch, but the yoke is all woven and  there was no way I could even figure out which column needed to be dropped.  And there was REALLY no way I was going to rip that whole yoke out.  Luckily, with a dark yarn, the mistake is well hidden.  Here, I'll point it out for you.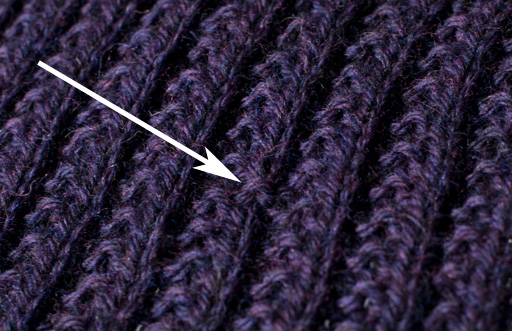 It's pretty obvious there, but not so much in the middle of my back.  If I run into you with my sweater on, just pretend that you don't see it.  'Cause we're friends, right?
Oh, and hey, did you notice my cute little sheepie button on the front?  I had to throw that in with the other buttons.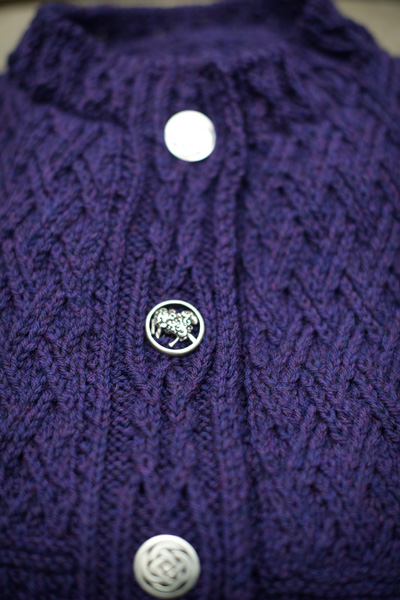 Anyway, I'm feeling reeeeallly lucky. My Lopapeysa sweater was a good fit, and now, this cardigan is just right too. It's loose and roomy, just like I like my cardigans. I wore it all day today and it's really comfortable.  I should probably start another sweater while I'm on a fitting streak.  But first, there's that little holiday looming.
Are you making any fun gifts???
XOXO,
Anna