I took a little trippy-trip a week ago and I haven't had time to even post about it! It's a sad state of affairs here in ThimbleannaLand.
TheFirstChild had a conference in Seattle and he invited me along to play during the day with SweetiePie (AND FinallyAGirl!) We had lots of fun, in spite of rain every day. It is Seattle, after all.  ;-)
We did some of the touristy stuff. We visited Pike Place Market first.  I love markets, but it's sort of sad to visit them on a trip — I really wanted a kitchen so I could take some of the beautiful flowers, vegetables, and amazing fish home.  (Not that I have a clue how to cook fresh fish or seafood, but it sounded good!). We also visited the first Starbucks (we had to) and found the famous gum wall (I was amazed at the variety in color of the gum!)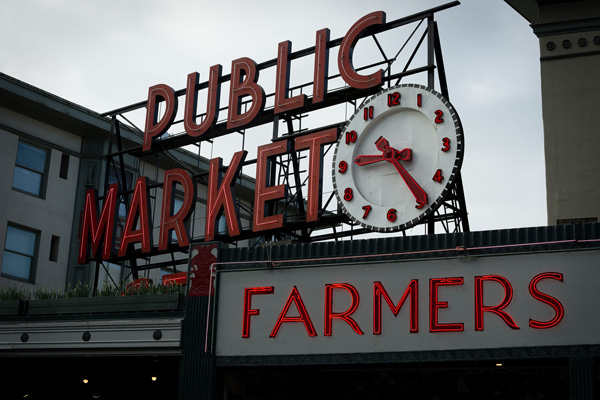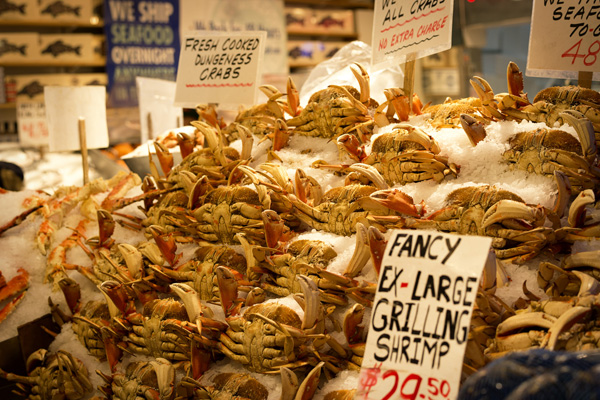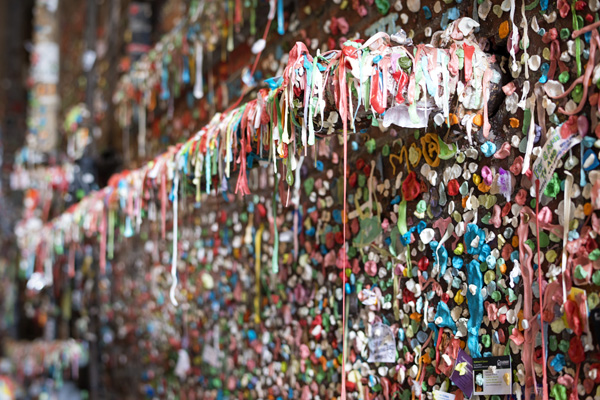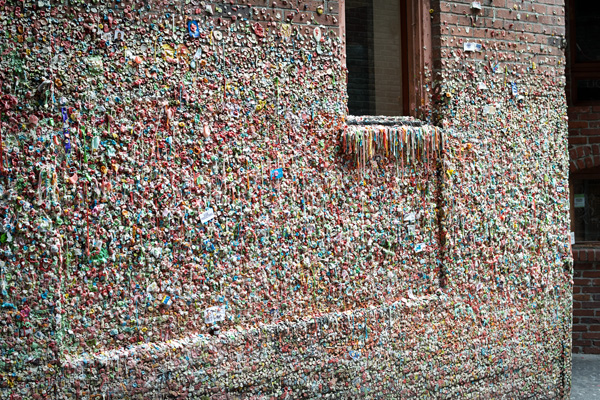 I think my very favorite part of the trip was the visit to the Chihuly exhibit.  My oh My.  So much beautiful glass in one place.  I was only sorry that MeMum wasn't there with us — she's always loved beautiful glass and Chihuly is in a world of his own.  I LOVED the boat full of "balls".  The colors were so gorgeous.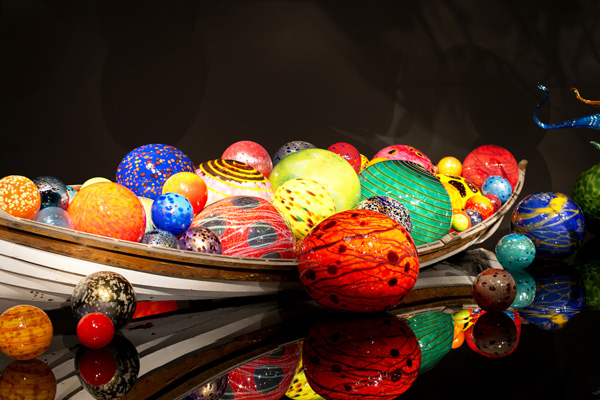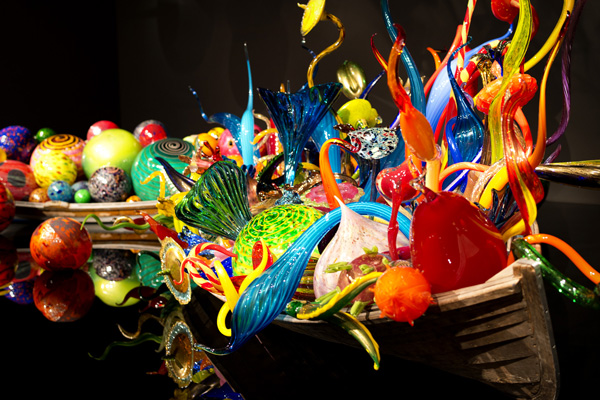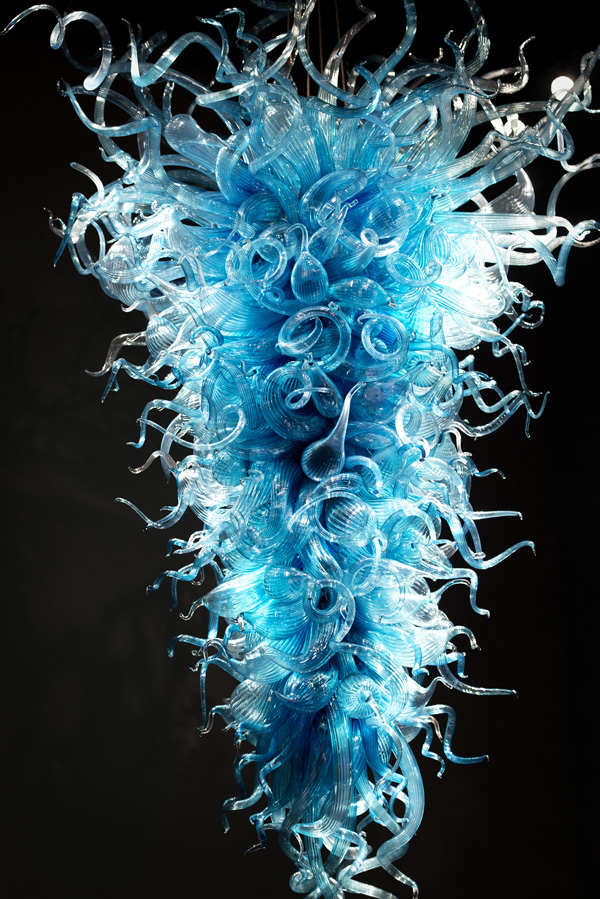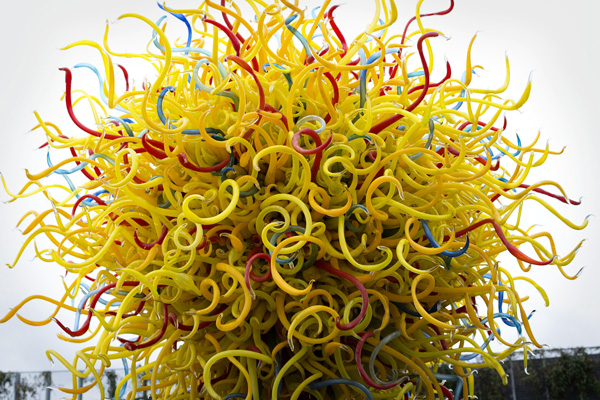 After Chihuly, we mostly just shopped and played around for the rest of the trip.  We visited several neighborhood shopping areas (saw the Troll Under the Bridge in Fremont) — our favorite was the Queen Anne area where we found some fun baby gift shops.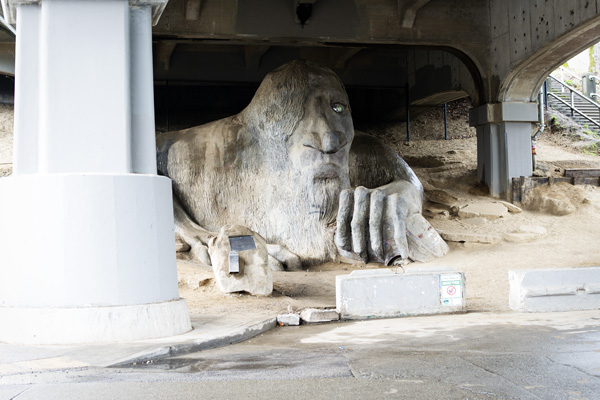 TheFirstChild was able to join us on our last afternoon, and luckily we had a short break in the rain.  We went to Kerry Park where we wasted spent a few hours hoping the clouds would clear so we could see Mt. Rainier.  We got a teeny tiny peek of the snow covered western edge of the mountain, toward the top.  (How's that for a description — a fancy way of saying we saw a little spot that could have easily been confused with a cloud.  Thank goodness for pictures on the internet that told us where to look!)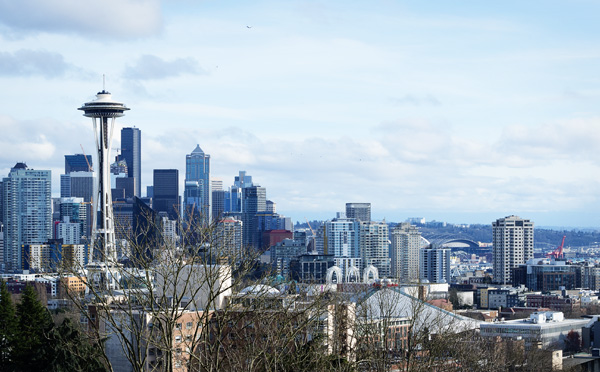 Anyway, it was great fun to get away, even if it was a short trip. The best part was all the snuggle time with FinallyAGirl and spending time with TheFirstChild and SweetiePie. Those moments are few and far between and time is fleeting, so they're very much cherished.
Hope you're having a good week!
XOXO,
Anna
Save