(…formerly known as Friday Five on Saturday LOL)
1. I've been on a little break — DidYaMissMe???? We took a quick little winter trip with some friends and TheFirstChild and SweetiePie to Park City, Utah. You know how I love the snow and we certainly weren't disappointed — it. snowed. every. day.  I was in Heaven — it was Beautiful!!!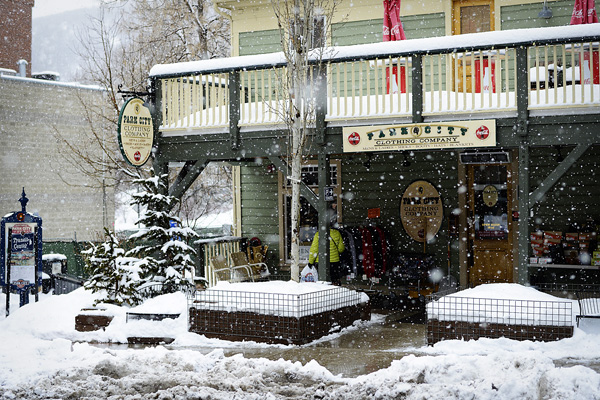 It was an almost perfect trip — I really need to learn how to ski. Headline: "Old Woman Learns How to Ski!".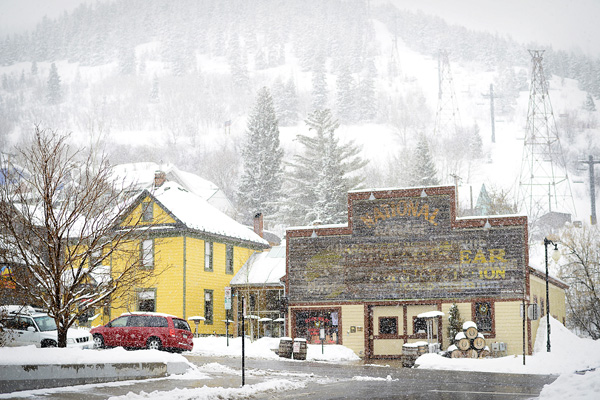 The girls pretty much summed up how I felt while we were there.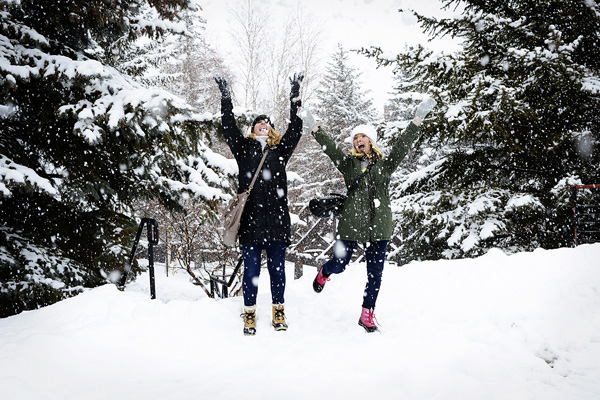 2. Since we were with friends I didn't take any time to go to the usual places that I love. With one exception — I did a quick drive-by to The Wool Cabin to visit with Bonnie. Bonnie is such a sweetheart and we always have much-too-quick visits, but they're fun. Bonnie has been knitting Little Cotton Rabbit's fun bunnies and foxes with reckless abandon so I wanted to get a few tips from her and buy some yarn for some bunnies of my own. And look! Bonnie surprised me with a little lamb that she'd recently knit. Isn't she adorable? I call her Lambie Pie and I LOVE her. Thanks Bonnie!!!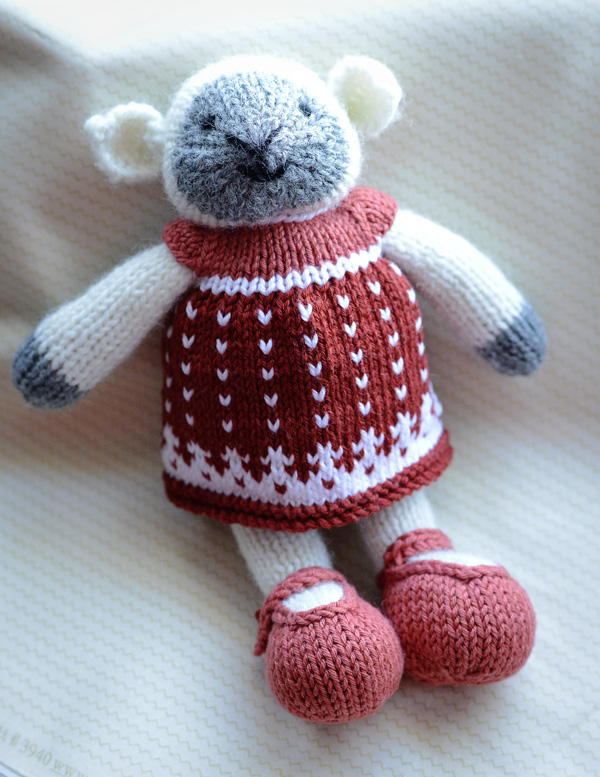 3. Speaking of lambs/sheep, I forgot to show you the adorable slippers that MyDadLovesMeBestSister gave me for Christmas. Aren't they perfect? I wear them all the time!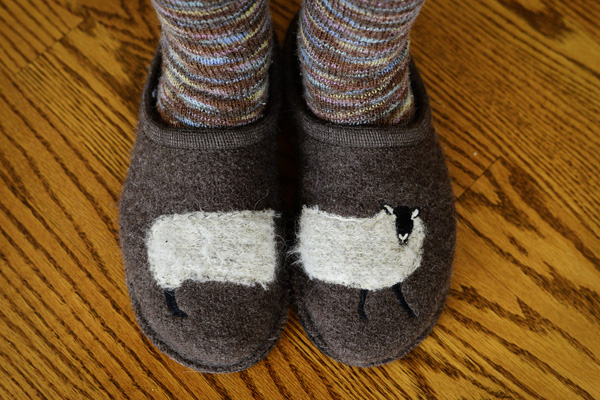 4. Speaking of footwear (how do you like these segues? haha) — while we were in Utah, SweetiePie and I found some wild shoes. The colors are so bold, we just couldn't resist. You'll be able to see us coming from a mile away!
5. Now, back to reality. A dirty house and laundry. And the unfinished Tumbler quilt which is now to the quilting stage. Can't say I'm enjoying zig-zagging my way down those tumblers, but it's slowly getting done. Hopefully there will be a finish soon.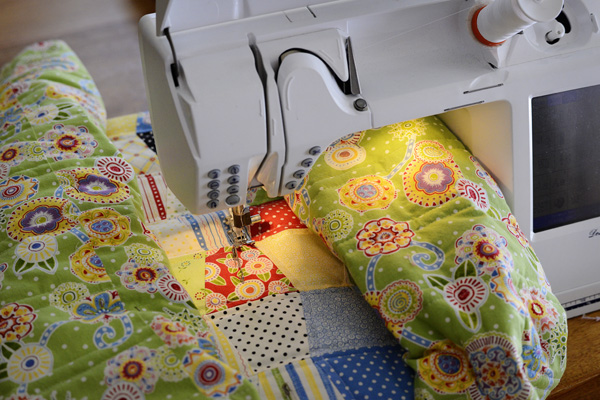 And that's it. Another few weeks blitzed by — it never fails to amaze me. Hope you're having a great weekend!
XOXO,
Anna