I was so excited when the nice people at Sew and So asked me to review the new book by Sarah Peel.  The book is Making Luna Lapin and it's the very sweet story of a little rabbit named Luna who is quiet, kind, and more than anything, loves to sew.  A rabbit who loves to sew?  How could I say no?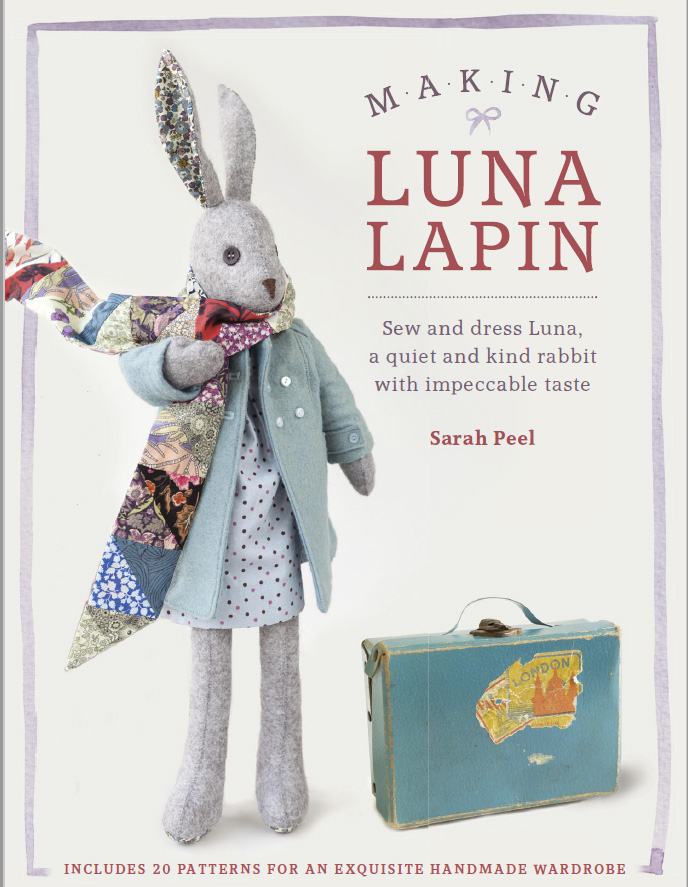 Sara starts the book by telling you the Story of Luna Lapin.  Then you go on a few adventures with her … the story of the lost scarf, the story of the Christmas wish, and the story of the birthday bash.  The stories are all very sweet and fun to read.  And then … best of all … Sarah has included patterns for you to make your very own Luna along with 20 accessories to dress Luna and her brother Alfie.
As reviewers of the book, we were invited to make as little, or as much from the book that we wanted.  I wanted to make it all!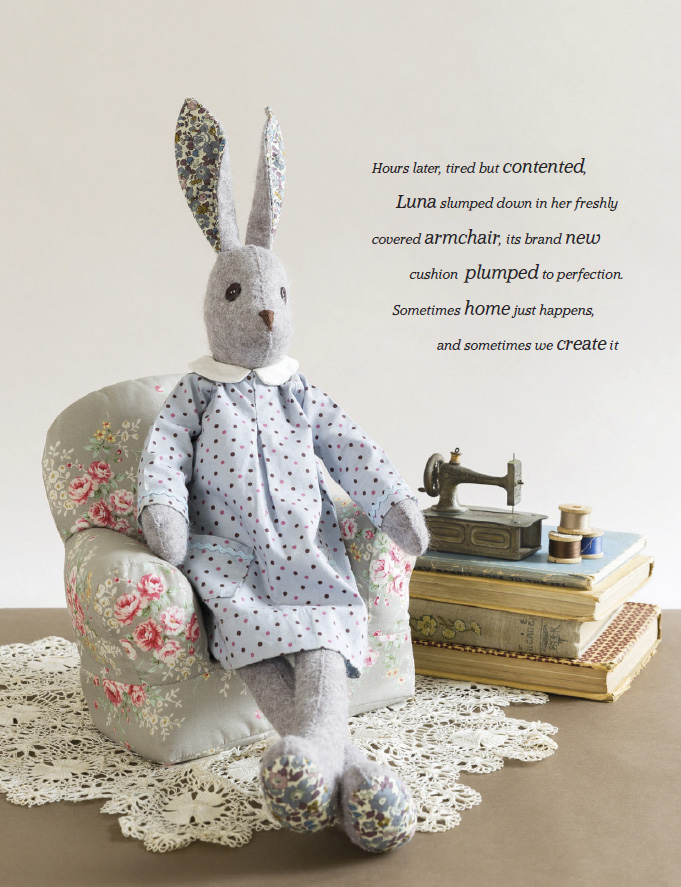 I really wanted to make the super cute chair that Luna is sitting in, in the picture above, but I decided to make an actual Luna bunny and a few of her favorite clothes.  I mean, wait.  I spent my lunch hours hand sewing Luna and then she made her own clothes.  Because, you know … she loves to sew.  (My poor little Luna is looking  a little cross-eyed — I need to re-position those eyes so they're not set so closely!)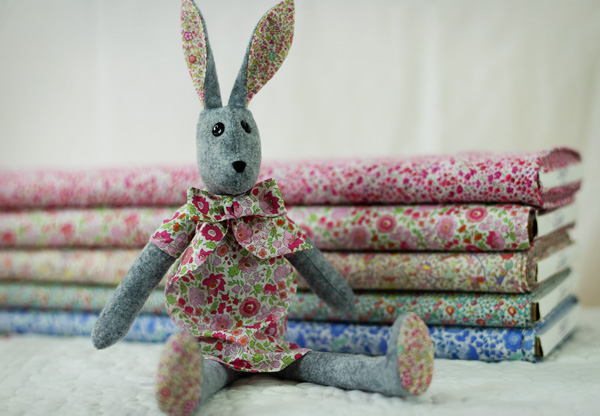 Naturally, Luna LOVES Liberty fabric, so after I lined her ears and feet with Liberty, she made herself a dress, following the instructions in the book.  The instructions are clear and very well illustrated (I did have Luna had a little bit of trouble understanding the bow instructions, but she worked it out.)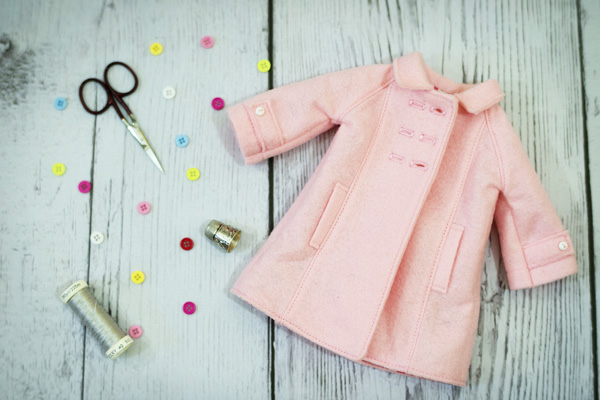 And THEN.  Then, Luna made this A.dorable little pink coat.  That coat KILLS me!  I LOVE it so much — I want a pink Pea Coat in my jumbo size!  (Maybe Luna would make me one!)  I also want one for my sweet little FinallyAGirl so she and Luna and I can be triplets.  (I think you know who is going to be the new owner of Sweet Luna, don't you???)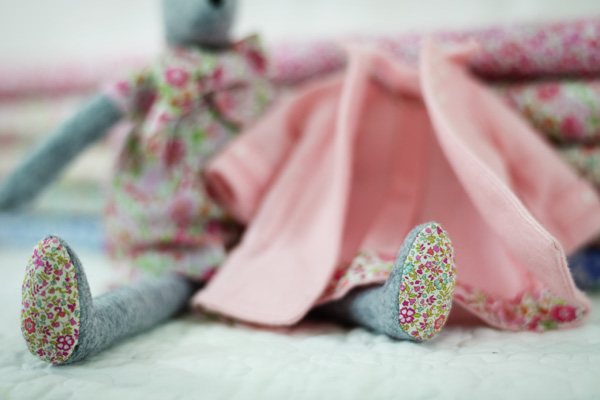 Anyway, I Luna really wanted to make more of the accessories too — there are the cutest little boots and shoes in the book, but after lining her feet with beautiful Liberty fabric, I Luna just couldn't see covering those pads up.  Oh well … maybe for a cousin who doesn't have such pretty feet.  ;-D
Thank you so much to Sew and So for inviting me to participate in this blog hop.  If you're interested in the book, you can see a trailer with more sneak peeks by clicking on the little book icon here:
You can also read more reviews of the book and see more of the fun projects (like those cute shoes!) from the book by visiting the following blogs in the blog hop schedule:
Monday 31st October – SewandSo
Tuesday 1st November – Meet Sarah Peel
Wednesday 2nd November – Sew of Course
Thursday 3rd November – Melanie Sews and Other Stuff
Friday 4th November – Poppy in Stitches
Monday 7th November – Carina Crafts
Tuesday 8th November – Bendigolioness
Wednesday 9th November – Bit of Tea and Honey
Thursday 10th  November – ME!
And then, after all that reading and previewing, you can buy the book HERE. (Currently, the link is for an e-book, and the link for the hardcover should be up soon. But still, $15 for the e-book is a great deal for all those cute little patterns. I'd buy it just for that little Pink Pea Coat!!!)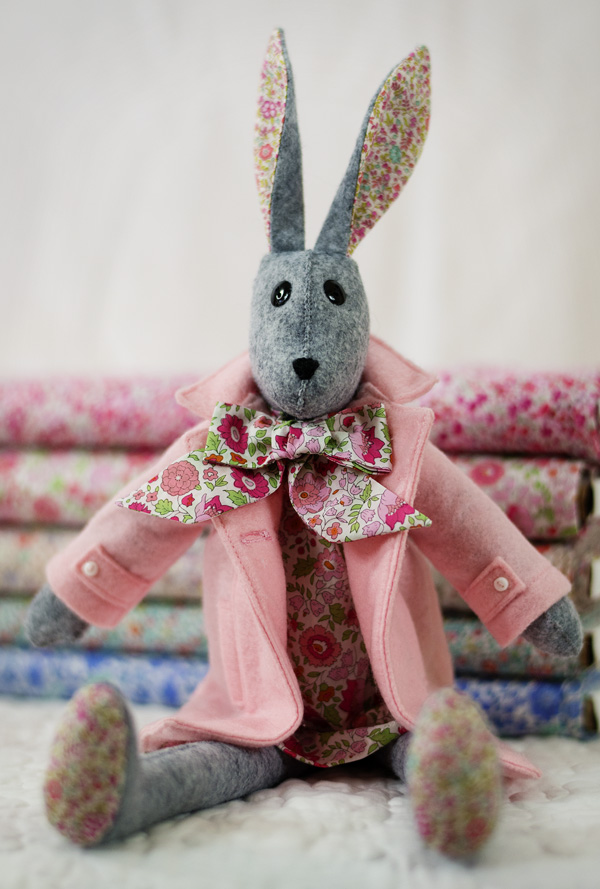 XOXO,
Anna
Save
Save
Save