TheManoftheHouse had been away for most of the week, but when he came home tonight, the first thing I did was ask him to draw a winning name for Red Bunny! He gladly obliged, wiped a tear from his eye (we'll miss little Red Bunny), and stuck his hand in the bowl to draw a winner: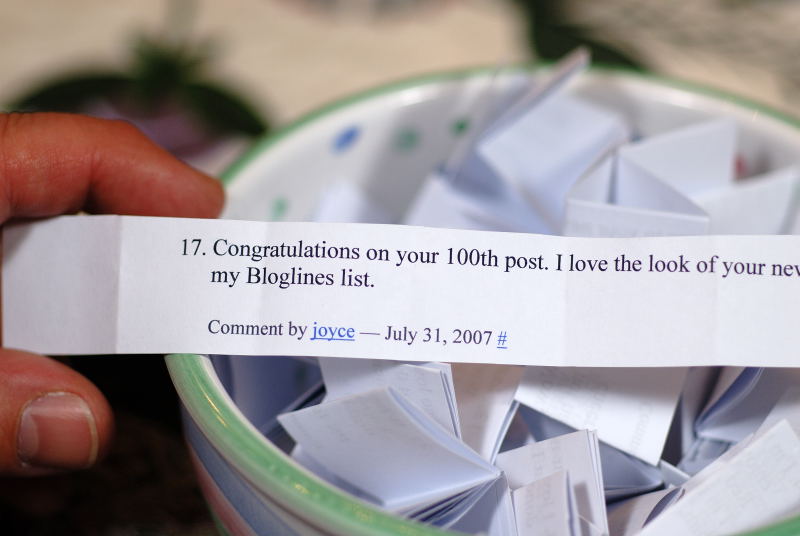 Joyce, Come On Down! Red Bunny is so excited — he'll be winging his way to Canada. Lucky for him it's August and he won't need his sweater just yet. When we send our little ones out into the world we tell them not to forget where they came from, so I slapped a little tag on Red Bunny's bottom to help him remember.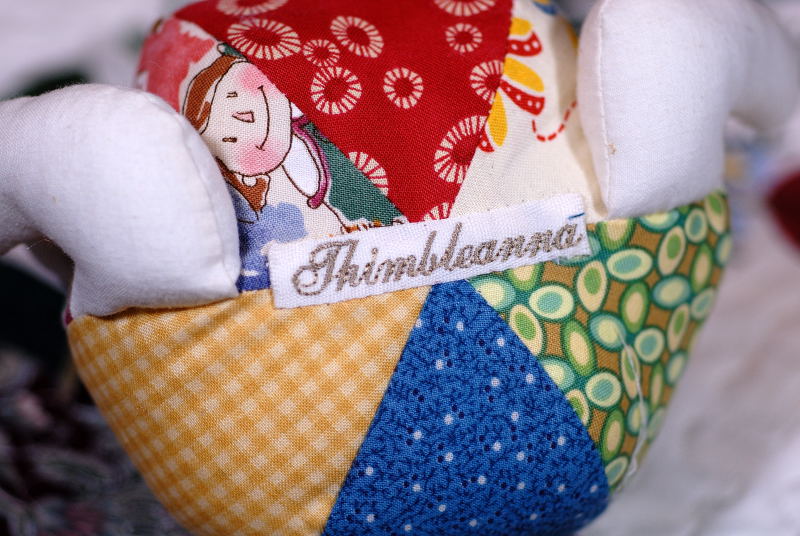 Then, I gave him a big hug and now he's all packed up and waiting to be mailed this week. He looks a little worried, but he'll be just fine. Especially when he gets a peek at all those lovely quilts that Joyce has been working on.
So, Joyce, click on that "email me" link over there to the right and send me your address. And for all the rest of you, thank you very much for all of your wonderful comments! They were very much appreciated. And, I'm sure there will be more bunny opportunities in the future! ;-)
Hope your weekend is fabulous!
XOXO,
Anna