I guess I can't avoid the Big C anymore.  We're well into December by now.  Here is the official start of Christmas 2011 here in ThimbleannaLand:
I decided to make some little soldered pendants.  I found this cute Santa on Pinterest.  (Yay, I actually used something I found on Pinterest!)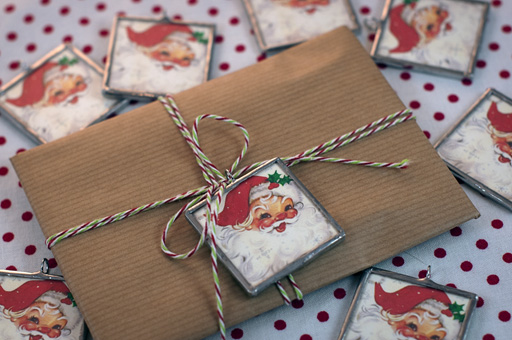 I thought they would make cute gift tie-ons and I love them with the divine twine.  I put Merry Christmas 2011 on the back of each little pendant.
But, just so you know, I'm dragging my feet here. I still have pumpkins on the kitchen table. Hopefully I'll get some decorating done here this weekend. Have a good one!
XOXO,
Anna