Oh dear, oh dear, oh dear.  It's November already.  Can you believe it??? I'm still firmly planted in July, so, I'm in denial.  I have a few projects that I want to make for the looming holiday, so I should probably get in gear.  It's hard though — I feel like I need to spend more time outside and enjoy the last little tidbits of fall.  I'm sure I'll get my chance shortly — the leaves are finally starting to come down and leaf blowing is a big job around here.  I'm really looking forward to it this year though — I guess because I'm inside most of the time, between work and hanging out with MeMum.
In the meantime, did you have a good Halloween?  Ours was very uneventful — sadly, I didn't even get any decorations out.  SweetiePie provided us with some entertainment though.  From all accounts, they've had a beautiful fall this year in Utah.  Here's our little cherub being attacked by a hoard of pumpkins LOL!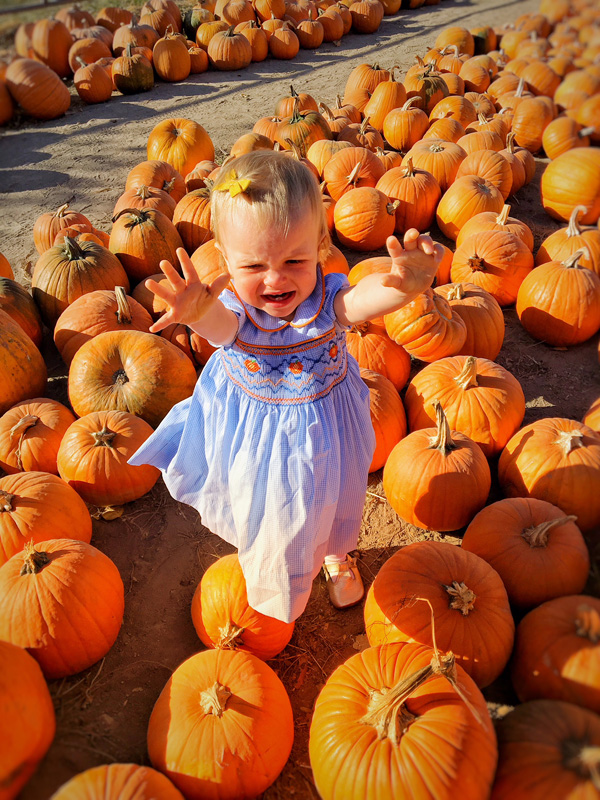 I mailed her a little Halloween package with a pumpkin smocked dress that I made a few weeks ago.  I loved seeing her wearing the dress — SweetiePie is so good to send us lots of pictures.  And here's FinallyAGirl in one of her several Halloween costumes — perfect for my love of sheepies, don't you think?  This is definitely my favorite-ever sheepie picture LOL.
I don't really have much else, but here are a few tidbits:
You probably know I love most things Ina Garten does.  Have you seen her little list of Magic Tricks?  And did you know Ina hates cilantro?  I'm so disappointed — I LOVE it!
It's too late for this year, but this quilt is a serious contender for next year — I love everything about it and I think it would be fun to make.
Have you seen Julie's latest pattern?  Oh. My. Oink. Gosh.  It's just Tooooo Cute!
And last but not least, there are lots of new fabrics in my etsy shop.  This picture shows just a few of them.  The section of what I call "basics" is growing too — there are several Dear Stella Little Heart prints, Riley Blake Ginghams, and Cori Dantini's little seed prints will be in the next few weeks.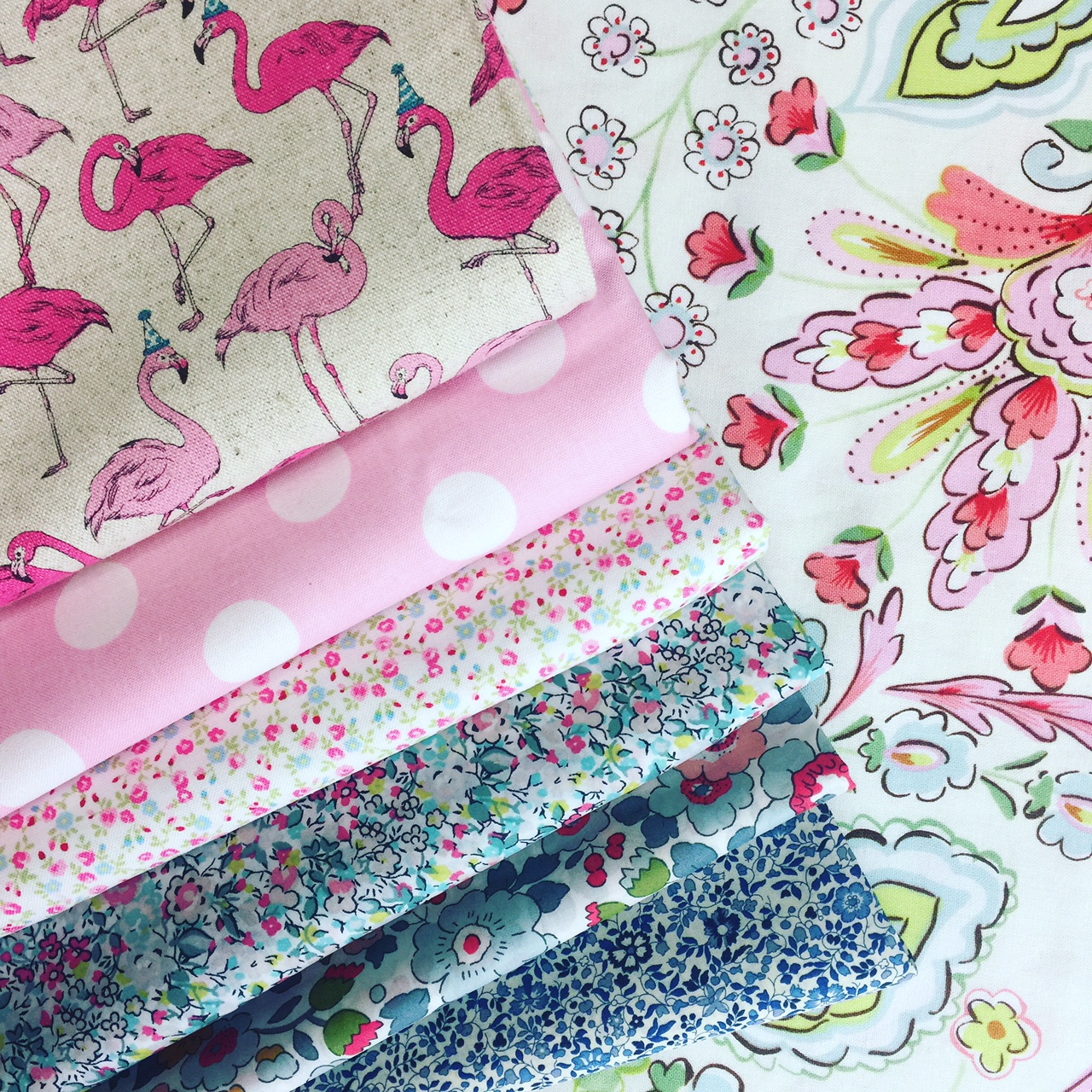 Also, Tilda's new Cottage Collection is here.  Fat quarter packs are listed, there's only 1 stocking kit left, and a few of the prints should be available in yardage in the next few weeks.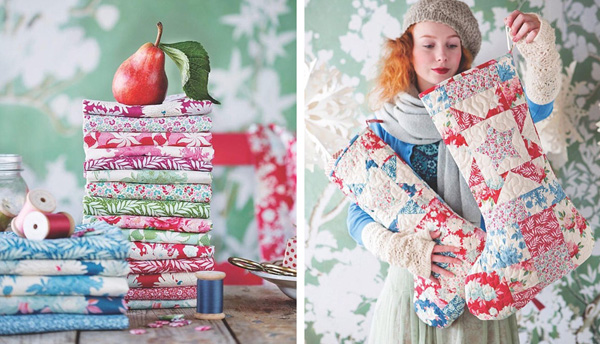 So, that's it from here. Off to pack a few orders and hop in bed….
XOXO,
Anna