Well, it's Friday again — Yipee! And I don't have five things for you — mostly because it's been so slow around here, there just aren't five things. There are barely three things!
We successfully made it through graduation season — the last of the little birds in our family will soon fly the coop and head off for college. We had a FULL weekend last weekend with parties and get-togethers and it was a lot of fun. I've been in a homebody funk the last few weeks and I wasn't very excited about all of the activities, but MyDadLovesMeBestSister did a beautiful job and it was all so worth it. Aside from graduation, we had a nice little family dinner, a birthday brunch for CuteNiece1 and the weekend ended with a big multi-graduate-country-club bash, complete with candy bar and photo booth. It was jam-packed with lots of people and everyone had a great time!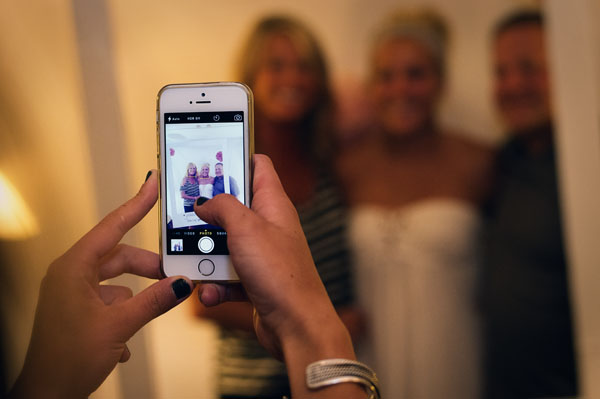 I also managed to get CuteNiece2's graduation quilt finished, just in the knick of time. Here it is, fresh out of the dryer, about an hour before I gave it to her.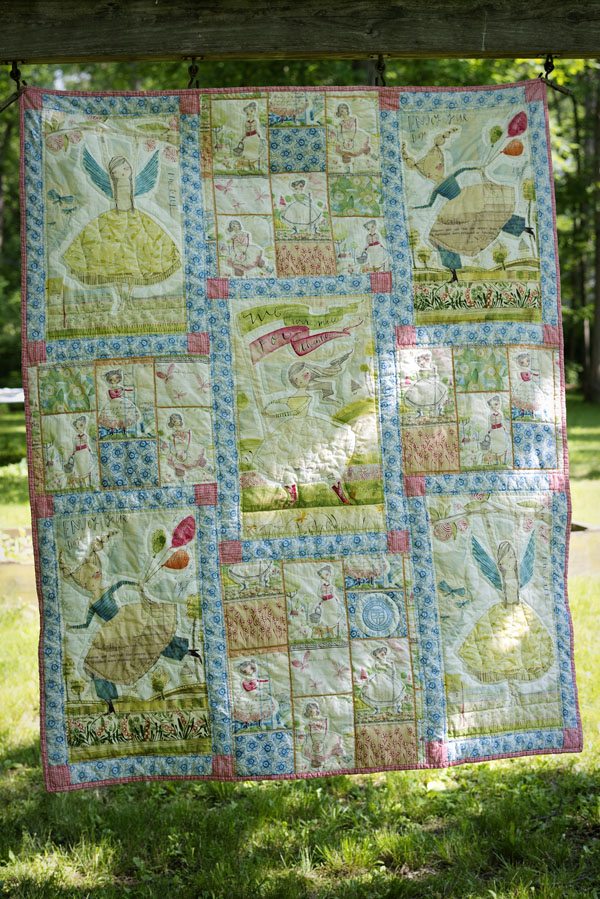 You've seen this quilt before. When I bought this fabric for my little shop a few years ago, it was always with the intention of making this quilt for my niece. She was definitely made for adventure, and now she'll be off on her own grand adventure. I do love those sweet little adventure girls.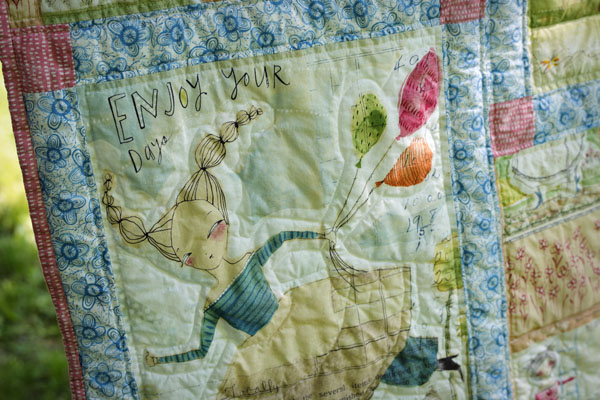 (Ooooh, and have you see the new adventure boys that will be coming out this summer? They're called The Adventurers and they're SO cute!!!)
Now that the party is over, I've just been trying to get caught up around here — everything's a mess. We've been busy trying to edge all the shrub/flower beds so that they can be mulched, but it's taking so long, that we'll have to re-weed the first few beds we edged. We're hoping to finish that little task this weekend. In the meantime, I just ooh and ahh every time I see the Ugly Tree.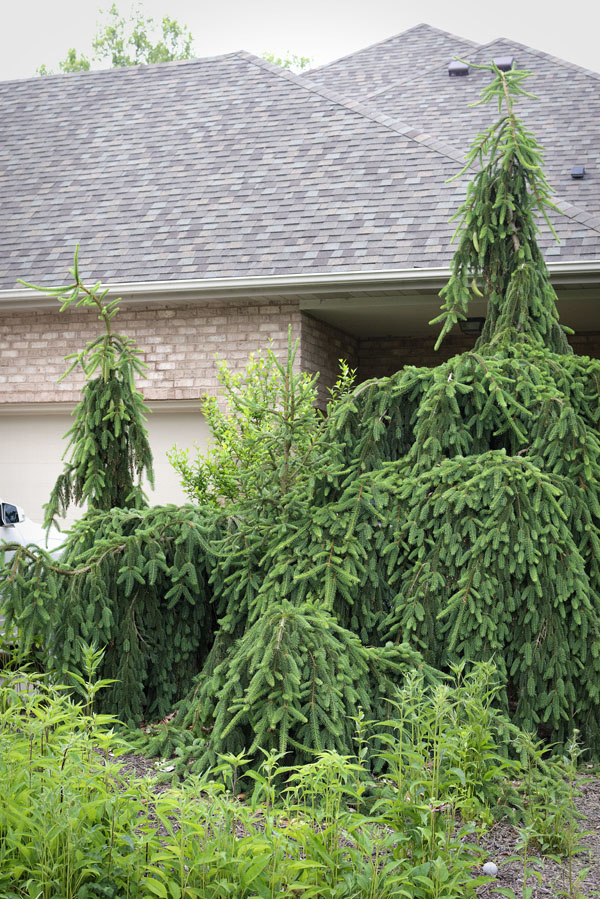 In case you don't remember, I don't really think this is an ugly tree — I LOVE it, but TheManoftheHouse does not. It's really a weeping cedar and I think it's beautiful. Can you see that cool little sprout in the middle of the tree?  Here's a close-up: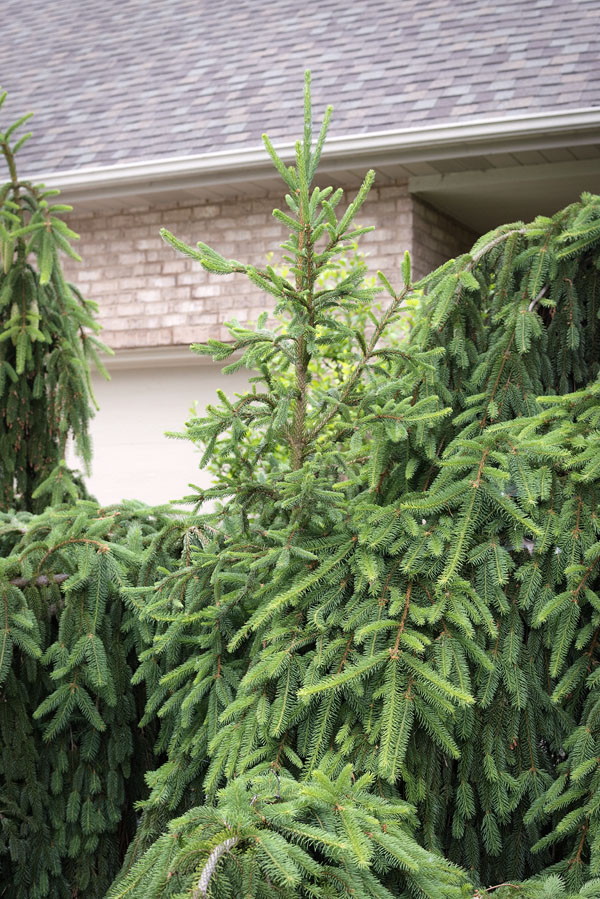 It's really hard to see with a two-dimensional picture — sorry. It's like a new pine tree is growing out of the old one. It seems to have popped up almost over night! I would call this my favorite tree now, but every time I do that, my favorite tree dies, so I'm not going to say that about this one. But I Really, Really Love this tree!
Ok — that's it for me. I'm off to take MeMum out to lunch so the cleaning ladies that she doesn't have can clean her house. Have a great weekend!
XOXO,
Anna