Wow — I need to post just to move that turkey down the page! I can't believe how quickly Thanksgiving came and went.  We went to Dallas to visit TheSecondChild.  We had lots of fun — in spite of six days of non-stop rain.  Seriously — it rained the whole time we were there — I don't think we saw the sun once. (And people think it rains too much in Scotland — at least we saw the sun there!)  Since TheSecondChild has a teeny little apartment kitchen, I decided it would be too hard to make a big fancy turkey dinner with all of it's extras.  Instead, we opted for TheSecondChild's favorite meal — he loves our traditional New Year's Day dinner, but he never makes it home for New Year's anymore, so I thought it would be fun to treat him.  We make a Standing Rib Roast and Twice-Baked Potatoes.  Much easier than turkey, mashed potatoes, stuffing and etc.  It made for a different Thanksgiving dinner, but it sure was good!
So, now we're back — right in the middle of that busy, busy time of year. I compose blog posts all the time in my head, but it's been so hard to get the time to actually post now. Especially during the week — I did get a new blog header up though — I'm trying to be better about it this year!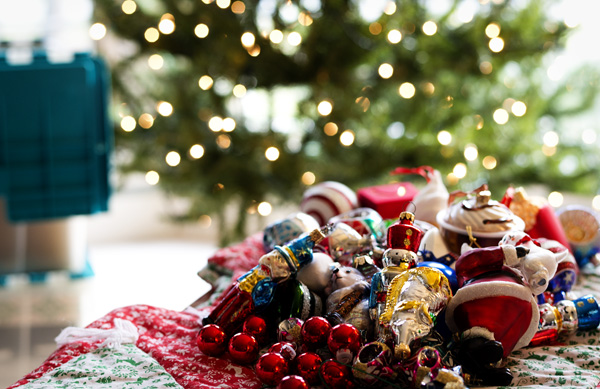 I spent the weekend cracking down on the decorating around here.  We usually have two trees — one fake and one real.  The real one won't go up until around the 15th, but I worked on the fake tree and the outside decorations today.  And bonus, I count the fake tree as part of my outside decorations, since it can be seen from the front window.  Otherwise, the outside decorations are pretty simple — a garland around the front door, two little trees on either side of the door, and Martha Stewart's glittered bells in lieu of a wreath.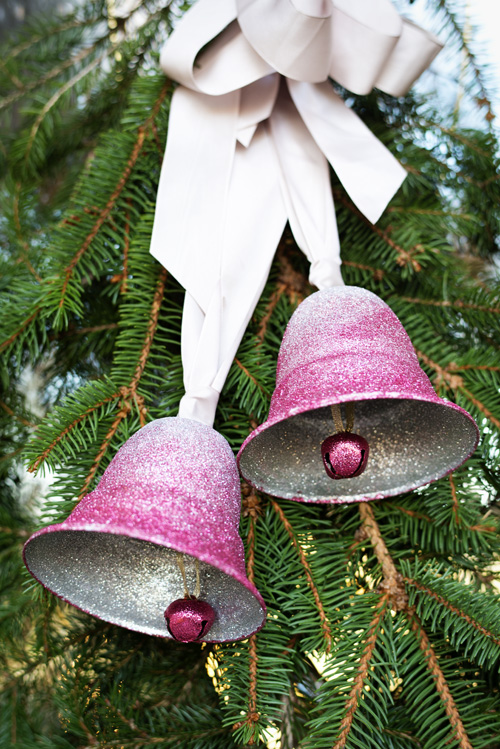 A few other little areas were decorated too, but mostly cleaning up sewing stuff I had lying around and playing with a few ornaments that will go on the real tree.  It doesn't sound like much, but it took a long time and was a lot of work.  How are you guys all doing?  Are you on track with all your holiday plans?  I've got a plan for everything and most spare minutes are allocated.  No fun sewing or knitting this year, but we'll definitely be squeezing the gingerbread competition in there.  All the kids will be home this year, so it should be lots of fun to see what everyone dreams up!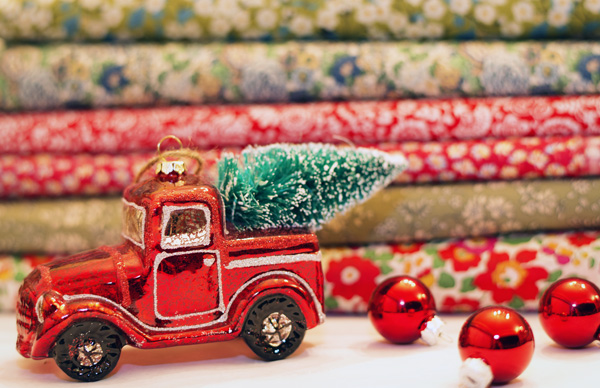 There are also some new goodies in my little etsy shop — you know, in case you need a gift, or have some Christmas money to spend on yourself!  ;-D  I've listed my very favorite little scissors — they're Dovo scissors and I love them.  The top ones are pretty little embroidery scissors and the bottom ones are my go-to scissors when I'm doing applique.  Mine got a lot of use when I was working on The Aunts' Quilt.
Lots of low-volume fabrics have also arrived.  Top to bottom, they are:
Library Gardens by Amy Sinibaldi
Happily Ever After by Amy Sinibaldi
Stamped by Amy Sinibaldi  (Yay — Amy Sinibaldi — aren't they all beautiful?)
Bees & Bits Spring by Bari J.  (Bees, people — BEES!)
Floral Dums Punch by Art Gallery Fabrics In-House Studio (Ohmygosh — I LOVE these cute flowers!)
Modern Background Fabric by Zen Chic
The top five fabrics are also available in a half-yard bundle — for speedy ordering ;-D.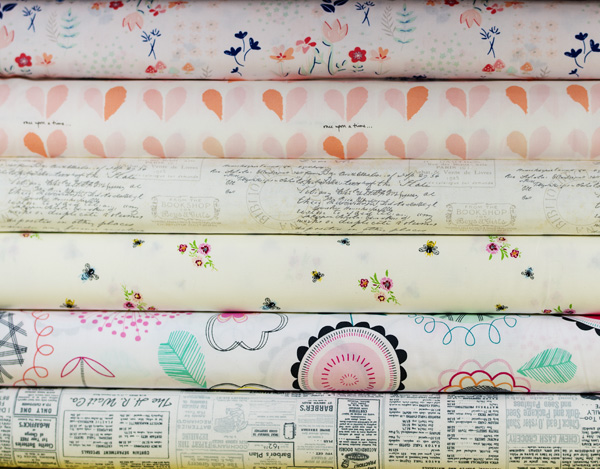 And, finally, for you travel-lovers out there, the fun Japanese fabric shown below.  It's called Tour Round the World by Suzuko Koseki for Yuwa fabrics.  The images are pretty big on this fabric (each shot in the collage below is about 20″ wide) and the repeat is about 1 1/4 yards.  Perfect for big travel accessories or a back on a quilt to remember a fun trip!
Ok, this little break is over.  Paperwork to do before I can go to bed.  Have a wonderful week!
XOXO,
Anna