I took MeMum to an antique store for a few minutes yesterday.  I was worried about our trip — MeMum was grumpy and didn't want to play.  Isn't it funny how shopping is a lot more fun if you find something that interests you?  Just when I was giving up hope that she would enjoy our little outing, we saw a few things that caught our eye.  One of them was this train case that used to belong to Nancy Wolfe.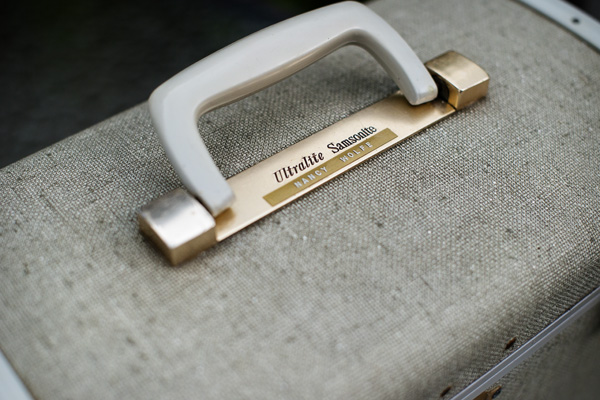 It looks a little bunged up in this next picture, but it's really in great shape.  I knew immediately how I could use this cute little train case.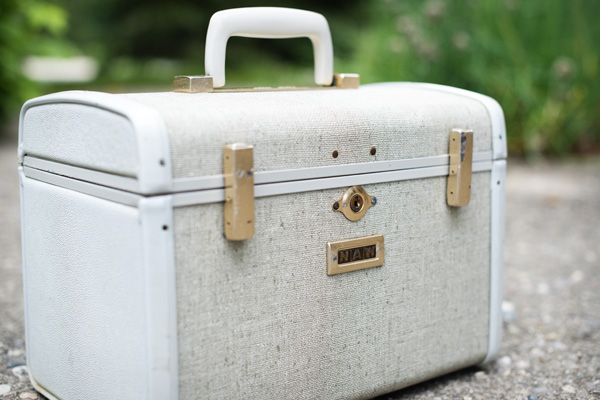 The makeup tray is perfect for sewing tools and little squares of fabric.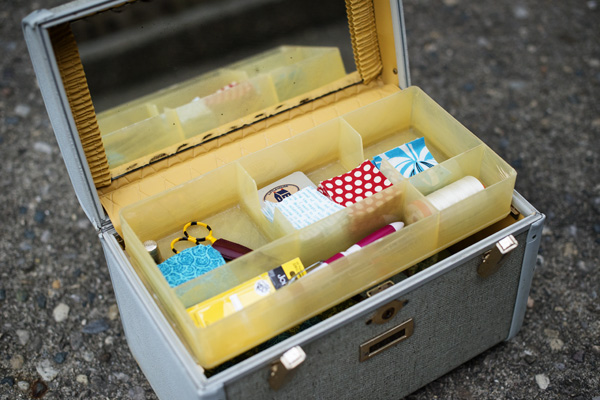 And the section below the makeup tray is perfect for my growing quilt.  My little buddy case is tucked under there too, for times when I don't want to take the whole case with me — I'll grab the buddy case, quilt top, and go.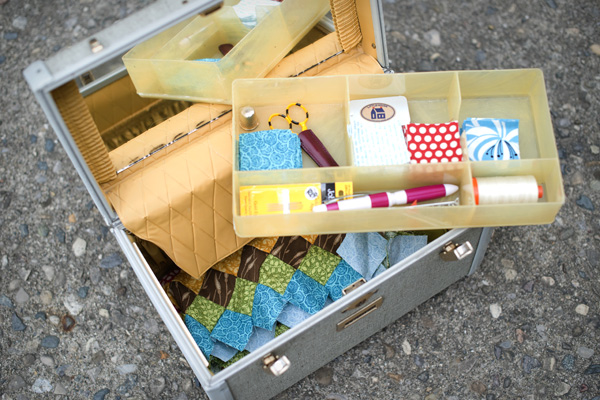 I think it was $15 well spent.  I tried to get The Scruffster to show a little interest but he wasn't having it.  He's not an outdoor cat, so actually being outside was more than he could take.  He's too rotund to run away from me, so I don't worry about having him out there for a minute or two.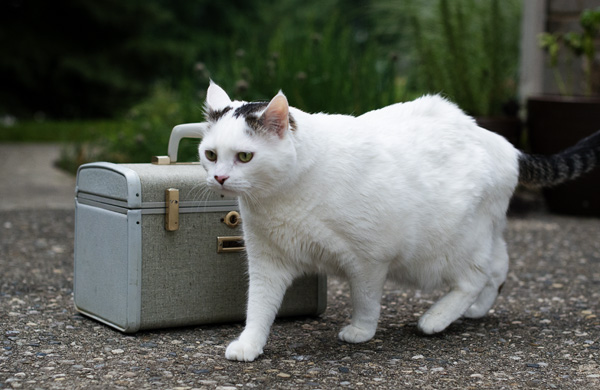 I hope you're having a wonderful weekend.  We're having a pretty downpour as we speak.  A perfect day to sew!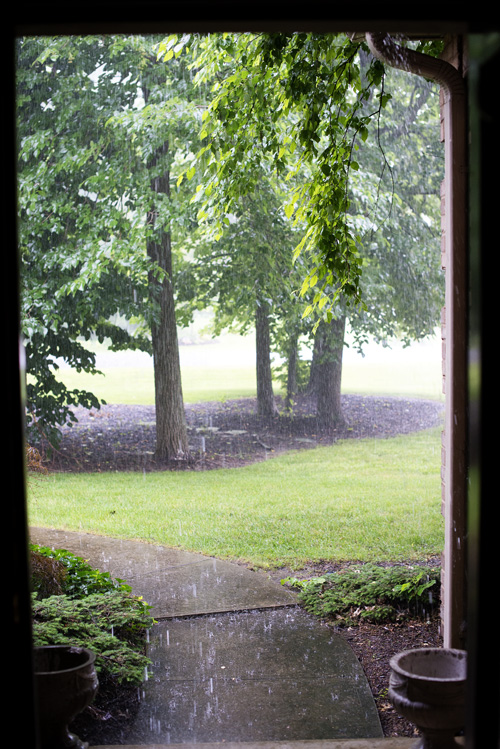 XOXO,
Anna