Zip Zippity.  Just like the rest of the year, November has whizzed by and here we are at the end of the month.  And it's Thanksgiving for all of us in the U.S.  Yay!  I've been off work this week and I'm having a wonderful time just working around the house.  I've been cleaning like a mad man — the price you pay when you ignore the cleaning all year long.  Not much sewing done this week, although I did manage to cut into the pile of fabric I showed you a week or two ago.  Five hundred and some-odd tumbler pieces.  I'm thinking this will be a fun, easy quilt.  It might be put aside for a bit though — you know, Christmas sewing and all.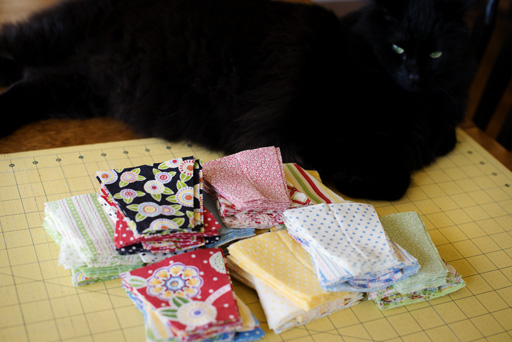 Today was Pie Day (not to be confused with Pi Day which involves equally delicious baking.)  I made the usual Apple, Pumpkin and Pecan pies for our Thanksgiving dinner tomorrow and therefore, I must document them here.  ;-D  Lisa had a fun post a few weeks ago about apple pie and she used the same leaf-shaped pie crust cutters that I have to decorate her pie.  I'd only used those leaves around the edges of the pies, so I thought I'd try it her way and I think it looks so cute!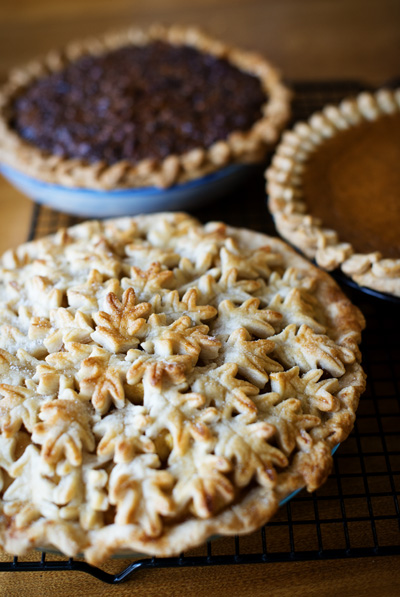 Being at home, doing all this domestic stuff makes me SOOOOO happy. TheManoftheHouse asked me yesterday if I was enjoying my week off. I wanted to say "Are you kidding?????" HAPPY. Happy. Happy. Happy. And here's the cream on top of the week — we got a new bookcase.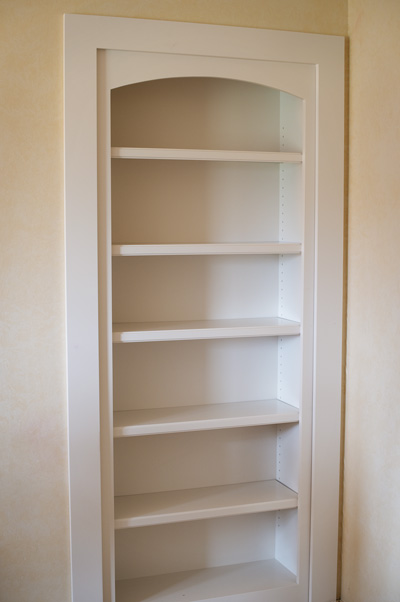 A new bookcase is always HAPPY-inducing, but this one makes me deliriously HAPPY. Seeeeeee????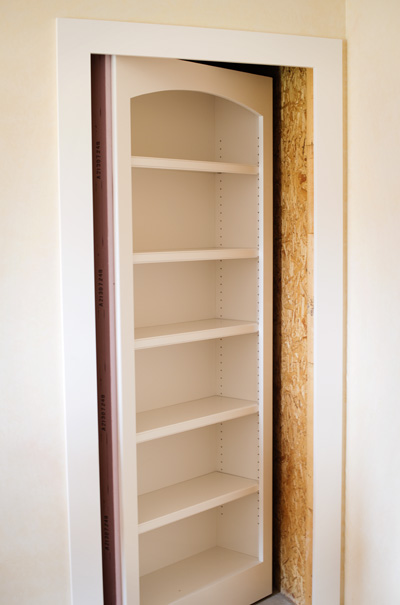 Do you know what this means??? I won't have to climb that rickety old ladder to get into the attic anymore. That makes me SCREAMING HAPPY!!!!!!!
;-D
Ok. I've settled down now.
If you're celebrating Thanksgiving tomorrow, I hope you have a safe, healthy, HAPPY Thanksgiving!!!
XOXO,
Anna