Ooops! I sort of had a little blog break there, but to tell you the truth, there's not much going on around here. Winter will. not. die. and I spend my days holed up sewing yoyos when I'm not at work.
I did manage to order a little Easter candy for MeMum. She saw an ad in her Martha Stewart magazine and mentioned to me several times how much she loved these toy candies when she was a little girl.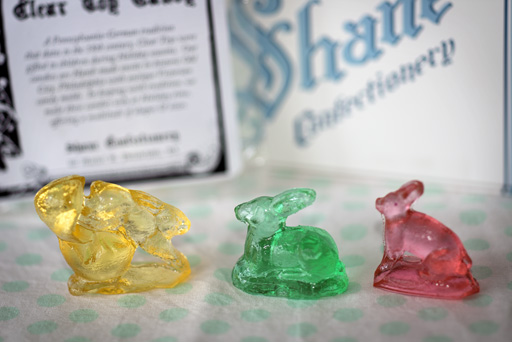 Do any of you remember these little candies? The ones I remember were Christmas figures and even when I was a little girl, they were considered old-fashioned candies. They were definitely from MeMum's era and before.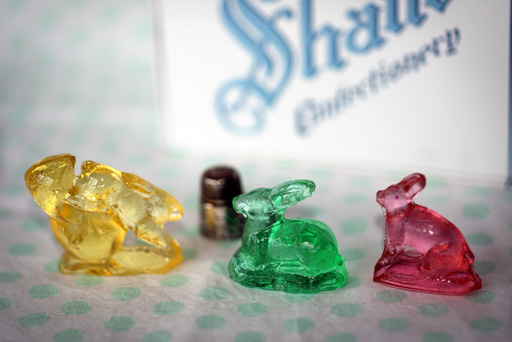 If I had it to do over again, I would order differently. The candies above are so tiny, they're hardly worth it. (I placed the thimble in the picture for reference.) And the bunny below is just too big. They do have mid-sized candies and that's what I would order next time. They're still really cute though, and I hope MeMum will like them.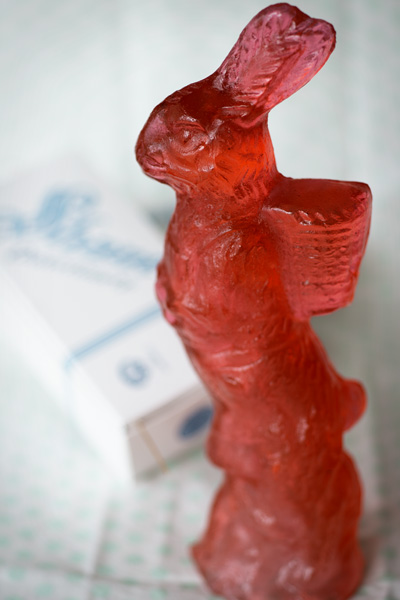 Ok, our little chitchat is over. Back to the yoyos. I've been having a great time watching Upstairs Downstairs while I sew. It was a happy day when realized that I could watch on my laptop while TheManoftheHouse is watching ManDrivel on the tv. I only have about 8 of the 68 episodes left and I'll be really sad to see the end of the series.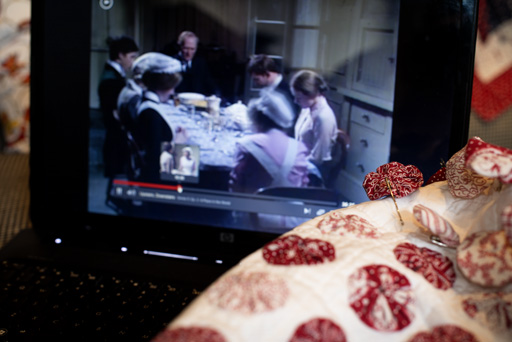 I'll be finding a new series to watch (oh how I love Netflix), as I still have a LOT of yoyos to go. I'm making good progress though. Yoyo Count: Yoyos: 443, Me: 425. Almost half-way!
XOXO,
Anna