Well kids, I hope you've all had a wonderful weekend. It's been dreary, chilly and rainy here. I went outside today and found this pretty scene on MeMum's clothesline.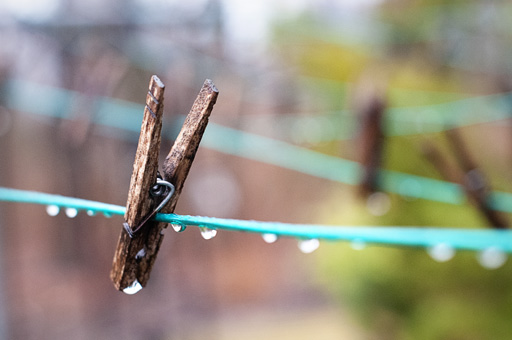 I've managed a bit of sewing this past week, and I was in search of a bit of sunlight (not to be had!) to take a few pictures of my new top.
Remember a year ago when I made a shirt using the bright green Amy Butler corduroy? I LOVE that shirt. I've worn it to death.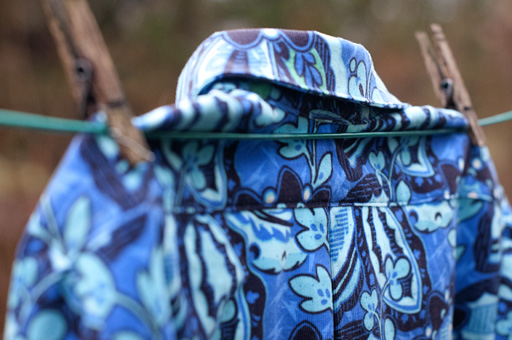 It's so warm and cozy in the winter, so I decided to make another one from the same pattern. This time with a blue Amy Butler corduroy.  It's hard to get a good picture of the shirt 'cause the print is so wild. I'm thinking maybe next time I should find a solid corduroy.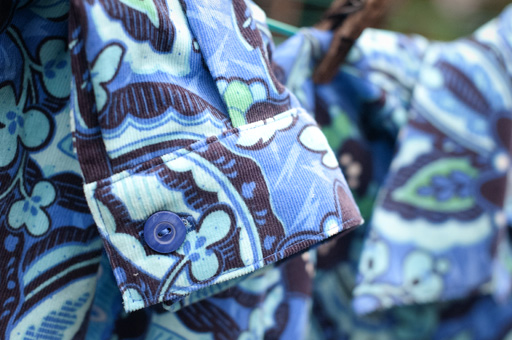 In the meantime, this shirt should be pretty happy with some jeans.
Ok peeps, off to pay some bills. Have a good week!
XOXO,
Anna