Well, how is the weekend going? I'm trying to enjoy my last few hours of the Christmas break — sadly, work will resume tomorrow. I've been trying to clean up some computer files and just clean up stuff in general. I'd rather be sitting in front of the fire knitting!
I've been on a knitting streak lately — I think because it's portable and I needed a lot of portable during the fall months. I managed to get a little Christmas knitting in too.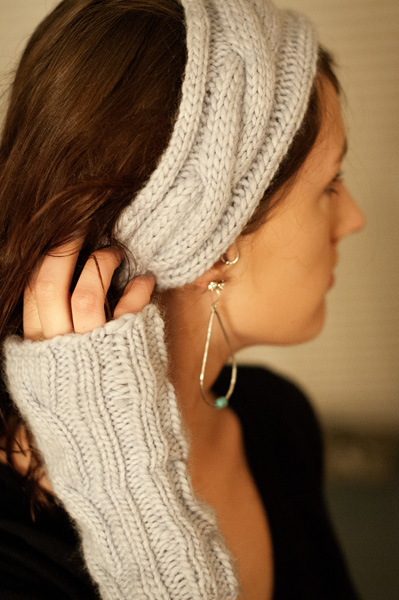 I made some headbands and wrist warmers for my cute nieces. CuteNiece1 got the gray set and CuteNiece2 got the tan set.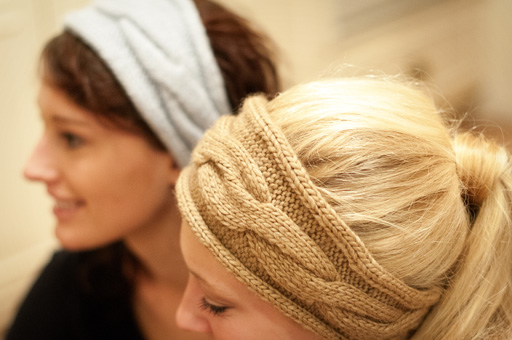 The patterns were freebies when I purchased my yarn. The headband is available HERE on ravelry, and the mitts are available HERE.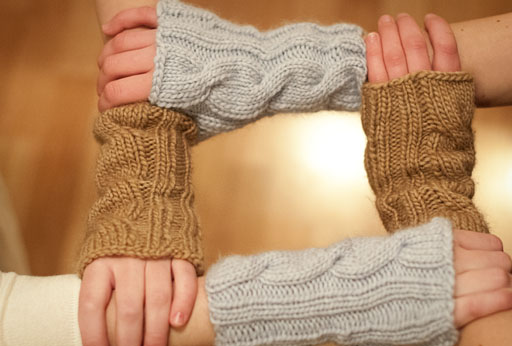 CuteNiece2 posted this fun picture of a snow heart on her instagram.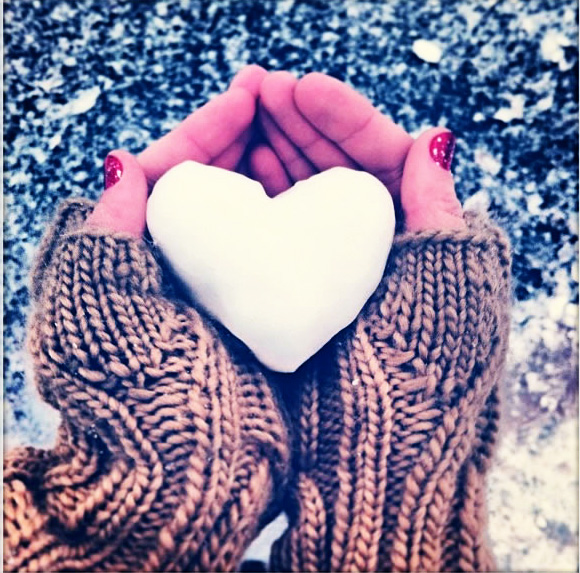 She's wearing my mitts. I think that means she likes them!
XOXO,
Anna