Just checking in around here because it's been a few weeks since I've posted. How are things going out there? Not much excitment around here — which, I suppose is good. Even Valentine's Day was pretty uneventful this year. I can't believe I just said that either — how can Valentine's Day be over already?
It's mostly just work, eat, sleep, repeat around here, but we have had a little fun. We visited our cute little FinallyAGirl yesterday. She's growing like a weed and cute as a button. No pictures though — we were too busy just playing with the baby. The weather has been amazing the past few days too — we've set record high temps and the kitty cats are loving all the fresh air at their screen door.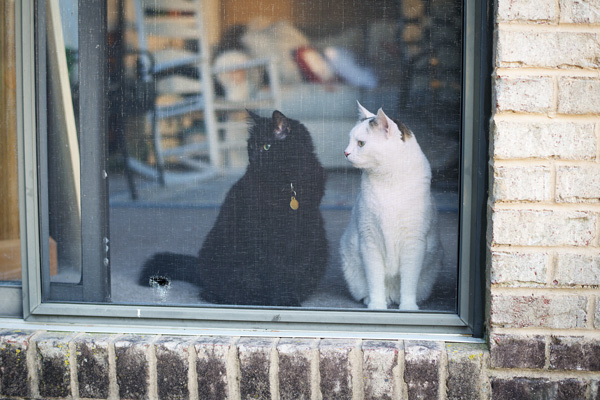 The other fun has been the arrival of the Goldilocks fabric by Jill Howarth. I first saw this line at quilt market — I think a year and a half ago — It was a LONG wait for it to finally be released.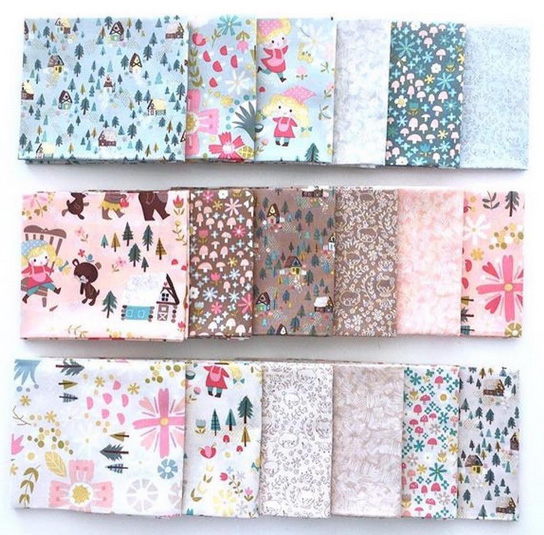 I was so excited to get this fabric that I got the whole line for my little etsy shop — oops!  Here's the feature print — isn't it cute?  I LOVE those adorable bears.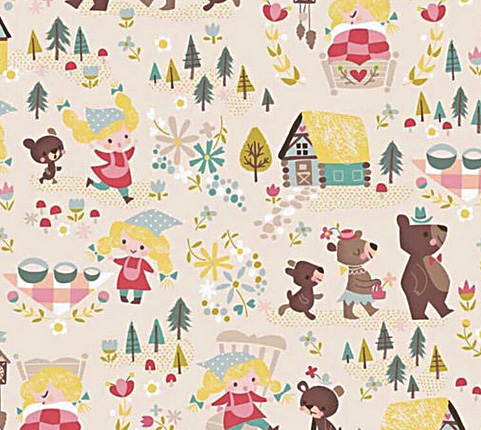 I've been having fun playing with it and I've started a little applique project.  I think it would have been easier to just cut the bears out of the feature fabric and applique them, but where's the fun in that?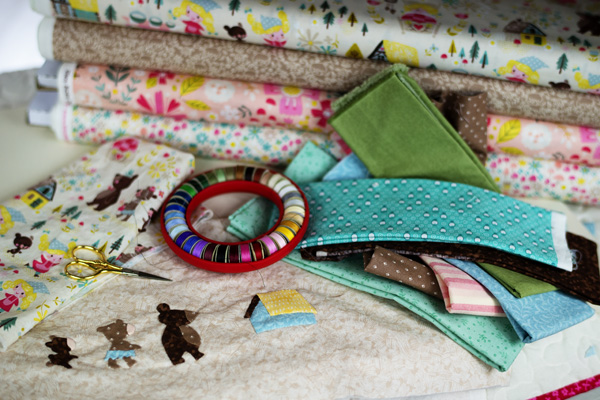 I plan to add some embroidery to the little bears too — to show some of the finer details that would be really hard to do with applique. We'll see if this project goes according to plan LOL.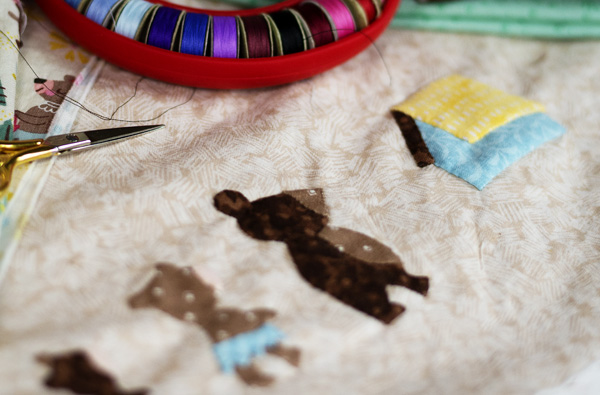 Hopefully I'll be back soon with a finished project. In the meantime, have a great week!
XOXO,
Anna
Save
Save
Save
Save