Whew!  Our boring July has become very busy.  We have several visitors here in ThimbleannaLand.  MeMum has a longtime friend visiting from Florida, MyDadLovesMeBestSister has her in-laws from Germany, and we have TheFirstChild and SweetiePie for a week.  We've had lots of fun getting together and I've had a great time practicing my long-forgotten German and watching the kids laugh until they cry.
Everyone arrived within 2 days of each other so I made some of our favorite poppyseed bread, wrapped it up in parchment paper, tied it with my new favorite twine and took everyone a little present.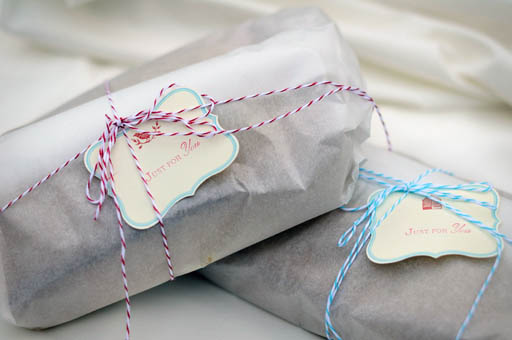 A few years ago I couldn't find baker's twine anywhere.  Now I've found this Divine Twine and I love it.  There are so many ways to use this twine.  I love it for tying packages of any kind.  And when I get some time, I want to make this cute little bunting.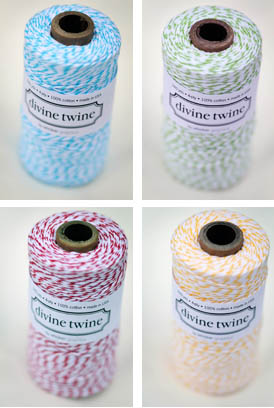 Since I love this twine so much, I've added it to the Thimbleanna Store.  On my Fun Stuff page.  The page where I put special things that really make me happy and inspire me to make pretty projects and gifts.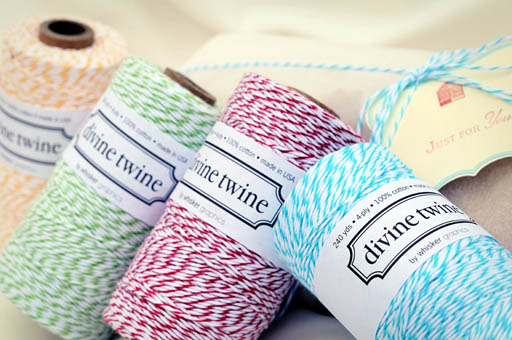 As is traditional for my favorites, when I add them to the store, I offer them at 20% off.  And if you run over there and buy some, I'll give you my extra special Poppyseed Bread recipe that everyone loves. 
Just kidding – you already have my poppyseed bread recipe.  Now, I'm off to try and figure out how I'm going to finish my current UFO — I've run out of that little bee fabric.  Hope you're having a good weekend!
XOXO,
Anna