One day this summer, I was just sitting around thinking about things and it dawned on me that this year marks a very special anniversary for me.  Although the math is a little hard to work out (me being barely 29 and all ;-) ), it turns out that it's been 50 years since I learned to sew.  It hardly seems possible and makes me feel really ancient.
One day, way back when,  BigDaddy came home with the surprise of a new machine for MeMum.  She said she didn't really know what to do with it (although she knew the basics of sewing) and "it sat in the dining room for a year ".  Finally, she took a class or two at the local community college.  I loved watching her cut out the pattern pieces and put them together to make something.  I think I must have bugged her to let me sew something, so she finally gave in and taught me how to sew.  I wonder, did she have any idea what that gift would mean to me in the coming years?  My very first project was a little wrap around dress.  The perfect beginner dress — no buttons or zippers.  I remember that my bias tape edging wasn't perfect, but I wore my little wrap-around proudly.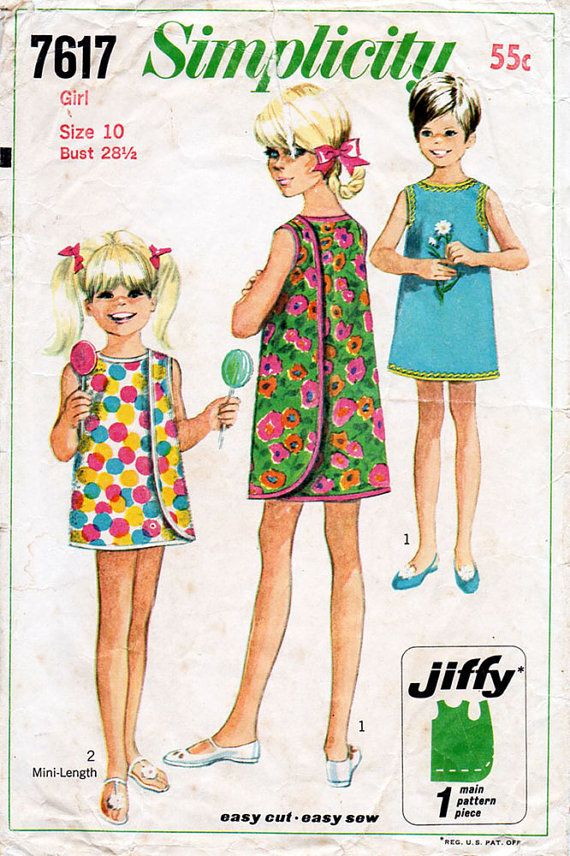 Long-time readers probably know that I'm a die-hard Husqvarna Viking fan, in part because I was taught to sew on MeMum's Viking (and mostly because they are amazing pieces of technology).  Here's MeMum's little beauty herself — the prized Viking 2000.  This machine is a fantastic little workhorse.  It has the ability to drop down into a lower gear (do machines even have that feature anymore?), so it can do some really heavy-duty sewing.  I even repaired the back of a leather shoe once with this machine.  (I found a fun little video extolling the virtues of the Viking 2000 by a sewing machine repairman on YouTube).
When I was 13, MeMum and BigDaddy got me my own sewing machine for Christmas.  It was a Singer and, after a year (and a lot of frustration), it was decided that I should get the Viking 2000 and MeMum got a new machine (this time an Elna — nothing close to the power of the Viking, but it had a gorgeous stitch and MeMum made all of her beautiful quilts on her Elna.)  The Viking took me through high school and college and a lot of sewing my own clothes.  As newlyweds TheManoftheHouse and I were stationed in Germany and we decided to take advantage of the "bargains" available living so close to Sweden, so we bought a new Viking — the 6690.  It was the first electronic Viking and I made lots of kiddie clothes and learned to quilt on this baby.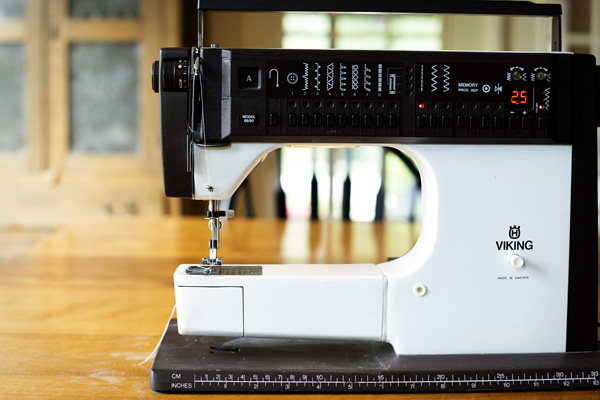 Then came the era of embroidery machines.  By now, the kids were in high school, and, of course, I neeeeeeded one.  Enter Hester.  My beloved Hester.  The only machine, for some reason, that I actually named LOL.  This model introduced the even-feed foot — no more walking feet for machine quilting — yipee!
And last year, I guess in retrospect, to celebrate 50 years, I upgraded to the Epic.  I didn't really need a new machine — Hester is still going strong.  But, Hester's technology scares me — she takes her instructions on a floppy disk.  You can't even buy a computer with a floppy disk these days — it's an obsolete technology.  So, darn it, again, I neeeded to upgrade.  I was forced.  Against my will.  LOL.  I'll probably never even come close to using the features of this machine — so far, it's just been a few simple embroideries and a lot of quilting.  I love the 1/4″ quilting foot which I moved from Hester to this machine.  I know just how to adjust the machine to get the perfect 1/4″ seam.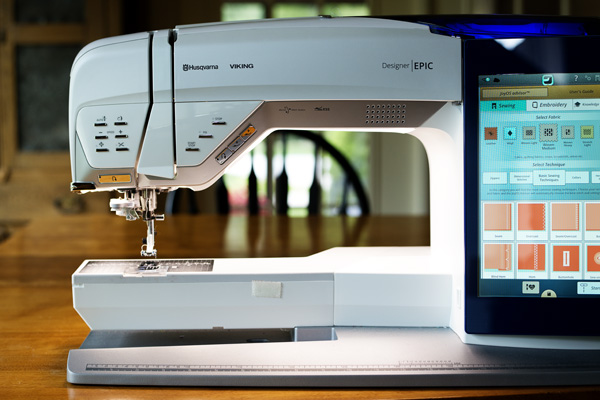 So, anyway, that's 50 years of sewing for me. I can't imagine my life without sewing in it — I get a little cranky if I can't sew at least every few days LOL. I would say I'm looking forward to the next 50, but I think we all know that's not logical. I'm hoping to get close though!
XOXO,
Anna