Gosh. I'm sorry it's been so boring around here. All work and no play makes Thimbleanna a very dull girl. Sadly, that's all it is around here though — work, work, work. Work at work and then work at home. I listened to the Marie Kondo book on tape (The Life Changing Magic of Tidying Up) a few months ago and I've been trying to clean up a little around here. It was an interesting book and I talked back to the tape a lot — half the time I was saying "Great Idea", and the other half of the time I was saying "You're out of your mind!". I'd love to be able to live as simply as she does, but it's just not going to happen. For one thing, I'm a fabric hoarder. And, somehow, I just don't see myself talking to my clothes and shoes at the end of each day. If I had more time to pause and actually talk to them, maybe … but for now, life is too busy.  Anyway, it's going to take a loooong time to get through the closets and drawers around here.  Maybe after Christmas I'll start back up and take it a little at a time.  Or not, LOL.
In between finally finishing up the 3-week cleanout of our jumbo bookcases in the basement, I took a little one hour break this weekend and made a few Liberty bracelets. I've been wanting to try this project for a long time. I raided my little charm stash for charms for the bracelets.
Needle and Thread: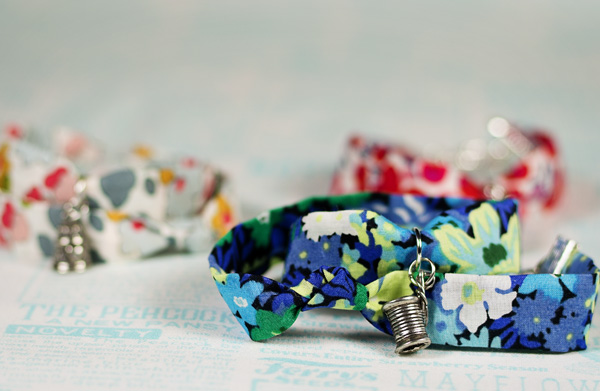 A Thimble (of course!):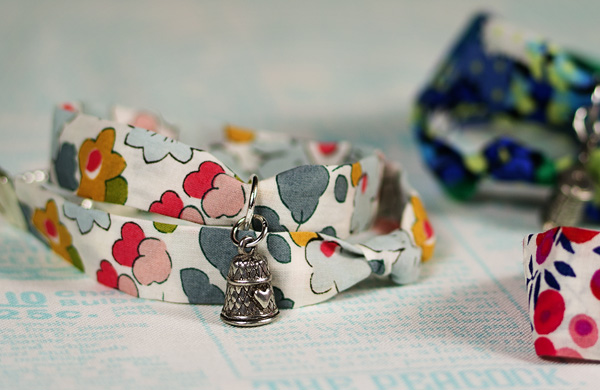 And "Be Kind":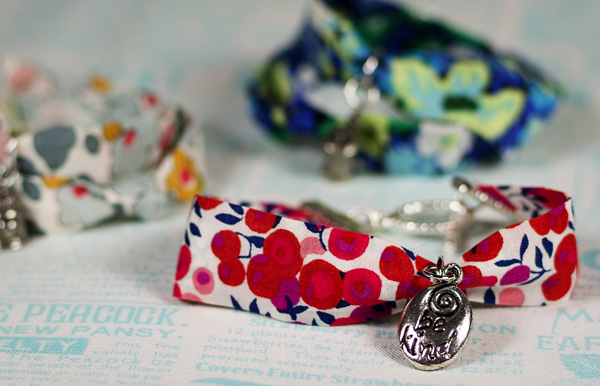 I experimented with a little wider ribbon and just once around the wrist vs. thinner and twice around the wrist.  I think I like the twice around the wrist version the best.
Anyway, they're quick and fun and I think they'd make cute gifts for the ladies in your life.  This video was very helpful.  And I still have plenty of fabric and trinkets to make more!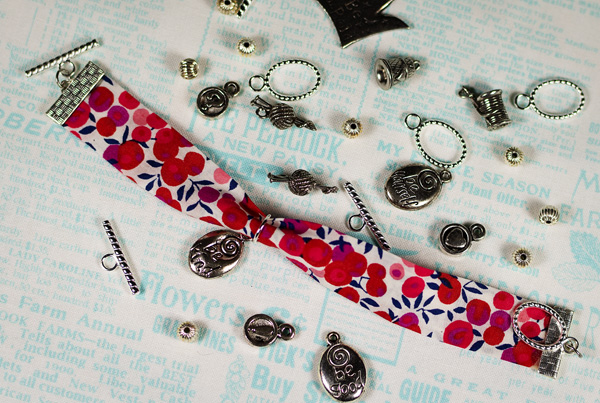 Ok, off to bed for me. Are you US girls all ready for your big cooking week? Ours is going to be a little different this year and I'm a little sad I won't be doing my usual pie making. I'll explain when it's all over – Good Luck with YOUR prep.
XOXO,
Anna