I had baby cuddles last weekend! We visited FinallyAGirl and her parents and mostly just laid around. And took some pictures! SweetiePie saw a baby picture months ago that we liked, and we decided when the time came, it would be fun to try and re-create it.
I'm generally of the less-is-more camp when it comes to pictures – especially for babies. But, once in awhile it's fun to play, so we did. First, a few tools were required. I scavenged some old pallets from work (well, I didn't really scavenge – they cost me $5 – the only part of this project that I didn't have at home), gathered the tools, and cut the pallets up and re-sized them.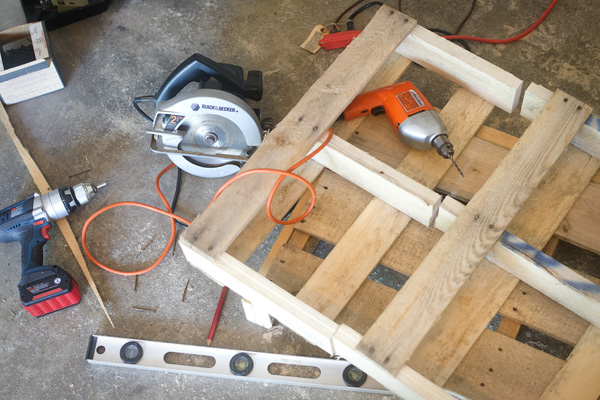 It was time consuming, but, really not that hard (except for a few stubborn nails).  After the pallets were cut to size, I covered the fronts and sides with fabric that I raided from my stash/etsy shop.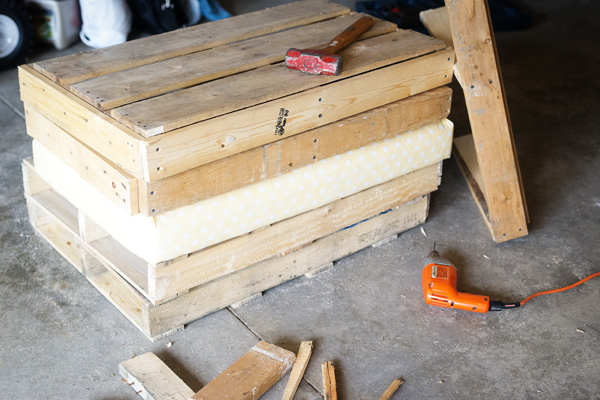 We hauled those pallets with us on our little visit, set them up, and then, Ta Da! The Princess and the Pea.
Fun, huh? Kind of a lot of work for just a few pictures, but I figure the bed can be used for dollies later, right? Or, if you need a picture of your little princess, you know who to call for the bed LOL.
While we were playing, we took another fun shot.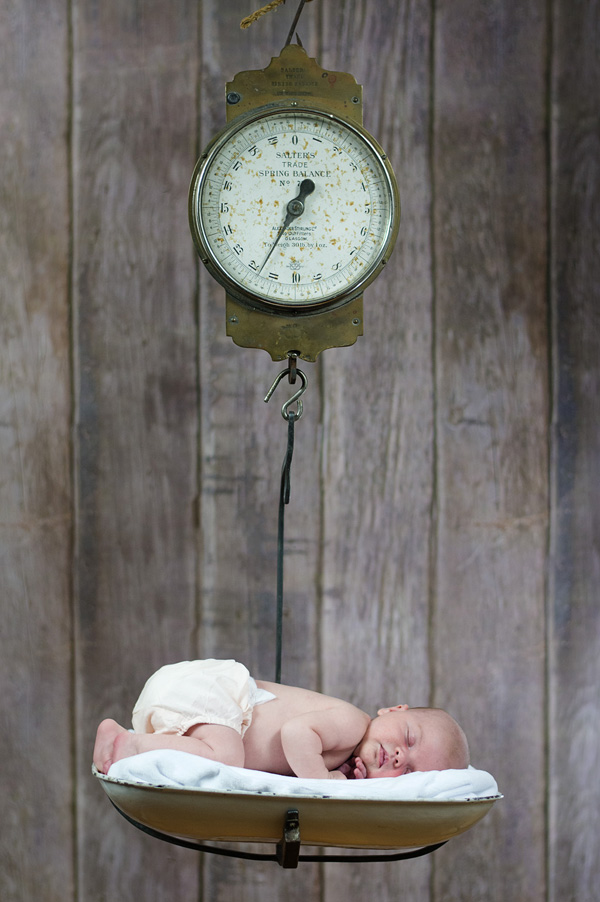 It was a little nerve-wracking to have the baby hanging there, but we hurried, and protective arms were never far away.
Ok – that's all I've got. The weeks of summer are flying by – I hope you're having a good one!
XOXO,
Anna