Ahhh.  Another few slow weeks sped by.  That sounds like it should be some sort of oxymoron, but it works like this:  Not much going on around here, but time sure seems to fly by — I'm a little scared by the fact that it's mid-October already.  I have been doing some handwork while watching tv with MeMum.  We've started watching Call The Midwife.  I knew it would be a good series, but Oh. My.  I LOVE it!  I intentionally waited through several seasons before I started watching –  hoping the episodes would pile up so we could have some great binge-watching.  It's sure been worth the wait.  Aside from scenes that make me cry and BABIES, how can you not love a group of ladies that get together during stressful times and make granny squares to give to one of their beloved group?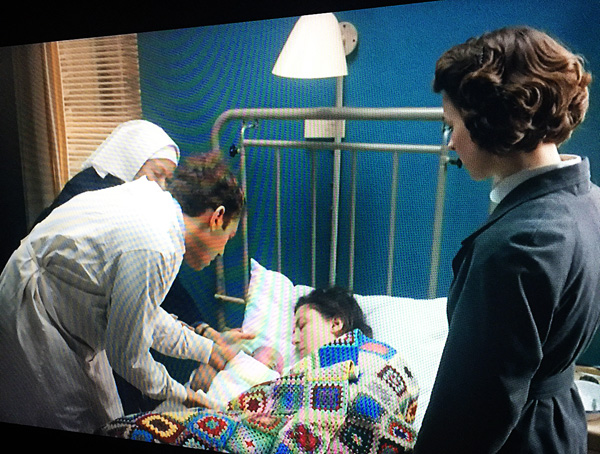 I was also cleaning out a few pictures and realized I'd never showed this little dress that I knit for FinallyAGirl.  I made it for her last winter (it may have even been a Christmas gift?) but it was a little large.  She finally grew into it over the summer and wore it a time or two when we visited over Labor Day.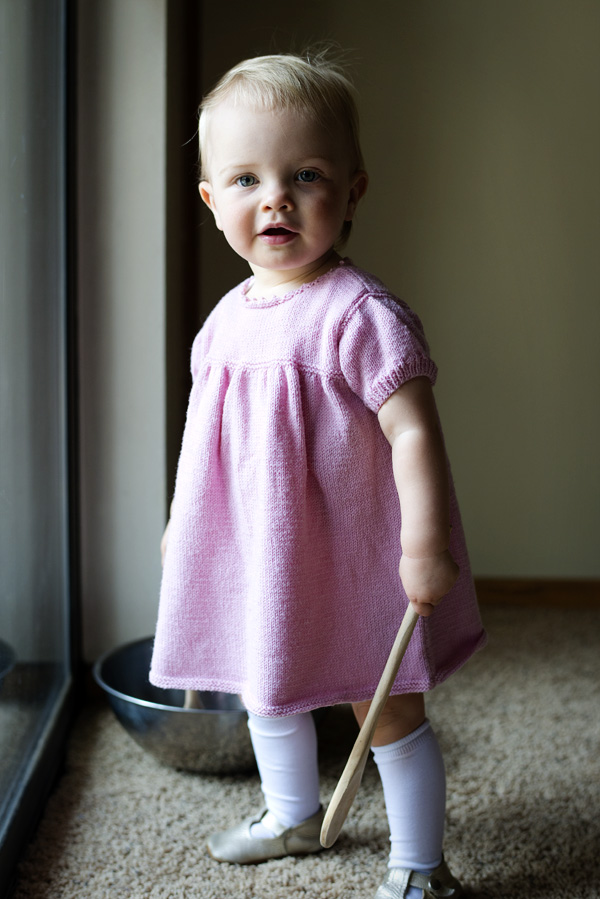 The pattern is the Mabel Dress from Simple Knits for Cherished Babies by Erika Knight.  Unfortunately I can't remember which yarn I used — maybe a Spud and Chloe?  I thought I'd made a 12 – 18 month size, but the pattern shows the biggest size as 6 – 9 months, so, not sure what happened there either — FinallyAGirl is 14 months old in these pictures.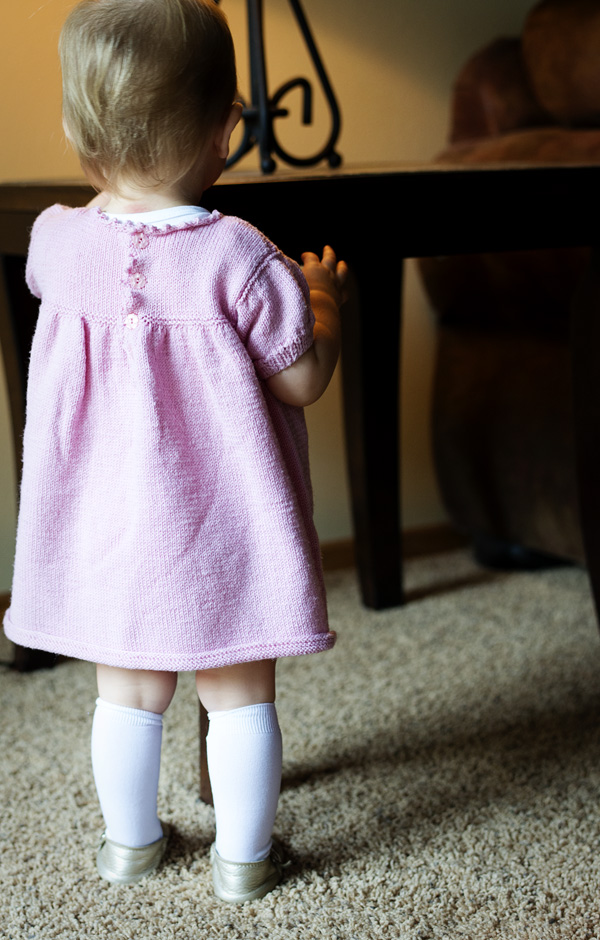 I love everything about this dress.  The sweet yoke, all the plain stockinette stitch, and the garter stitch highlights.  That back hem is a little pesky, but I think it just needs to be blocked a little after every washing.  The pattern didn't have any buttons down the back — just a ribbon at the neck.  I looked at the versions on ravelry and I didn't like the way the opening left a big gaping hole, so I added a little band of extra stitching on the left side of the back yoke and added buttonholes on the right side.  Then I took the pico edging on the neckline and extended it down the right side of the opening.  A quick, easy way to close up that hole, plus, it added the fun of choosing some cute buttons.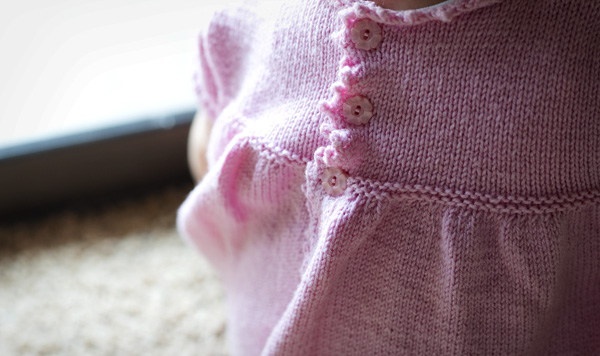 And, just like that, another weekend is over. Back to the dungeon tomorrow haha. I hope you have a wonderful week!
XOXO,
Anna