Ok, I gave you a break from baby stuff with the little backpacks on my last post, so, now I'll make you suffer again LOL.  Really, it will slow down after this because I haven't been working on any more baby stuff.
I made FinallyAGirl a few bibs before she was born.  I love to make bibs — you can do almost anything with them.  When TheFirstChild was born, someone gave me two really cute little homemade bibs and I loved them so much that I traced around them to get a pattern that I've been using for many years.  I was going to say that I used my embroidery machine on a few of these bibs, but, as it turns out, I used it on all of them.  First up — some elephants that I've used before on terrycloth with a simple bias binding.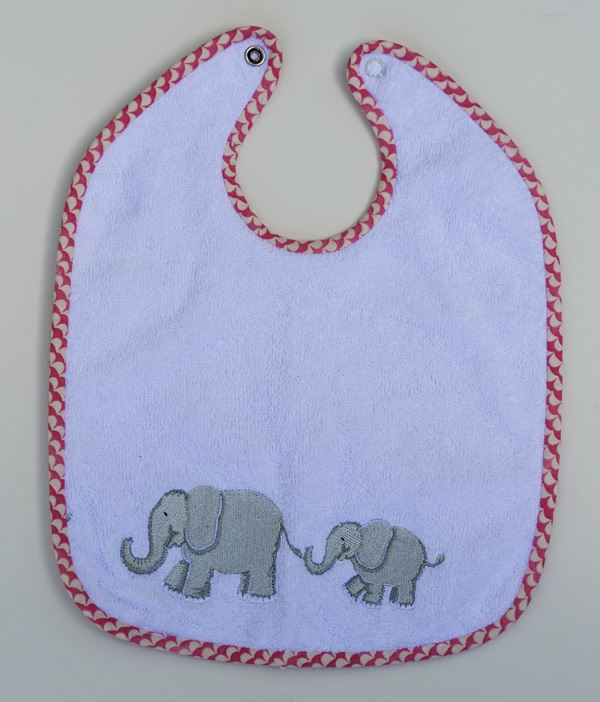 Next, simple cotton with a ric rac edge.  SweetiePie loves polka dots and monograms.  I think this one might be her favorite.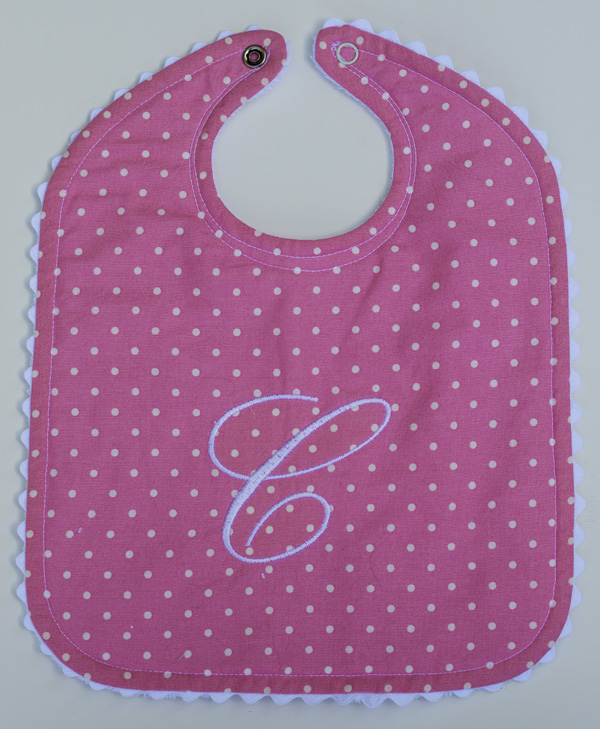 She also love pompoms.  This little bib is like the tied quilt that we made at the baby shower.  I don't think those pompoms will last very long, but they'll be easy to cut off if they start to look ratty.  ;-D
And this last little bib is my favorite.  A little pink plaid ruffle, some big stitches, and a Peter Rabbit embroidery.  I know it looks like Mama Bunny is putting Peter to Bed, but she's actually feeding him.  Poor little Peter must be sick.  I Love Peter Rabbit!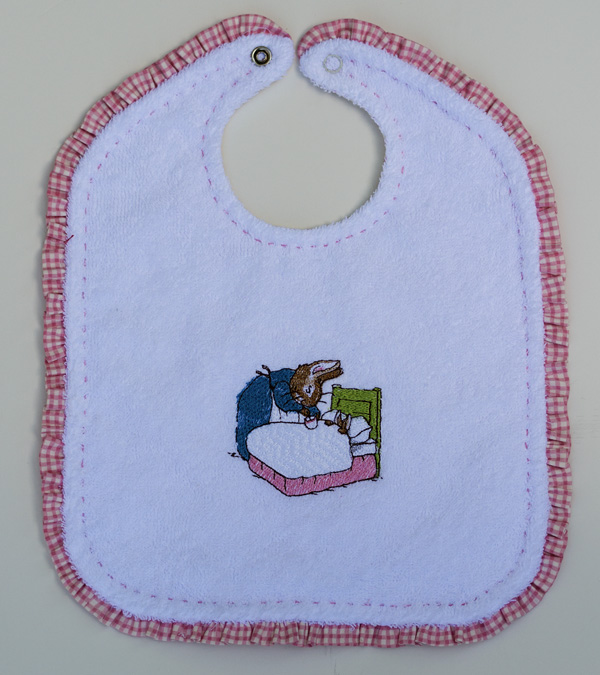 Now it's back to regular programming.  I've been working on a new shirt and I need to get started on FinallyAGirl's quilt (I keep saying I'm going to get started!)  It's also that fun time of the year when market purchases start to trickle into quilt shops.   These fun crochet-edged double bias tapes arrived last week.  They're SO cute and I'm looking forward to using them on clothes and quilts.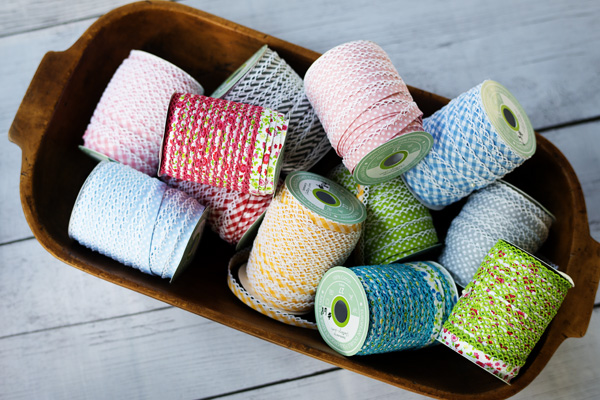 Have a great week — it's supposed to be blisteringly hot here by the end of the week … Think SNOW LOL!
XOXO,
Anna